Apple has just introduced the latest iteration of its popular smartwatch, the Apple Watch Series 9, along with a groundbreaking environmental achievement.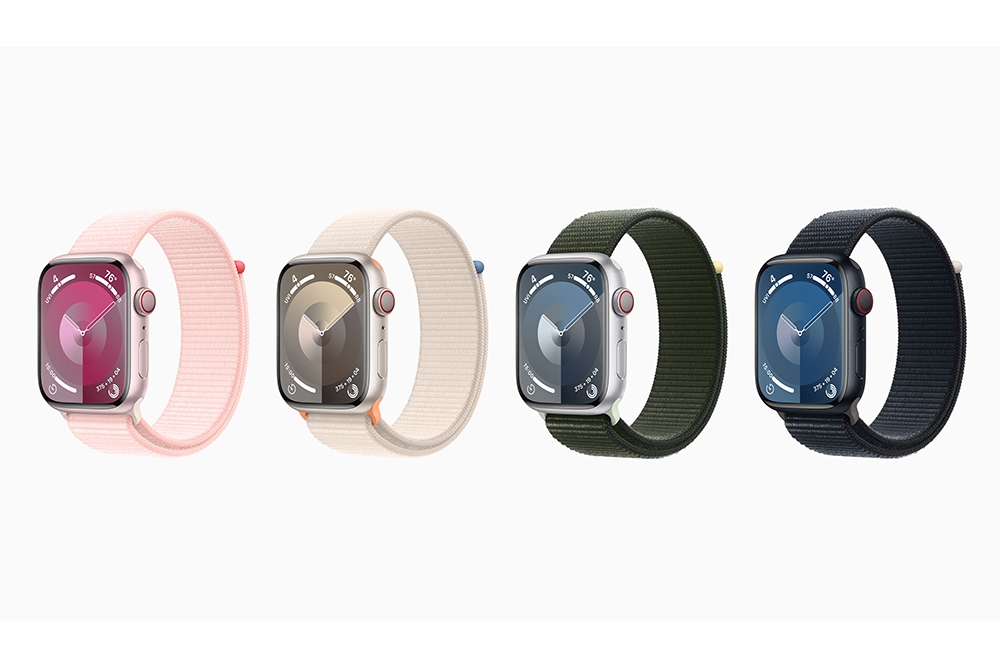 The Series 9 boasts impressive new capabilities, including a more powerful S9 SiP processor, an intuitive double-tap gesture, a brighter display, faster on-device Siri with health data access, Precision Finding for iPhones, and more. This smartwatch runs on watchOS 10, which brings a host of enhancements like redesigned apps, the Smart Stack, fresh watch faces, cycling and hiking features, and mental health support tools
For the first time, Apple Watch buyers can opt for a carbon-neutral version, marking a significant step towards Apple's ambitious goal to achieve carbon neutrality throughout its business, supply chain, and product lifecycle by 2030.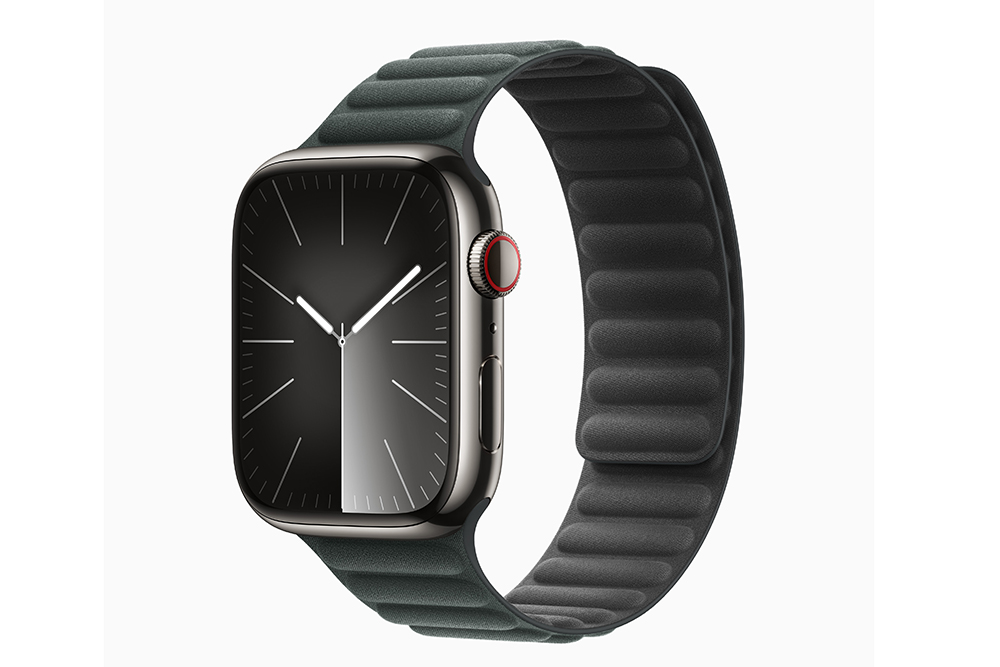 Enhanced S9 SiP Performance
The Apple Watch Series 9 is powered by Apple's latest custom silicon, the S9 SiP. This chip delivers impressive performance enhancements and introduces a novel double-tap gesture. On top of this, Siri can now access and log health data privately and securely. The Series 9 also features a new 4-core Neural Engine, processing machine learning tasks up to twice as fast as its predecessor while maintaining an all-day 18-hour battery life.
Intuitive Double Tap Gesture
A brand-new double-tap gesture simplifies interaction with the Apple Watch Series 9, allowing users to control it with one hand without touching the screen. A quick double tap of the index finger and thumb can perform various common actions, from managing timers to answering calls or taking photos. This gesture, enabled by the faster Neural Engine, enhances the user experience and will be available in an upcoming software update.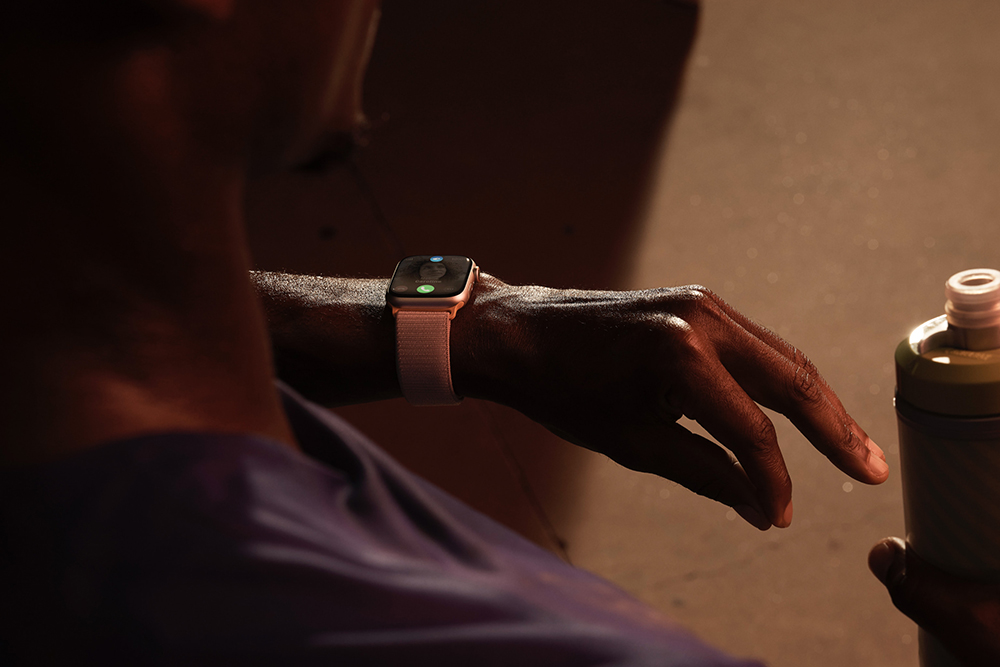 Brighter Display
The Series 9's power-efficient S9 SiP and advanced display technology enhance the maximum brightness of the display to 2000 nits, double that of the Series 8. This makes reading text in bright sunlight easier. In low-light environments, the display can dim to just one nit to avoid disturbing others nearby.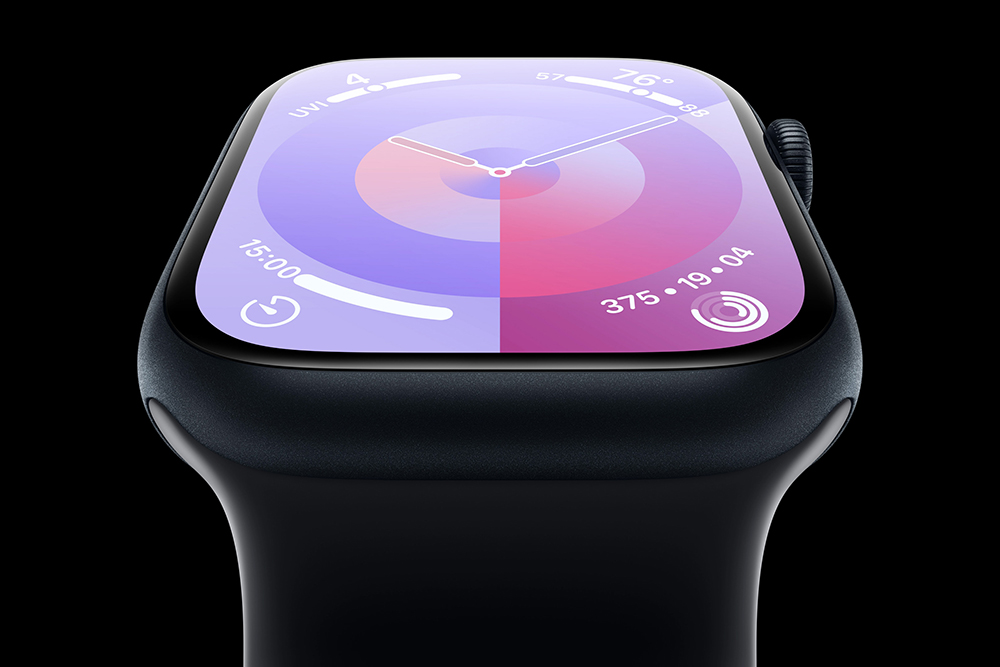 On-Device Siri with Health Integration
Siri requests on the Apple Watch Series 9 can now be processed on the device itself, ensuring quicker and more reliable responses for tasks that don't require internet access. The Neural Engine also improves dictation accuracy by up to 25%. Additionally, Siri can access health data from the Health app, making it even more useful for health and fitness-related queries and allowing users to log health information directly from their Apple Watch.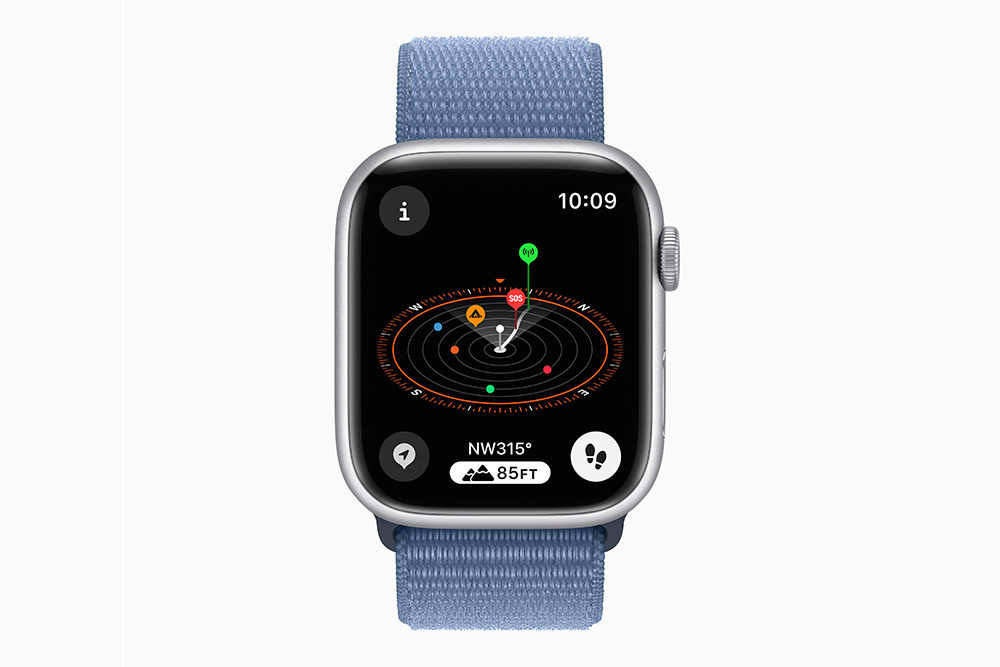 Precision Finding and HomePod Integration
Apple Watch can help locate a misplaced iPhone, thanks to the second-generation Ultra Wideband (UWB) chip in the S9 SiP. This feature provides distance and direction guidance to the iPhone, even if it's in another room. UWB also enhances integration between the Apple Watch and HomePod, making media control seamless when the user is within four meters of a HomePod playing audio.
watchOS 10 Features
The Series 9 runs on watchOS 10, offering redesigned apps, the Smart Stack for widgets, new watch faces (including Snoopy, Palette, and Solar Analog), enhanced cycling capabilities, Compass Waypoints, mental health support through the Mindfulness app, and more.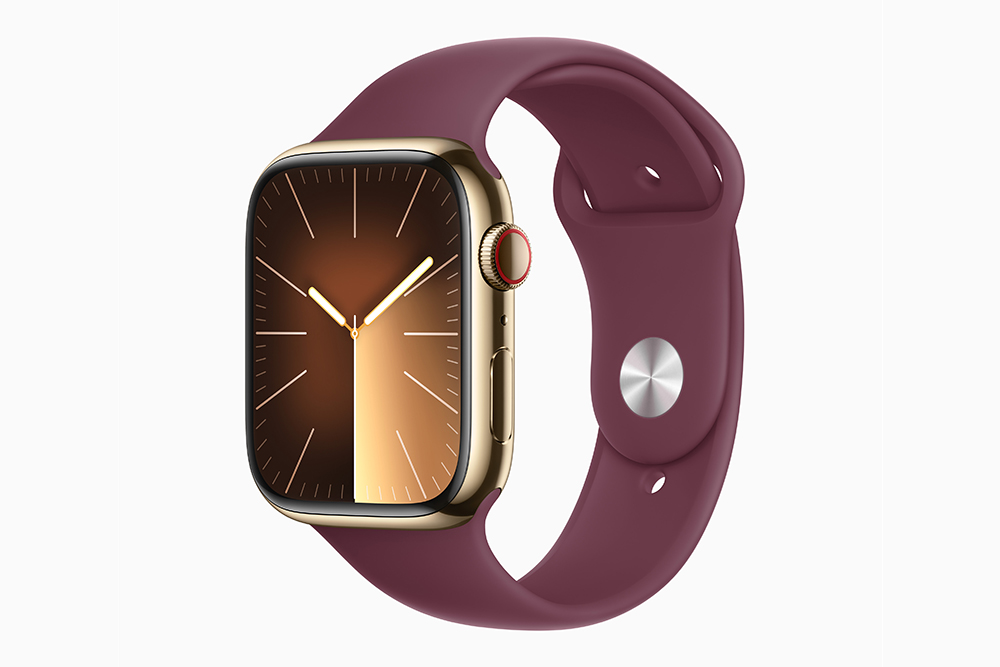 Carbon Neutral Models
Select case and band combinations for the Series 9, Apple Watch Ultra 2, and Apple Watch SE are now carbon neutral, aligning with Apple's commitment to reduce its carbon footprint. The remaining emissions are offset through nature-based projects. Apple has also redesigned the packaging to be entirely fiber-based, marking eco-conscious choices.
Apple Watch SE
The Apple Watch SE provides the core Apple Watch experience at an affordable price point. It's suitable for those starting their Apple Watch journey or for family setups. It includes Activity tracking, heart rate notifications, Fall Detection, Emergency SOS, Crash Detection, and all the features of watchOS 10.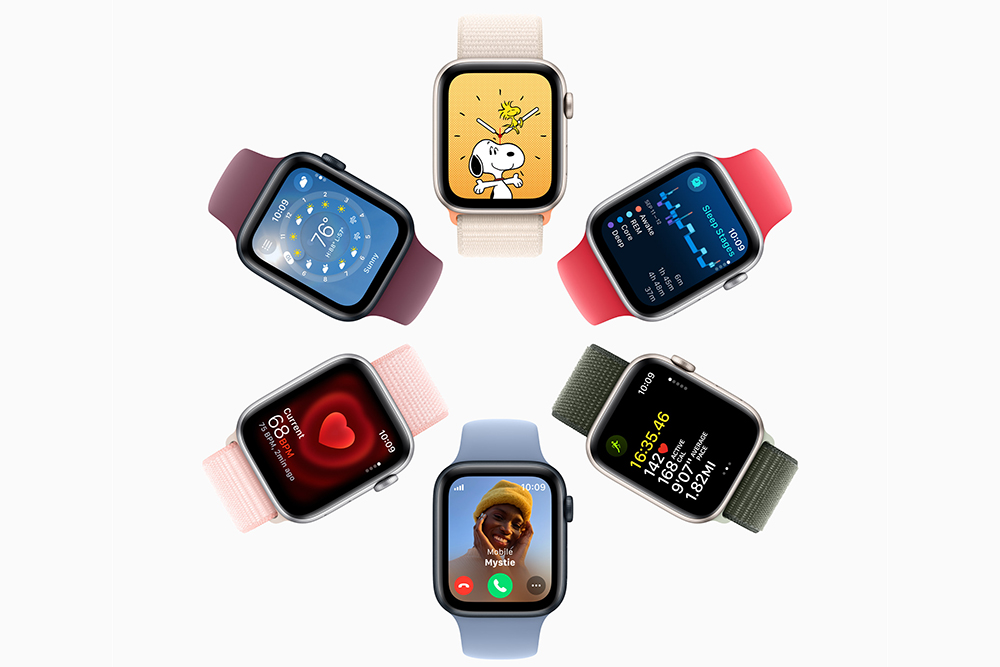 Band Innovations
Apple introduced FineWoven, a sustainable microtwill material made from 68% post-consumer recycled content, which is available with the Magnetic Link and Modern Buckle bands. Sport Loop bands now incorporate 82% recycled yarn and are carbon neutral. Collaborations with Nike and Hermès have led to more environmentally friendly band collections.
Pricing and Availability
The Apple Watch Series 9 and Apple Watch SE will soon be available on the Apple website and in the Apple Store app, starting at RM1,899 and RM1,199, respectively. Additionally, a range of Apple Watch bands will be available for order, with availability beginning on 22 Sept 2023.