Shell proudly unveils its latest range of high-quality car care solutions, designed to elevate the driving experience for consumers and infuse every journey with confidence and style. Focusing on performance and aesthetics, these new products empower drivers to take the wheel with pride, knowing their vehicles are pampered with the finest care. Being the first initiative in a series of car care services being rolled out by Shell, the team has meticulously crafted a high-quality range of car care products that guarantee superior results. Each product is a testament to Shell's years of expertise and dedication to quality.
"We kicked off the year by launching our best fuel yet, giving an extra 15 kilometers per full tank, now as we're on our continuous journey of being Better by Far, we aspire to be a one-stop destination for all our customer needs with the launch of our new car care products. Our latest range of car care products is a testament to this dedication, addressing all our customers' cleaning needs and enhancing their daily drives with satisfaction and enjoyment," said Seow Lee Ming, General Manager of Mobility, Malaysia.
"With Shell's precisely engineered products, choosing the right solution for your car's needs is no longer hit-and-miss. We are on a mission to deliver the ultimate driving experience, leaving you with pride and confidence after caring for your vehicle. This commitment underscores Shell's dedication to providing exceptional customer experiences that elevate every drive," added Lee Ming.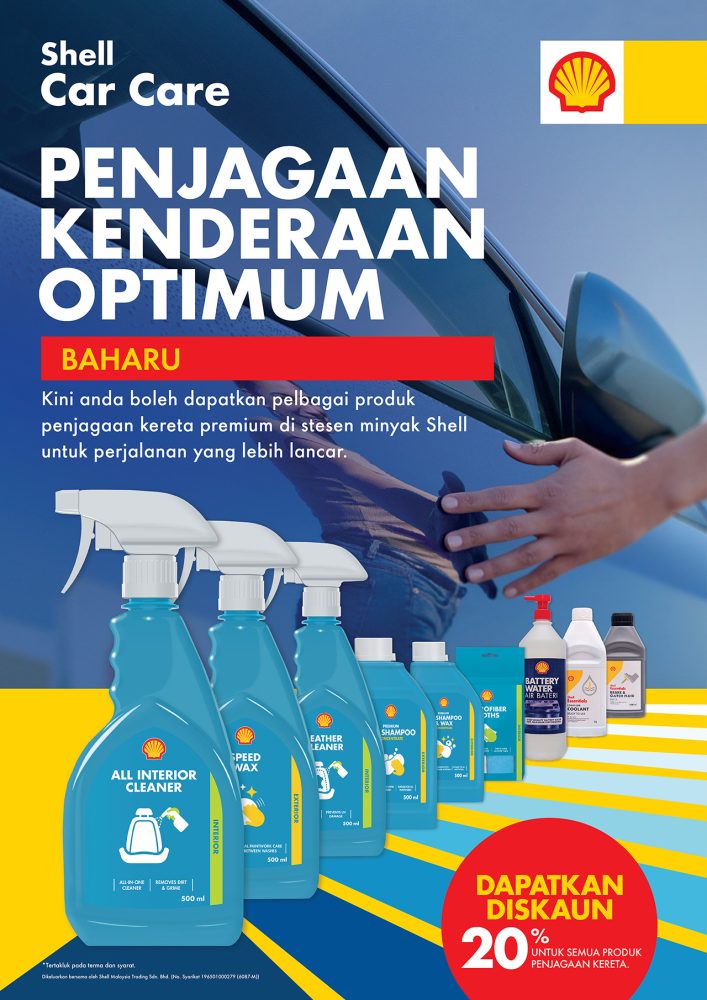 The new Shell Car Care product series comprises six different interior and exterior cleaning products available at Shell stations. The range of products includes:
Exterior Products
The exterior cleaning products such as Shell Car Shampoo, Shell Car Shampoo and Wax, Shell Speedwax, are effective at combatting rust, eliminating oil and grease residues, and delivering a stunning gloss and shine to your vehicle.
Interior Products
The Shell Microfibre Cloth, Shell Leather Cleaner and Shell Interior Cleaner effectively cleans and sanitize your vehicle, keeping it free from germs and safe for the family.
The full range of Shell Car Care products is now available at Shell stations across the Peninsular and will soon be arriving at Shell stations in East Malaysia. For a limited time only, customers can enjoy a 20% discount applied to all Shell Car Care products. Hurry up and Take Care of Your Car with Shell!
For more information, please visit here.