Calling all tech enthusiasts and gamers! Brace yourselves for an exhilarating journey into the world of cutting-edge technology as MSI proudly unveils its brand-new concept store in partnership with Brightstar Computer. The MSI Concept Store promises to be a heaven for PC enthusiasts, offering a comprehensive range of laptops, monitors, gears, and more, to cater to every need and desire.
Step into the future of computing as you explore the vast array of products on display at the MSI Concept Store. Whether you're a hardcore gamer seeking the ultimate gaming experience, a business professional in search of a reliable work companion, or a creative soul looking for a laptop that sparks innovation, this concept store has you covered.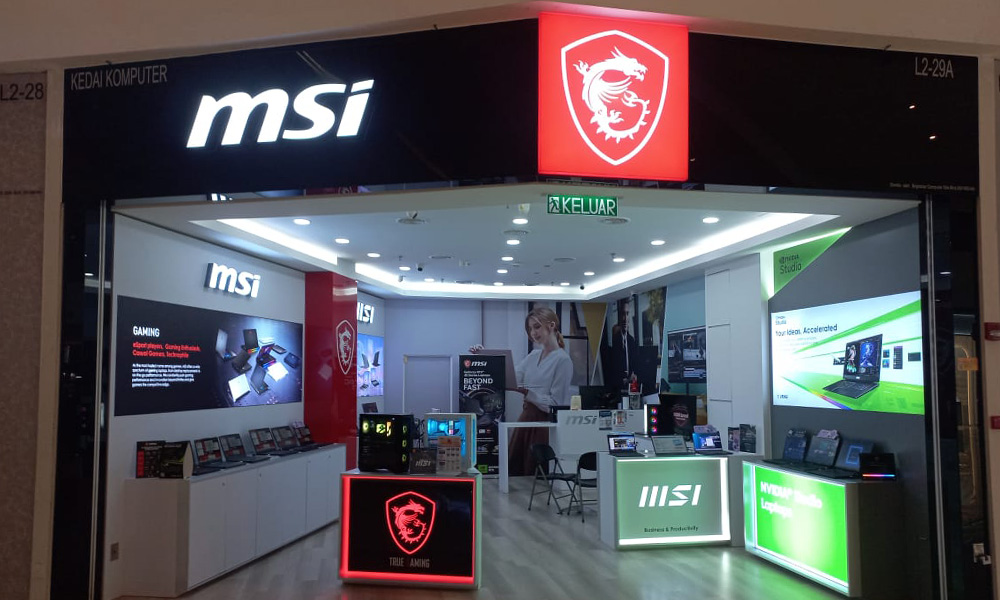 The store showcases an impressive selection of gaming laptops that will transport you to a realm of immersive gaming. From lightning-fast processors to state-of- the-art graphics cards, these laptops deliver unparalleled performance, ensuring that you stay ahead of the game. Meanwhile, for the business-minded individuals and students, a range of powerful laptops designed to enhance productivity and facilitate seamless multitasking awaits.
But that's not all! MSI also caters to the creative community with laptops optimized for content creation. Whether you're a designer, video editor, or photographer, you'll find the perfect companion to bring your visions to life. And for those seeking top-notch visual experiences, the store features a variety of gaming monitors and monitors specifically tailored for content creation and business-use, ensuring that you never compromise on image quality and color accuracy.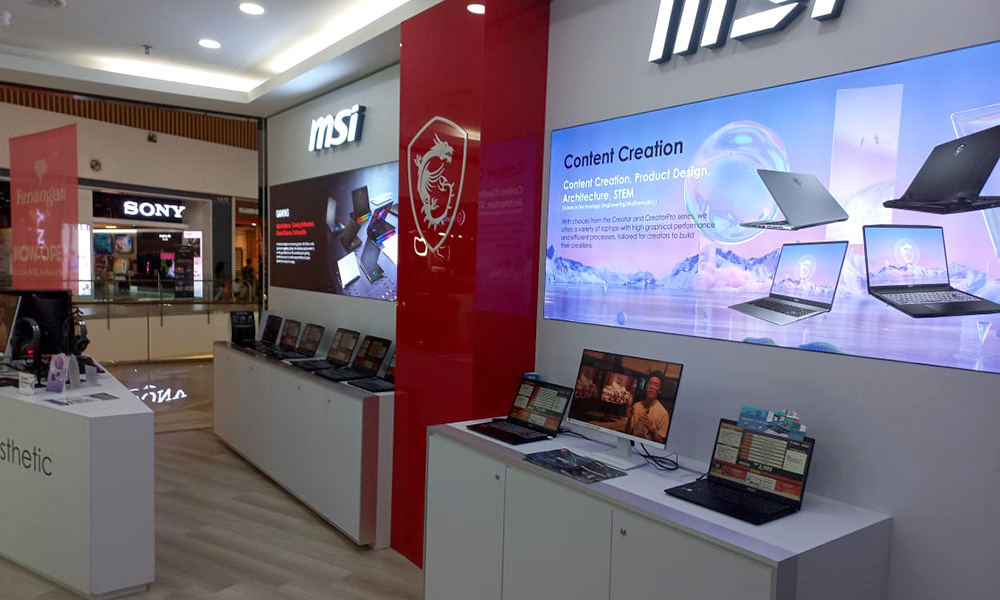 Grand Opening StarBuy Deals Await!
To celebrate the grand opening of the MSI Concept Store this Saturday, 26 August, MSI have prepared a range of exclusive StarBuy deals that you won't want to miss. Be one of the lucky few to snag the Modern 14 laptop, with only 25 units available at an unbeatable price of RM1,899! Additionally, we have a limited quantity of monitors starting from RM339 with free limited bundle. Not to forget, gaming peripherals starting from RM9 only! allowing you to elevate your gaming experience without breaking the bank.
But wait, there's more! LAPTOP buyers: FREE Canon PIXMA E410 printer for 1st 30 walk-ins!
And to show our appreciation, we have free door gifts for the first 30 customers with any type of product purchase.
There's even Powered by MSI PC set deals. Ranging from INTEL to AMD. Choose your set and get up to RM500 off for select PC deals.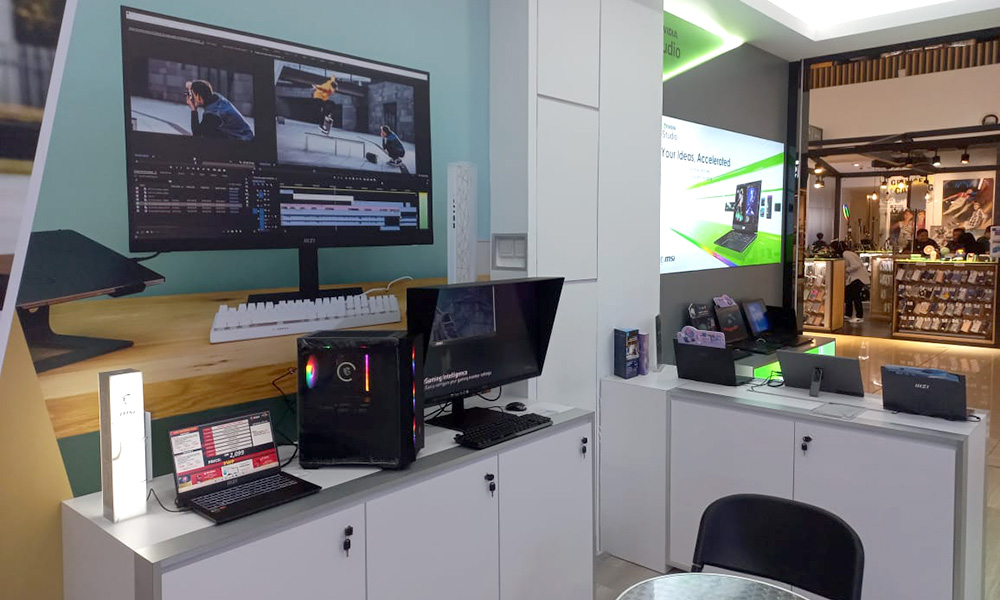 Location and Opening Details
The MSI Concept Store is conveniently located at L2-29A, 2nd Floor, IOI City Mall. Join us on Saturday, August 26th, as we officially unveil this extraordinary space dedicated to the world of computing and technology.
Gear up, gamers, professionals, and creators alike, as the MSI Concept Store promises an unforgettable experience that will revolutionize your digital journey. Step inside and embrace a new era of innovation, performance, and endless possibilities.
For more information and updates, follow MSI on Facebook [@MSIGamingMalaysia] or Instagram [@msigaming_malaysia].