Dreame Malaysia is ready to unveil the highly anticipated launch of the DreameBot L20 Ultra Robot Vacuum, alongside our marketplace partners Shopee, Lazada and TikTok. Fully automated self-cleaning, auto-emptying bin, the first mop extends, the most powerful suction in current market, tailored cleans and navigation with AI, voice commands and more cutting-edge robot vacuum appears to offer everything one could hope for in a robot vacuum.
In a bid to make a revolutionary cleaning experience, this announcement aims to set DreameBot L20 as a new standard for robot vacuums in Malaysia.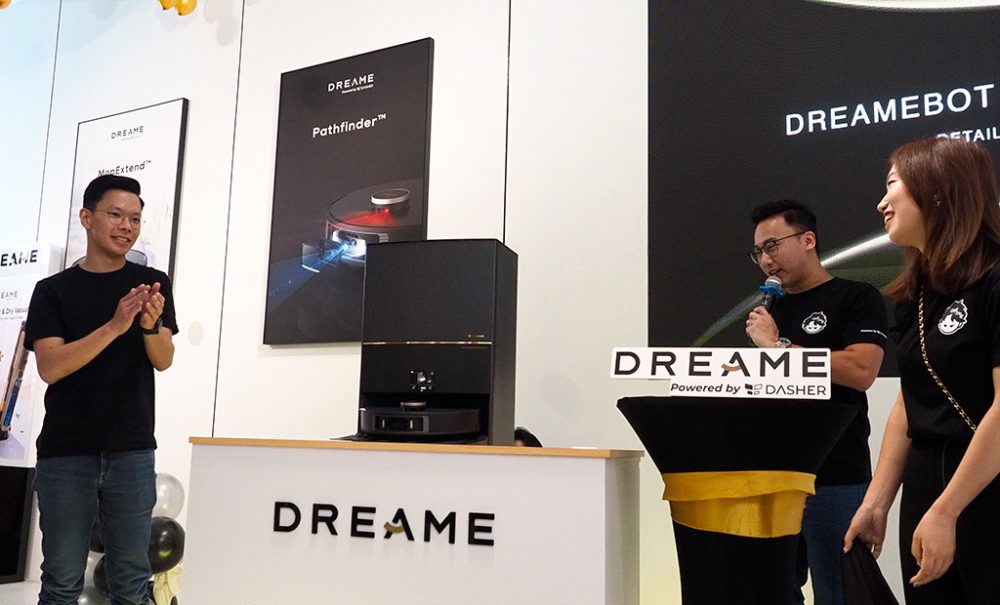 MopExtend™
Dreame L20 Ultra's Exclusive MopExtend™ Technology, is the first ever robot vacuum that extends its mop pad clean as close as within 2mm* to the edge. Thanks to its advanced edge sensors that automatically identifies edges and corners, it's capable of extending the mops for deeper, closer, corner-to-corner cleaning, much like a human hand would. This helps better clean dirt, hair, dust, stains and more in those hard-to-reach places.
Mop Removal & Lifting Technology
It recognizes the surrounding carpet's location, and it allows for customization on your cleaning mode via the app, enables the robot vacuum to go deeper into messes and avoids the carpet/floor possibility of getting wet. Choose a cleaning mode when encountering carpet by either Remove Mop Pad completely or Lift Mop Pad up to 10.5mm* for a thorough carpet cleaning.
DuoScrub™
Along with its superior DuoScrub™ Mopping System utilises two high-speed rotary mops that scrub under pressure without leaving any stubborn dirt and messy spills behind. During the mopping process, it will automatically shut of the vacuum motor and thanks to its auto liftable design of the vacuum brush, your entire cleaning process is conducted in a silence environment.
Vormax™
The DreameBot L20 Ultra also sets new standards with its powerful Vormax™ Suction System. With an exceptional suction power of 7000Pa, the highest suction power in the market. The Vormax™ Suction System utilises advanced airflow engineering and optimized brush design, effortlessly lifting and capturing dirt, dust, pet hair, and larger debris particles from various surfaces, ensuring a deep and thorough clean for a pristine home.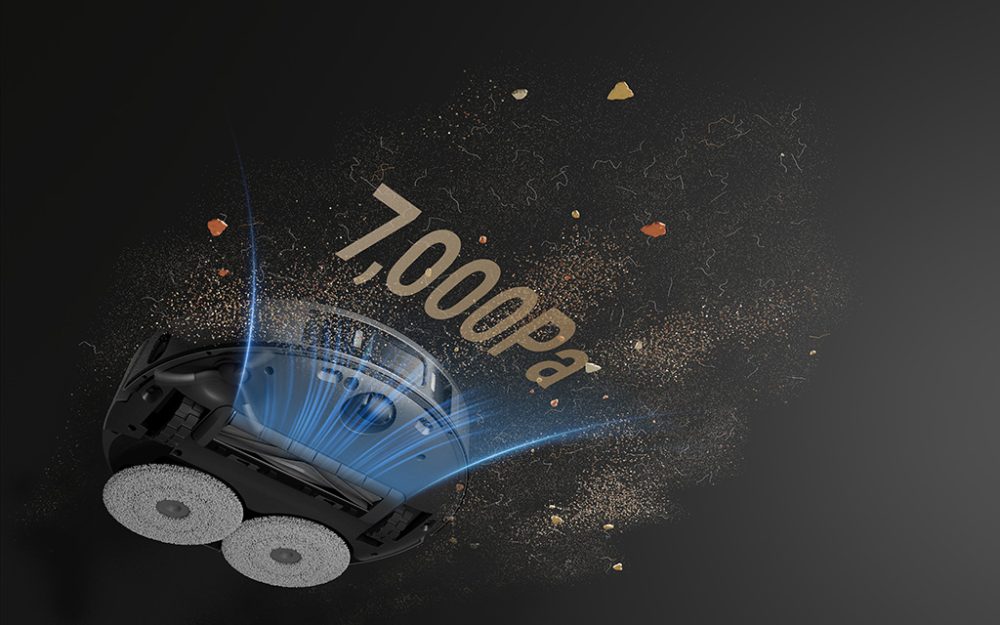 Smart Water Kit
Forget about lifting the heavy water tanks. This robot vacuum is the first in Malaysia that comes with Smart Water Kit. A specialized water tank and water pump system that auto refills clean water and drains out dirty water. It seamlessly integrates the robot vacuum with any homes. With precise water flow control, it ensures optimal moisture levels on the mop pad for efficient and effective mopping.
Pathfinder™ AI Action + 3D Obstacle Avoidance
Featuring precision navigation and mapping powered by advanced LIDAR and AI Action Camera + 3D Imaging technology with laser distance detection, it can recognize over 55 types of obstacles at once, therefore, it can create accurate and detailed maps of your home, enabling it to plan and execute efficient cleaning routes while avoiding obstacles or carpet. Pairing with the Night Vision Light, it lights up in dark environments to help the robot detect objects accurately in the dark.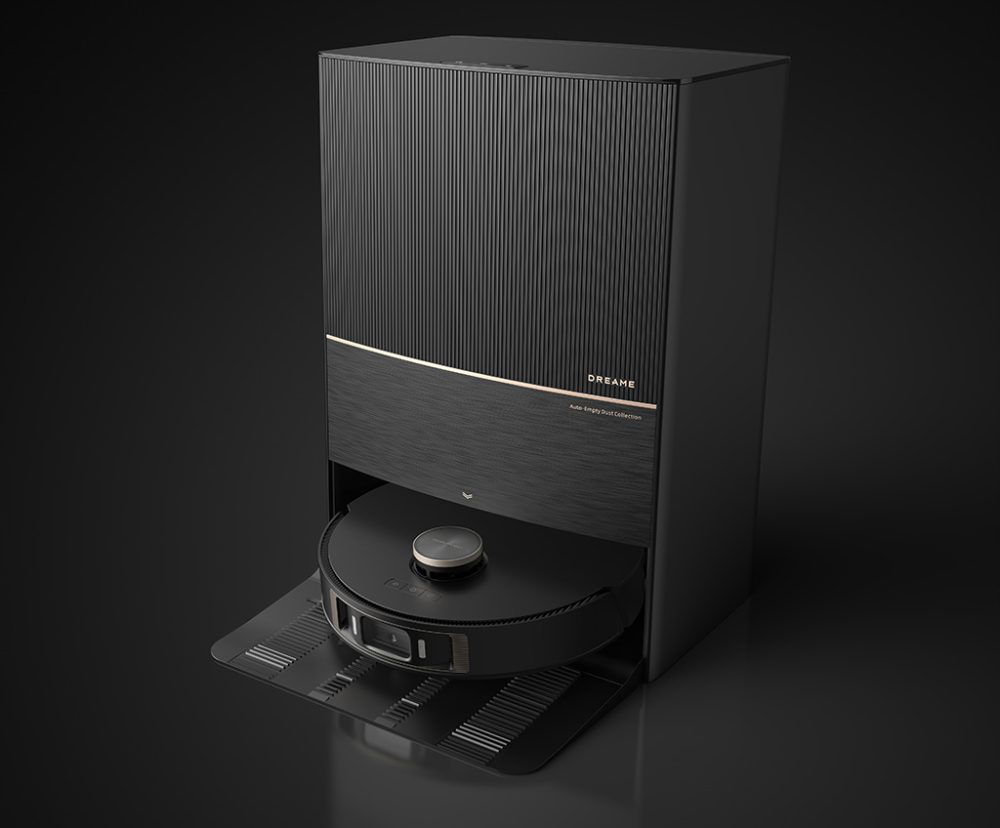 DualBoost 2.0
Built-in dual airflow channel separates hot-air-drying mop pad and dust emptying system, for an exceptional dust collecting, drying performance and reduce the risk of accidental water entering. Designed with convenience in mind, the DreamBot L20 Ultra base station carries a 75-day dust capacity with DualBoost 2.0 technology supports and it's 3.2L dust bag allowing a longer period of uninterrupted cleaning experience. All you need to do is just throw the bag. It automatically self-clean the mop and hot-air dried. Overall, it requires as little maintenance as possible.
So, the DreameBot L20 robot vacuum offers complete automation ideal for "hands-free cleaning". Now available at Dreame Malaysia's Official Store across all marketplaces. This announcement brings forth an exclusive launching price at RM4,499 and RM5,499 with Smart Water Kit, with an original price of RM4,999 and RM5,999 with Smart Water Kit, now for every purchase of the DreameBot L20 Ultra will get a FREE Hair Gleam Hair Dryer that comes in 2 separate colors to choose from (Grey & Pink) till this 9th September 2023. Furthermore, the collaboration with Shopee, Lazada and TikTok promises many more events and exclusive deals in the near future.