DJI, the world's leader in civilian drones and innovative camera technology, hosted a thrilling event yesterday for their latest marvel, the all-new Osmo Action 4. This event marks a leap into the future, captivating photography enthusiasts and thrill-seeking adventurers alike, providing a remarkable day to experience this product at Sunway Lagoon Surf Beach.
DJI hosted its latest product launch event, allowing attendees a hands-on experience with the powerful new addition, the Osmo Action 4. This product is designed to be the perfect companion for adventure junkies. All attendees had the opportunity to use the product and take it around the Sunway wet and dry park, capturing moments of excitement during their time spent there.
"We are extremely excited to introduce the newly launched DJI's latest product, the DJI Osmo Action 4. This upgrade is designed to capture memories with visual excellence, and we hope that this latest product will provide the best experience to users, especially those passionate about adventure and photography," said Lee Jsheng, Branding Manager of DJI Malaysia.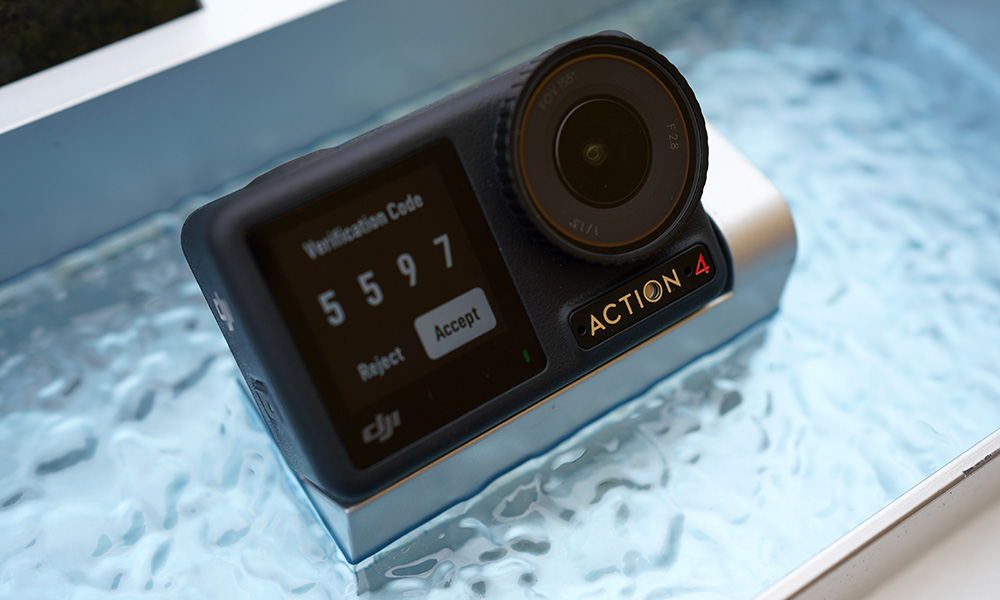 DJI Osmo Action 4

The Osmo Action 4 is a versatile powerhouse with exceptional image quality. It features a robust 1/1.3″ image sensor and a wide f/2.8 aperture for impressive 4K/120fps recording with a 155° ultra-wide FOV, even in low light. The HorizonSteady stabilisation technology ensures steady and high-quality imagery with modes like RockSteady 3.0/3.0+ and HorizonBalancing, perfect for action-packed scenarios or serene landscapes. The camera's 10-bit D-Log M mode brings a broad range of colours and a wide dynamic range to their footage, maintaining accurate colour tones across different settings with its built-in colour temperature sensor.
Battery life is impressive, lasting over 2.5 hours and recharging to 80% in 18 minutes, even in freezing temperatures. It offers vertical shooting, dual water-resistant touchscreens, and customisable modes for easy setup and seamless transitions. The Osmo Action 4's audio capabilities are top-notch, with three microphones and wind noise reduction for crisp and clear audio recordings. Users can also live stream seamlessly via Wi-Fi and external power support.
With the LightCut app, users can wirelessly connect to the camera for previews, auto-editing, story templates, and intelligent theme recognition to create effortless 4K/60fps videos. The Osmo Action 4 isn't just another camera; it's a complete package for stunning visuals and impressive audio.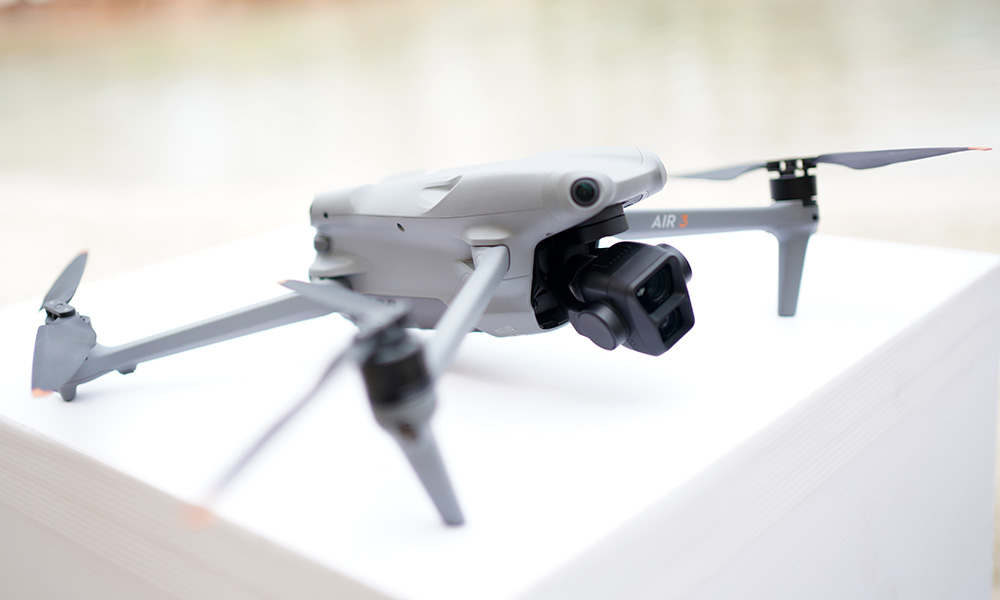 DJI Air 3 Drone
During the event, DJI also introduced the recently launched DJI Air 3 on the 25th of July 2023, giving attendees the opportunity to experience its excellence in aerial photography. It features a dual-primary camera system with a 1/1.3-inch CMOS wide-angle camera and a 1/1.3-inch CMOS 3x medium tele camera. With a 2.4μm pixel size, 24mm format equivalent, and bright F1.7 aperture, it captures sweeping landscapes in stunning detail. The 3x Medium Tele Camera offers an impressive 3x optical zoom and a captivating spatial compression effect for a unique aerial perspective.
These cameras deliver outstanding 48MP photos and support remarkable 4K/60fps HDR video. Dual native ISO and the 10-bit D-Log M and HLG colour modes ensure unparalleled control over the visual narrative. The DJI Air 3 introduces 2.7K vertical video shooting, expanding creative horizons even further.
Malaysians can now get their hands on their very own Air 3 Drone and Osmo Action 4 at any DJI Experience Store and online at Shopee and Lazada. For more information on DJI products and activities, go to their official website, Facebook, Instagram and TikTok.