Databricks, the Data and AI company, brings the Data + AI World Tour to Malaysia, marking our first-ever event of its kind in the country. The Data + AI World tour is a global event making its stops in more than 30 cities across 5 continents this year. Held in Kuala Lumpur, the event gathered hundreds of data and AI experts and visionaries to connect and share best practices, as well as learn about large language models (LLMs), the lakehouse paradigm and Databricks' latest product innovations.
This year's Generation AI theme highlights the inflection point reached with the rise in the popularity of LLMs. The AI revolution will be a catalyst for how every company reimagines its data, product, and corporate strategies. Attendees heard from top experts as they share actionable best practices and compelling insights about their data journey. Highlights include thought-provoking sessions from data and AI leaders from pioneering companies like PETRONAS, Ikano Retail, UEM Edgenta and Aerodyne Group.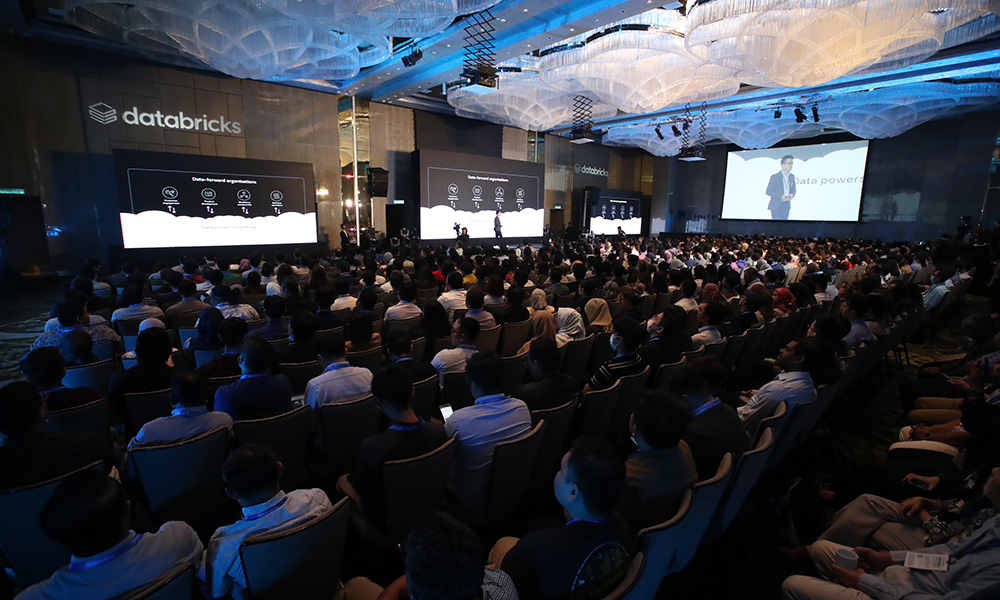 Keynote speakers include:
Phuah Aik-Chong, Chief Executive Officer at PETRONAS Digital
Chari T.V. Thirumala, Board Member at UEM Sunrise, RedOne, Phil Tower and AirAsia
Ir. Dr. Lim Eu Shawn, Chief Global Solutions Officer, Aerodyne
Michael Rorig, Head of Data, Ikano Retail
Chua Yong Howe, Chief Digital Officer, UEM Edgenta
Data-forward companies are harnessing the value of their data and applying AI to optimize their business operations and drive innovations through the lakehouse platform.
"UEM Edgenta stands as the region's foremost company in Asset Management and Infrastructure Solutions. In resonance with the company's aspiration to transform into a technology-driven solutions provider by 2025, we opted to collaborate with Databricks. This partnership allows us to harness the potential of data and AI, enhancing our operational efficiency. We focus on tasks like monitoring energy efficiency and assets within hospitals, along with streamlining operations in incineration plants," said Chua Yong Howe, Chief Digital Officer at UEM Edgenta.
"At Ikano Retail, our vision is to create a better everyday life for the many people. By partnering with Databricks, we aim to become a data-informed organization, by democratizing data and providing the right insights at the right time and place, allowing us to improve operational efficiency and enhance our customers' shopping experience. As the exclusive IKEA franchisee in multiple countries, we believe actionable insights derived from our Databricks-powered Lakehouse will help us to better serve our customers through personalized omnichannel experiences in today's dynamic retail landscape," said Michael Rorig, Head of Data, Ikano Retail.
"We are excited to bring the Data + AI World Tour to over 30 cities in 5 continents and to host this event in Kuala Lumpur for the very first time for our Malaysian data and AI community. This is a pivotal moment in the AI revolution and we are seeing an incredible AI momentum in ASEAN now," said Ed Lenta, Senior Vice President and General Manager for Databricks Asia Pacific & Japan.
Data + AI World Tour in Kuala Lumpur is sponsored by leading companies from across the data and AI industry including Celebal Technologies, Strateq Group, Tiger Analytics, and Fujitsu.
The event recording is available to view on-demand at this registration link.