CelcomDigi Berhad (CelcomDigi) is making it more accessible for Malaysians to enjoy 5G connectivity with a fire sale of widest range of 5G phones, lowest instalment plans from as low as RM26 per month, up to 75% discounts on the latest accessories, freebies, savings, and many more fantastic deals. CelcomDigi's Karnival Jom 5G which starts today until Sunday, 20th August 2023, is loaded with exciting offers and savings to enable more Malaysians with improved digital experiences on Malaysia's widest and fastest network.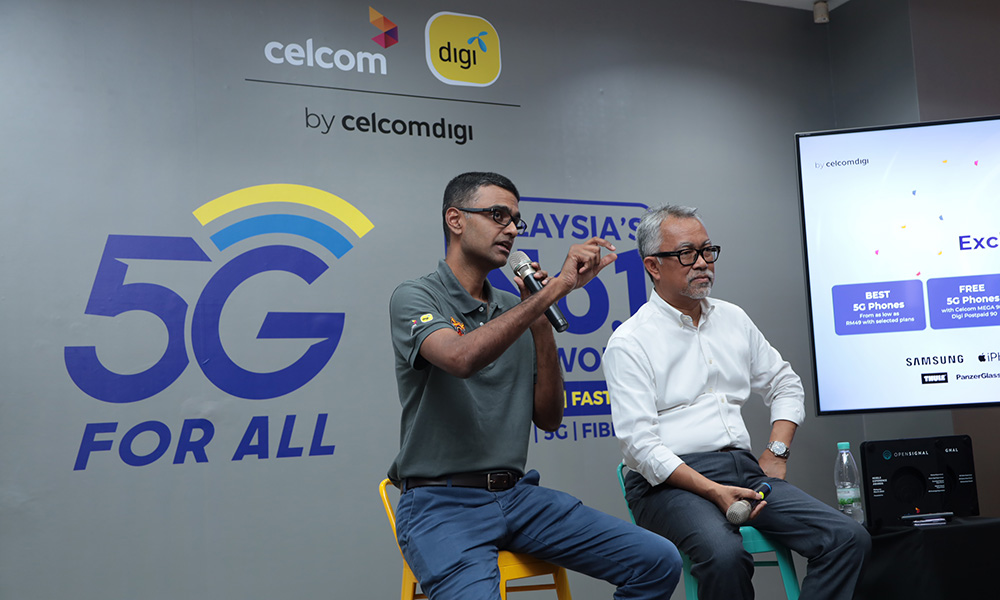 CelcomDigi's ongoing nationwide Network Integration and Modernisation exercise will deliver an improved connectivity and digital experience on both 4G LTE and 5G networks. Thus, paired with this unique Karnival Jom 5G, CelcomDigi invites Malaysians to seize this opportunity and upgrade their smartphones to the right phones that ensures seamless 4G LTE and 5G experiences.
For CelcomDigi postpaid and prepaid customers, including Family Lines, they can enjoy the flexibility to opt-in for 5G access only or 5G access with extra quota as well as 5G boosters. CelcomDigi customers on Postpaid plans above RM90 will enjoy free 5G access. Customers can enjoy these easy-access offerings by also upgrading their current smartphones to the latest 5G phones such as the iPhone 14 series, Samsung Galaxy smartphones, Vivo, Honor, Oppo, and many more, including owning a 5G phone completely for FREE.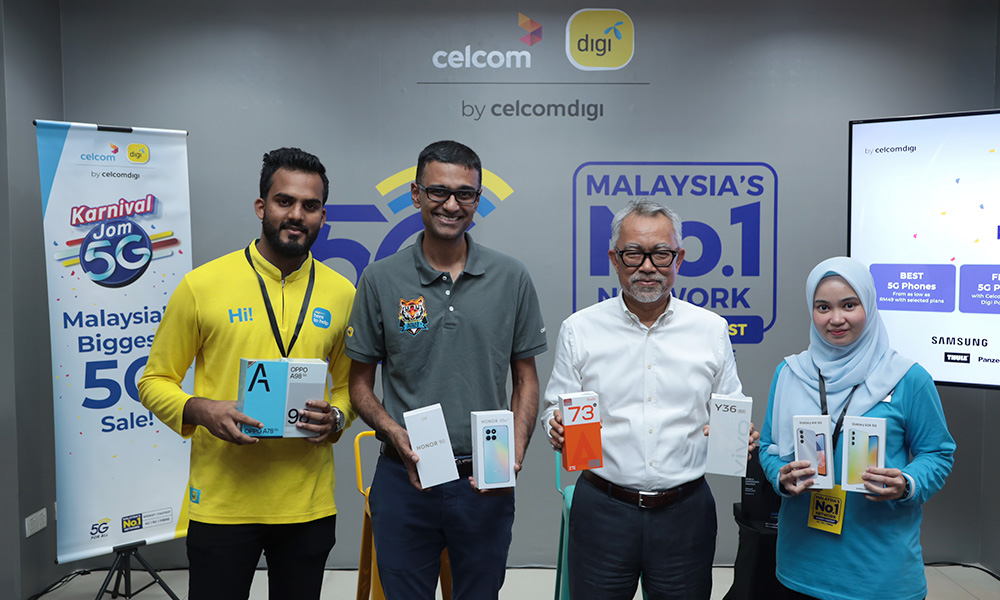 Customers can participate and visit CelcomDigi's Karnival Jom 5G at selected locations:
Celcom bluecube Sunway Pyramid, Subang Jaya
Digi Store Bayan Baru, Penang
Celcom bluecube Taman Molek, Johor Bahru
Celcom bluecube, Kuantan
Digi Store Api-Api, Kota Kinabalu
Celcom bluecube Tun Jugah, Kuching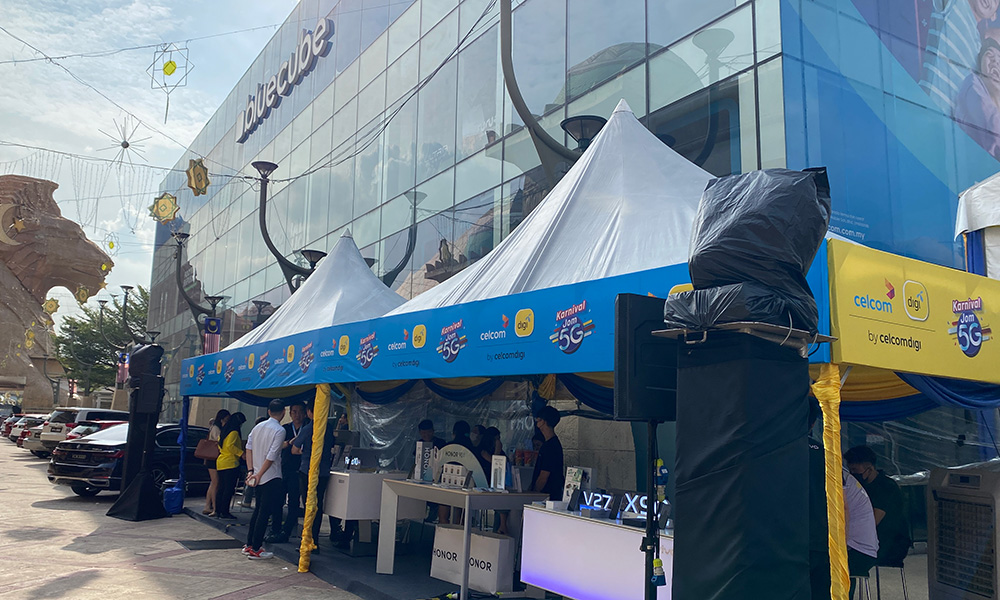 Additionally, customers will also have the opportunity of walking away with up to 75% discounts for the latest 5G accessories such as Rockrose Powerbanks, 70Mai Dash Cams, Skullcandy headphones and many more!
While stocks last, customers can make their way to the designated Celcom or Digi stores this weekend and grab hold of the latest 5G phone or accessories, at CelcomDigi's biggest 5G sale. For more information, visit our Celcom or Digi websites.