Team Alter Ego from Indonesia takes home the champion's trophy at the PMSL SEA Fall 2023 following a riveting performance during the Grand Finals held over the weekend, brought to you by Republic of Gamers (ROG as) as the Official Tournament Phone Partner, Yoodo as the Official Digital Telco Partner, TT Racing as the Official Chair Partner and Sunway Velocity as the Official Venue Partner.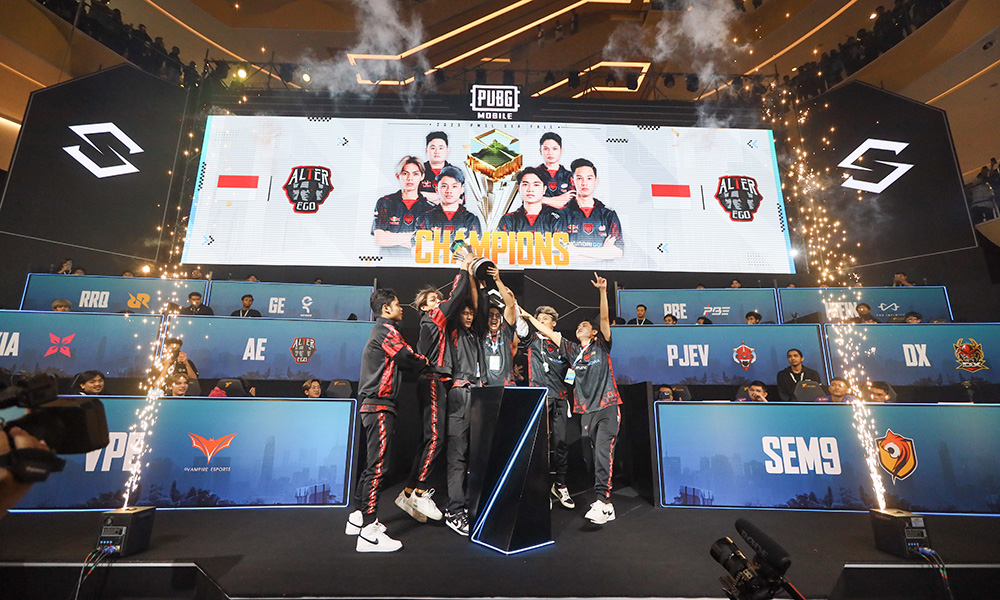 The three-day Grand Finals weekend was full of excitement as fans flooded into Sunway Velocity Mall to witness the amazing gameplay and hype clutches from the players, with some even flying in from Indonesia and Myanmar to show their support.
The event saw the top 16 teams battle it out to take home the trophy, with the winning team making an epic comeback on the last day of the event. Despite Faze Clan from Thailand leading for a majority of the tournament, Alter Ego's comeback from their initial 13th place marks a historic comeback for the team, winning the tournament by a mere 4 points and marking their run as back-to-back champions for PMSL SEA.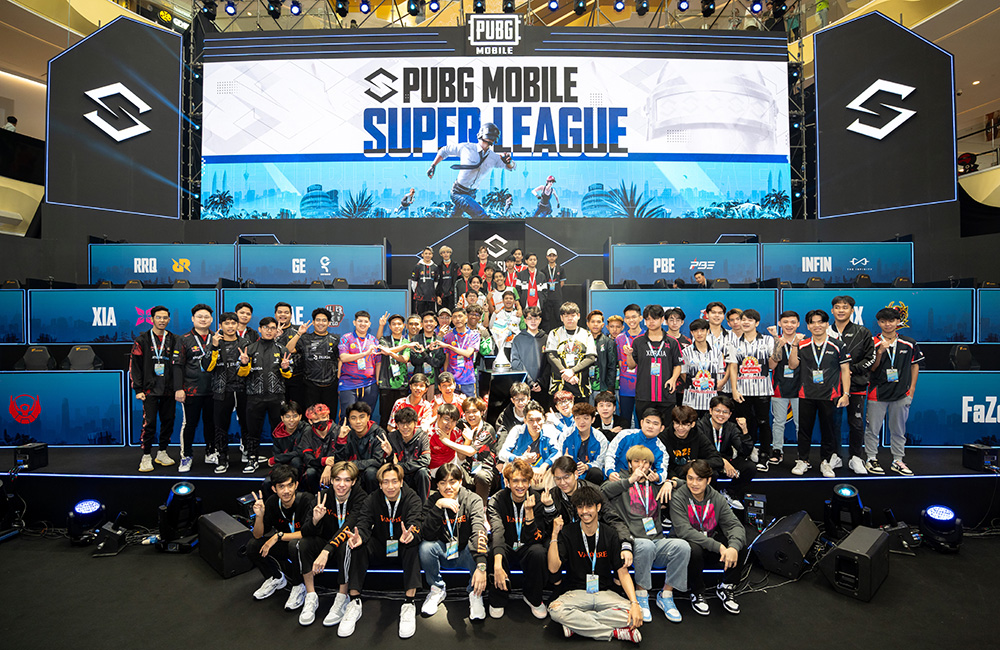 Malaysian teams SEM9, Yoodo Alliance and Geek Fam put up a spirited fight throughout the tournament, with SEM9 coming out of the tournament as the team with the most 'Chicken Dinners' of all teams collectively. They finished the tournament in 6th, 9th and 14th place respectively.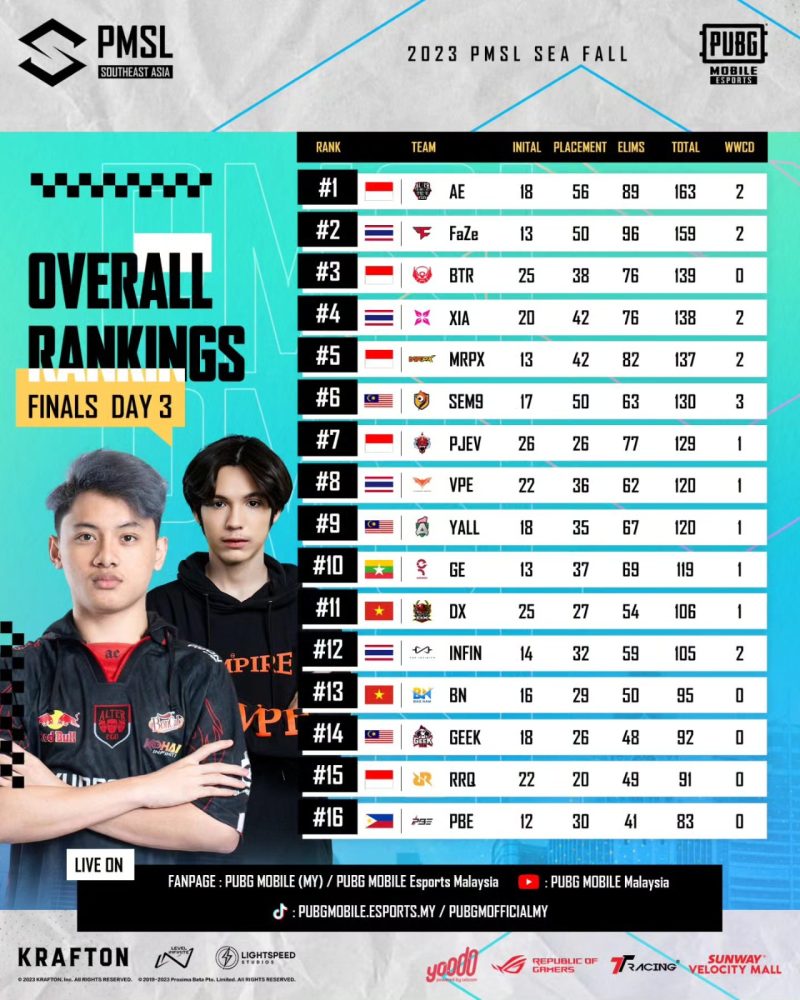 SEM9 and Yoodo Alliance with their final placements and point accumulation have qualified to represent Malaysia at this year's PUBG MOBILE Global Championship 2023 League, securing two out of the 11 slots allocated for the SEA region.
For more information, visit PUBG MOBILE's official social media pages: