Exciting news for music lovers! Today, Sony has unveiled the WF-1000XM5 truly wireless earbuds, the newest addition to their acclaimed 1000X series.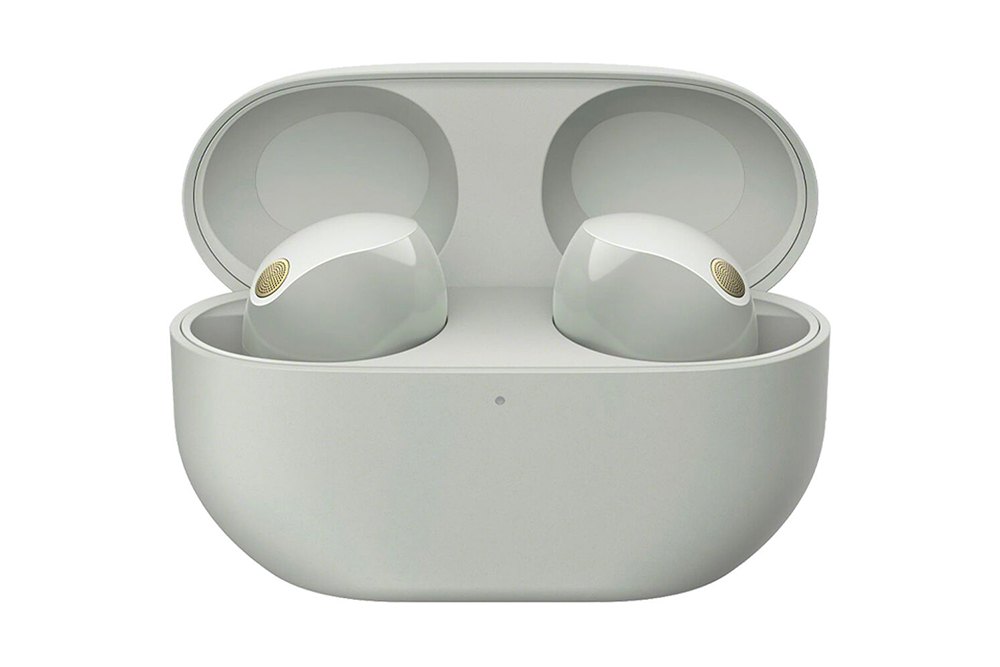 These earbuds are designed to offer the best noise cancellation in the market, providing an unparalleled immersive sound experience. Not only that, but they also boast Sony's top-notch call quality, ensuring crystal-clear conversations.
With the WF-1000XM5, you can immerse yourself in your favourite tunes, with no distractions from the outside world. The noise-cancelling technology lets you enjoy your music in peace, making it just you and your favourite melodies.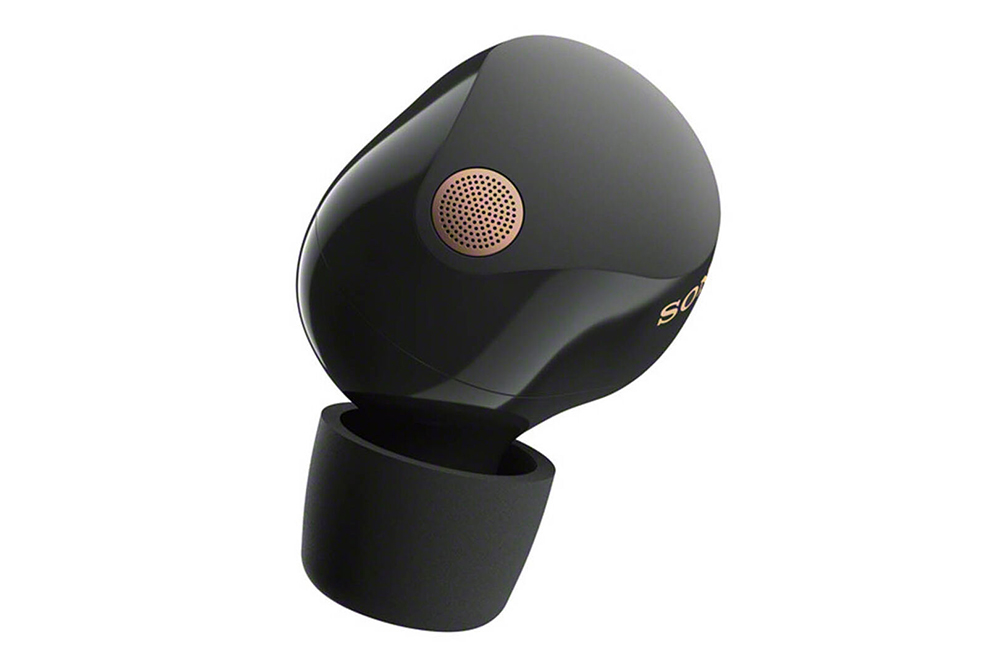 Moreover, Sony has joined forces with the renowned global recording artist, Miguel, to celebrate the launch of the WF-1000XM5 earbuds. Together, they will share stories about how these earbuds are truly designed "For The Music."
"For The Music"
Sony's Brand Tagline: Sony is now embracing the brand tagline "For The Music" for its audio products. By doing so, Sony aims to be the ultimate audio brand, connecting creators and music lovers. Their mission is to create authentic music experiences that resonate with fans, supporting the vision of creators above all else.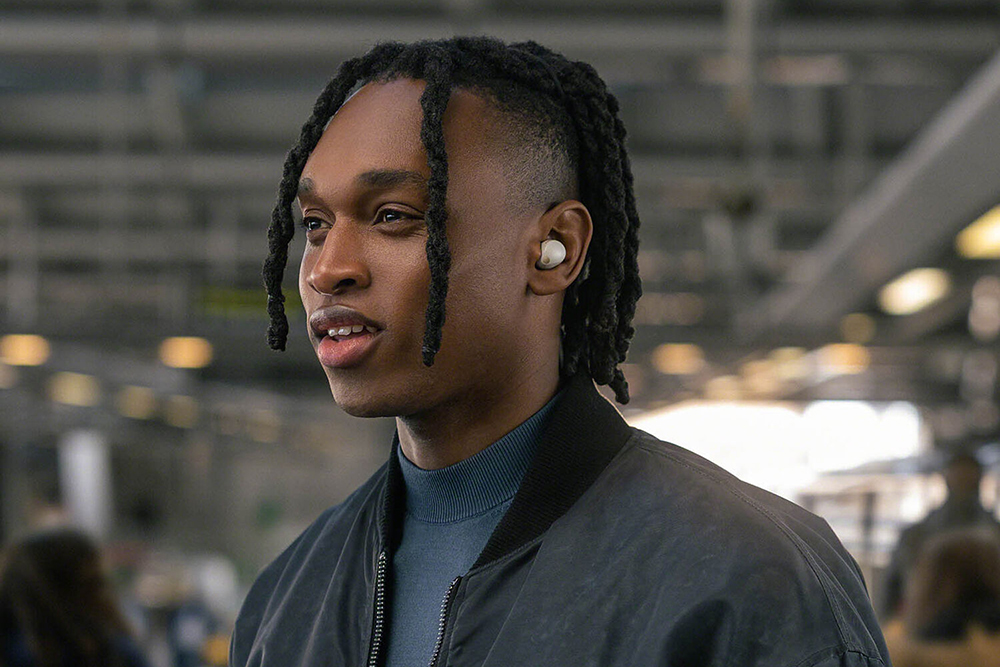 Premium Noise Cancelling Performance
The WF-1000XM5 earbuds are equipped with cutting-edge technology, offering top-notch sound quality and the best noise-cancelling performance in the market. Real-time audio processors and high-performance microphones power the specially designed Dynamic Driver X, ensuring wide frequency reproduction, deep bass, and clear vocals. With these earbuds, it feels like you're right in the studio with your favourite artists. Sony's biggest leap in noise cancellation technology, featuring three microphones on each earbud, including dual feedback mics, captures ambient sound more accurately.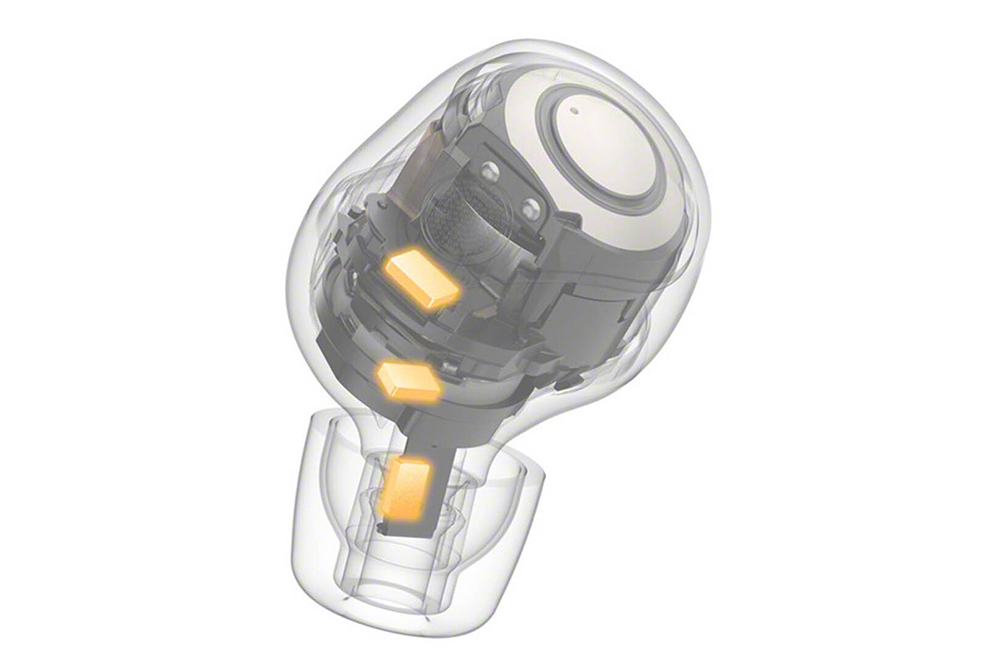 Astonishing Sound Quality
The WF-1000XM5 are expertly engineered to deliver astonishing sound quality. Specially designed Dynamic Driver X offers richer vocals and detailed audio, while the HD Noise Cancelling Processor QN2e and Integrated Processor V2 work together to provide crystal-clear audio reproduction with low distortion. The earbuds support High-Resolution Audio Wireless and feature 360 Reality Audio, immersing you in an extraordinary music experience.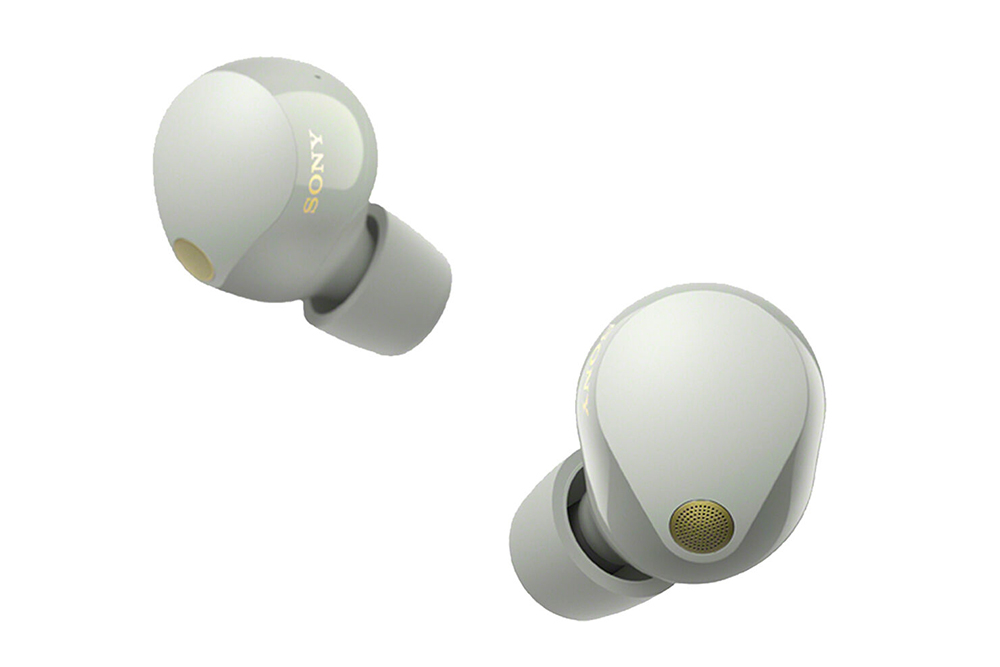 Sony's Best-Ever Call Quality
These earbuds also boast Sony's best-ever call quality, ensuring your voice is heard clearly in any situation. With AI-based noise reduction algorithms and bone conduction sensors, your voice will sound natural even in noisy environments, and the wind noise reduction structure minimizes wind interference during calls.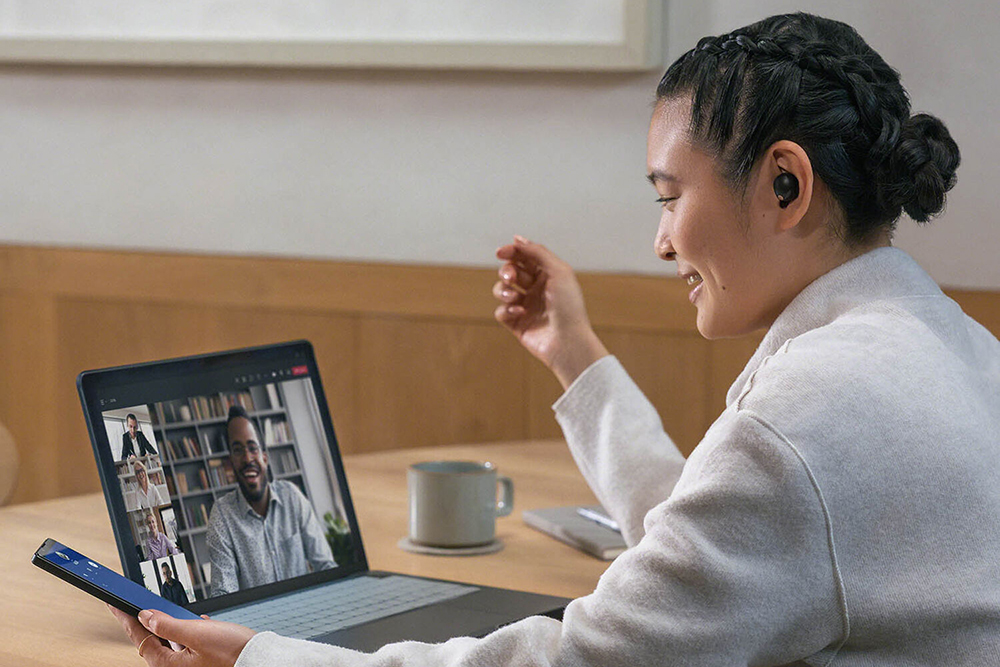 Comfortable and Thoughtful Design
Sony has designed the WF-1000XM5 earbuds with comfort in mind. The ergonomic design fits securely and comfortably, and the earbuds are now 25% smaller and 20% lighter than the previous model. The Noise Isolation Earbud Tips enhance fit and reduce pressure, and with four different sizes available, you can find the perfect fit for your ears.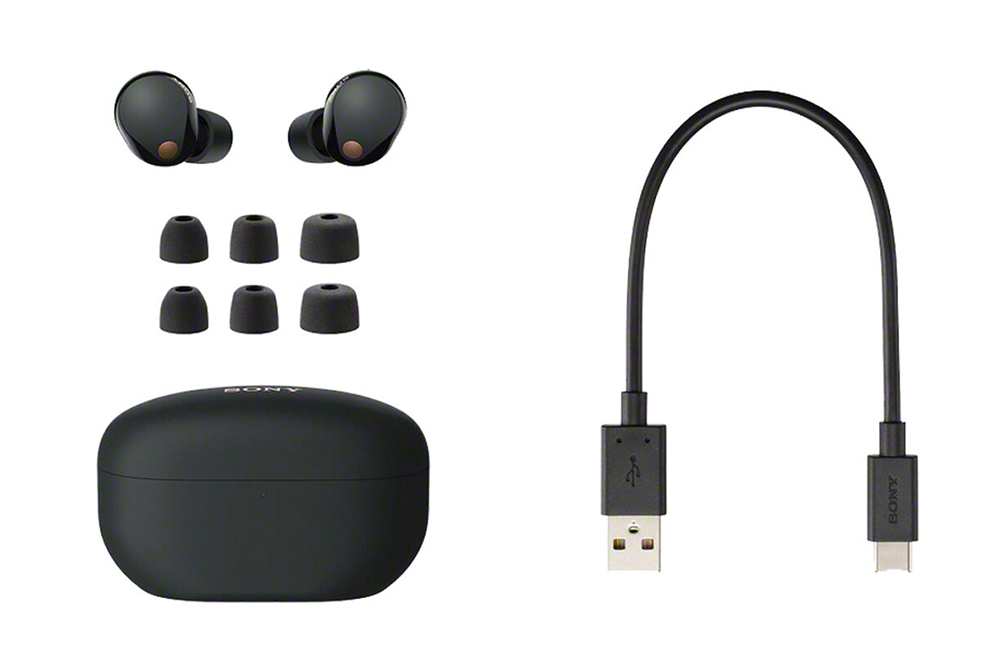 Seamless Listening Experience
Enjoy a seamless listening experience with the WF-1000XM5, featuring Auto Play for hands-free operation. Audio notifications keep you updated on important events, and you can link your device with popular music services like Spotify, Endel, and Apple Music. The earbuds support Augmented Reality games and come with various convenient features, including Adaptive Sound Control, Speak-to-Chat, and Multipoint Connect.
Environmentally Friendly
Sony is committed to sustainability, as the WF-1000XM5 earbuds use recycled plastic materials and environmentally conscious paper packaging called Original Blended Material, made from bamboo, sugarcane fibres, and post-consumer recycled paper. With these earbuds, you can enjoy music guilt-free, knowing you're contributing to a better environment.
Availability
The WF-1000XM5 will be available in Malaysia from August 2023 for RM1,399. Please visit Sony Malaysia for more information.