Continuing to blaze a trail in Malaysia's electric vehicle (EV) space, Sime Darby Motors today launched the much-anticipated BYD DOLPHIN! This marks another significant milestone as BYD's second all-electric vehicle for the passenger car market, only half a year after launching the brand in Malaysia with the BYD ATTO 3.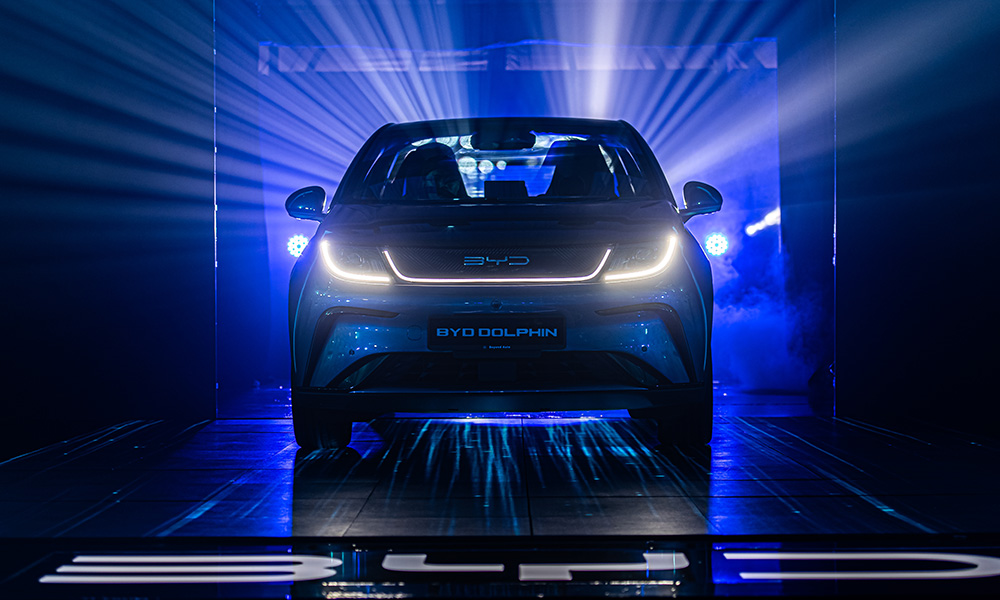 The launch event saw the attendance of by Dato' Jeffri Salim Davidson, Group Chief Executive Officer of Sime Darby Berhad;, Jeffrey Gan, Managing Director of Retail and Distribution of Sime Darby Motors Southeast Asia, Hong Kong and Macau; Liu Xueliang, General Manager of BYD Asia Pacific Auto Sales Division; and Eagle Zhao, Managing Director of BYD Malaysia Sdn. Bhd.
Dato' Jeffri Salim Davidson, Group Chief Executive Officer of Sime Darby Berhad said, "Building on the overwhelmingly positive response to the BYD ATTO 3 over the past few months, we are pleased to expand our EV line-up with the BYD DOLPHIN. Tapping into the growing EV adoption in Malaysia, the BYD DOLPHIN offers electrified vitality and aesthetic appeal with highly attractive value, making eco-friendly mobility more accessible for Malaysians and supporting the nation's aspirations towards decarbonisation."
Liu Xueliang, General Manager of BYD Asia Pacific Auto Sales Division commented, "We are excited to continue accelerating the electrification wave in Malaysia with the BYD DOLPHIN. Curated for modern and connected lifestyles, the BYD DOLPHIN offers a unique value proposition as a technologically advanced EV hatchback that provides much more space capacity than conventional hatchbacks. This is indeed ideal to suit the versatile and diverse needs of Malaysians, bringing the world-class innovation that BYD is known for which combines state-of-the-art technology and sustainability."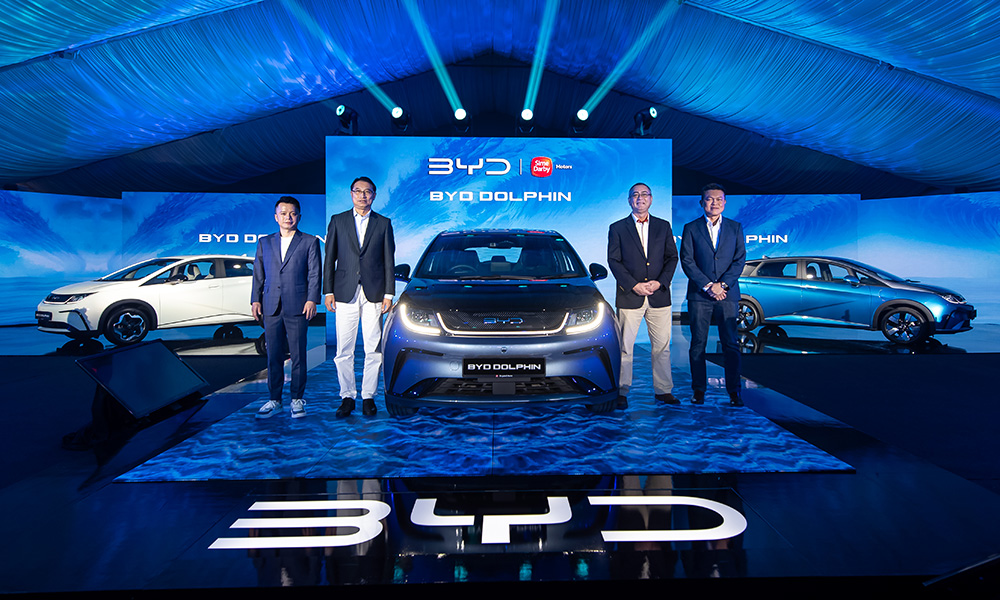 The BYD DOLPHIN encapsulates BYD's commitment to intelligence, efficiency, safety and aesthetics. The fully electric vehicle is equipped with BYD's iconic technological advancements, namely the Blade Battery, a revolutionary innovation by BYD that enables battery safety and increased energy density; e-Platform 3.0, an exclusive technology platform for highly efficient and intelligent vehicles; a high-efficiency energy-saving heat pump system; and the world's first mass-produced 8-in-1 electric powertrain that optimises space utilisation and energy efficiency.
Inspired by the beauty and grace of its namesake, the BYD DOLPHIN features an Ocean Aesthetic design concept, with sophisticated bodywork featuring flowing contours, continuous LED headlight across the centre grille and geometric taillight design, and elements such as fin-shaped grab handles.
The interior of the car is spacious, with comfortable passenger seats, numerous storage compartments and flexible trunk space. Ensuring a safe and easy driving experience, the BYD DOLPHIN has a mini turning radius of 5.25m and a 360-degree high-definition viewing monitor, alongside active and passive safety features such as advanced driver assistance systems. In addition, the vehicle is equipped with smart technology, including a 12.8-inch intelligent rotating touch screen and active sound design with a six-speaker sound system. The extended range also features wireless charging and a fixed panoramic sunroof.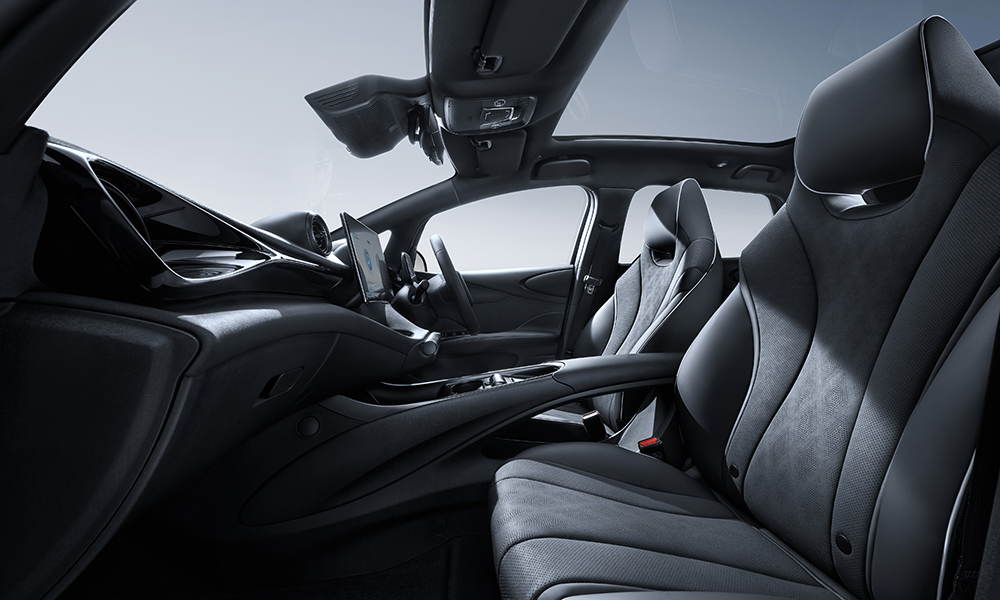 The BYD DOLPHIN stands out with an impressive driving range of up to 490km on a full charge, providing drivers with unparalleled freedom on the road. Embrace the thrill of smooth acceleration, going from zero to 100km/h in just seven* seconds for the extended variant, making every drive exhilarating.
Beyond to its outstanding performance, the BYD DOLPHIN offers a competitive price point, making EVs accessible to more Malaysians without any compromise on safety. Available in two variants, starting from RM99,900 for the Dynamic standard range and RM124,900 for the Premium extended range, drivers can opt the perfect fit for their needs and preferences. Both the variants offer vehicle-to-load power supply functionality, providing added convenience and versatility for drivers to experience a new era of electric drive where safety and affordability meet unmatched performance.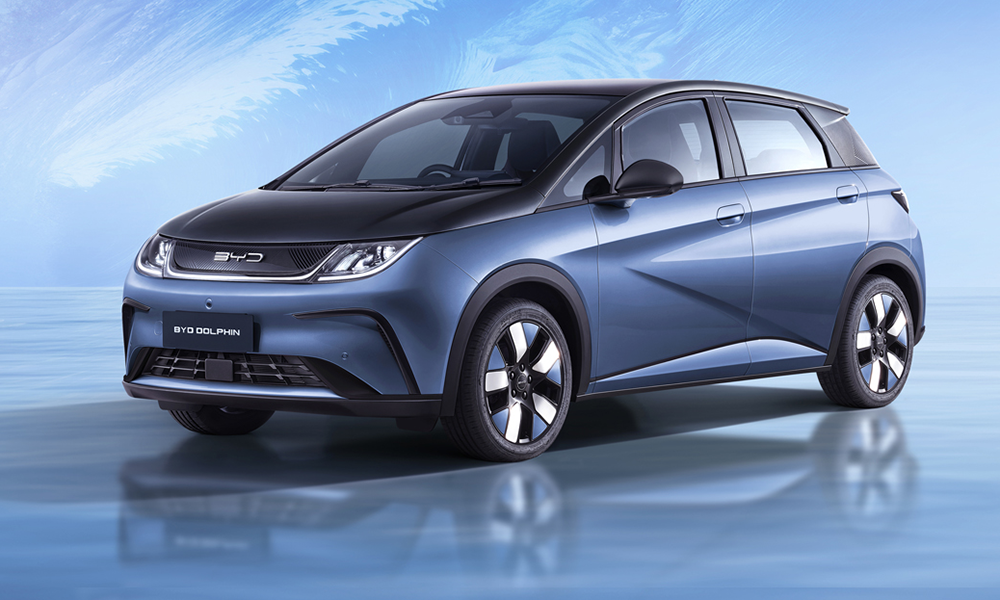 In conjunction with the New BYD DOLPHIN launch, Sime Darby Motors will be offering a choice of either YINSON GREENTECH or GENTARI charging credits worth RM1,300.00, granting access to a combined network connectivity of more than 600 charging points nationwide. For more information, refer to the nearest BYD dealership sales advisor.
Further enhancing accessibility, BYD's continues to expand its footprint in Malaysia with its growing nationwide dealership network. Currently operating at 9 locations, with 12 more opening soon, BYD targets to open a total of 21 showrooms across the nation.
In creating the ultimate end-to end customer experience, Sime Darby Motors is proud to offer comprehensive after-sales service packages for BYD DOLPHIN owners, further enhancing the ownership experience for BYD customers in Malaysia. With a robust infrastructure, advanced digital management systems, and a dedicated team, Sime Darby Motors is committed in providing the highest level of care and support to ensure long-term satisfaction, ensure consistent parts supply to maximize the enjoyment of BYD owners. For those interested in experiencing the BYD DOLPHIN first-hand, the car is currently available for viewing and test drives at One Utama, Ground Floor Forecourt Outdoor Carpark 28-30th July 2023 10am-10pm. After the launch event, BYD DOLPHIN will be available in all BYD showrooms that are under operations in Malaysia. For more information, visit http://byd.simedarbymotors.my/ or follow www.facebook.com/BYDCarsMalaysia or www.instagram.com/bydcarsmalaysia/. For enquiries, contact the customer care number at 1300-38-1888.