The highly-anticipated 6th edition of the Miss CosmoWorld pageant was proudly announced at Park Royal Collection, Kuala Lumpur. Organized by CL Skin Sdn. Bhd and founded by Celebrity Star – Carrie Lee Sze Kei (李诗琪), Miss CosmoWorld 2023 intends to showcase Malaysia's most exceptional young women who possess not only beauty but also intelligence, talents, and prominence.

As Malaysia hits a record high of 2.57 million international visitors since the pandemic in the first half of 2023, Miss CosmoWorld 2023 strives to promote tourism, culture, and heritage through its popular franchise and its ambassadors, representing a unique and rich mix of diverse backgrounds, arts, and culture through fashion, beauty, and entertainment. The launch of Miss CosmoWorld 2023 today was also graced by the presence of YM Tengku Dato' Hishammuddin Zaizi Bin YAM Tengku Azman Shah Alhaj, a member of the Selangor Royal Household, as the Guest of Honor.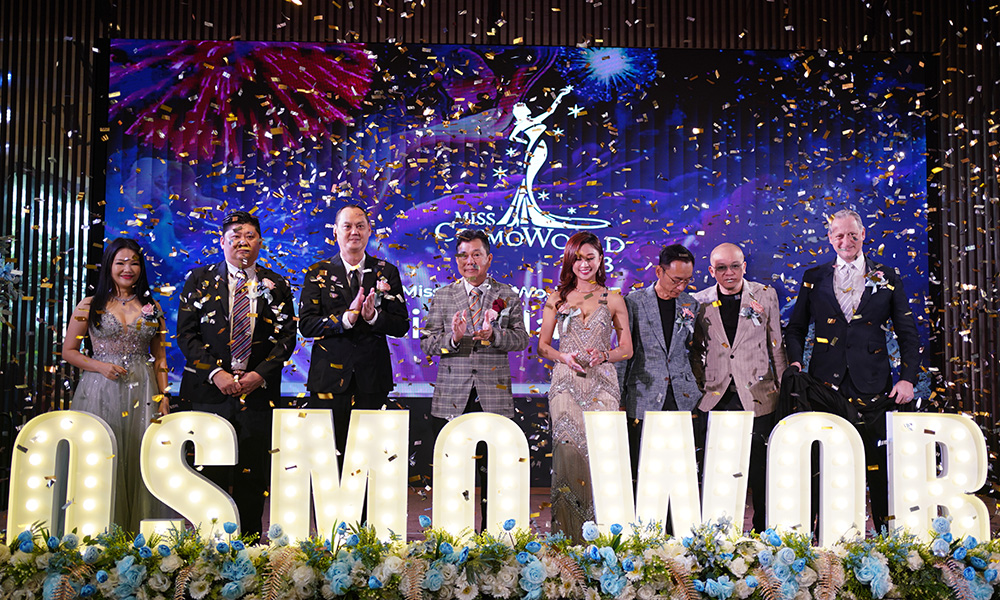 Miss CosmoWorld 2023 provides a contemporary approach to pageantry and challenges outdated notions of traditional beauty pageants whereby this year's Miss CosmoWorld will highlight and disclose the everyday lives & skills of its pageant influencers who will undergo women empowerment training such as fitness, cat-walking, public speaking, and many more.
Through these various activities, the pageant is poised to reflect the contestants' best in showcasing their patriotism, passion, and strength for a chance to be one of the top twelve (12) candidates chosen to compete in the Grand Finals of Miss CosmoWorld Malaysia 2023, set to be held in October this year. In the meantime, the Grand Finals of Miss CosmoWorld 2023 will be featuring approximately thirty (30) international candidates in November 2023.
YM Tengku Dato' Hishammuddin Zaizi said, "Miss CosmoWorld has always been a great platform to promote to the global stage young Malaysian women who not only possess beauty but also skills that go beyond their looks. Through this pageant, it is also an opportunity to promote Malaysia as a country with capable young women who hail from various cultures and upbringings and are unafraid to lead and take on the challenges of the future. I can say the contestants themselves will serve as a reflection of Malaysia's beauty, diversity, and potential,"
The 6th edition of Miss CosmoWorld is set to be The Malaysian Pageant of the Year, with hundreds of applications from beauty contestants expected, positioning it as the most populous and exciting pageant in the country. During the press conference, Lee also announced that Miss CosmoWorld 2023 will boast the Biggest Cash Prizes in pageant history, with a total amount worth RM 1.1 million (USD 250k), which includes sponsored perks and benefits, up for grabs by the aspiring beauty queens. Applications begin today and the finalists selection will be held via auditions on 23 September 2023 at the PARKROYAL COLLECTION Kuala Lumpur.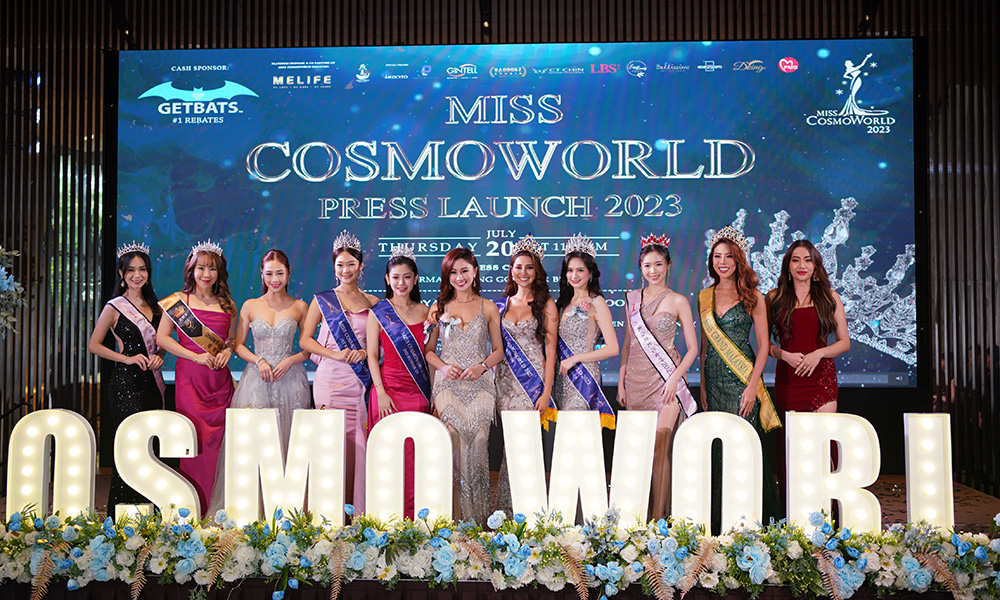 Carrie Lee, Founder of Miss CosmoWorld highlighted, "The Miss CosmoWorld organization, in its 6th successive year, has been working hard to provide a platform that will enhance the talents, skills, and hard work of our young women across Malaysia. Having achieved success in the beauty and pageantry scenes, it is now my responsibility and duty to contribute to my fellow women in this country, identifying top women influencers, and help encourage powerful & confident women to promote the best of Malaysia, while giving back to the community. This event will give an opportunity to our future beauty queens of different cultures to share, educate, and learn from one another's experiences and showcase their respective backgrounds from all across the country,"
"In a rapidly globalizing world, tourism has become an integral part of our economies, creating job opportunities, generating revenue, and promoting cross-cultural understanding. Miss CosmoWorld 2023 plays a pivotal role in this endeavor. As these remarkable women share their traditions, customs, and stories, they become ambassadors of their countries, enticing visitors to explore the beauty and charm of their homelands," added Dato' Sri Chong Chin Fung, Honorable Advisor of Miss CosmoWorld 2023.
As an advocate for women empowerment, the Miss CosmoWorld founder carries out initiatives to drive delegates towards independence and hone their leadership skills by furnishing them with key lessons from her own experiences, particularly on entrepreneurship which they may carry with them in the future regardless of the outcome of the competition. In doing so, the pageant is able to build awareness and play a vital role in encouraging women from all across the nation to be independent in their endeavors, through the influence of the participating delegates.
Tiffany Lee (李俐吟), the Organizing Chairlady and Miss CosmoWorld 2021 2nd Runner-Up said, "Each year, Miss CosmoWorld advances its offerings to not only bring prominence to the pageant, but more importantly to create a positive impact in society. This year, the winner will walk away with a whopping RM 1.1 mil (USD 250,000) to finance her business ideas, as an effort by Miss CosmoWorld to develop triumphant female entrepreneurs. On top of that, each delegate who partakes in Miss CosmoWorld 2023 will also be equipped with the fundamentals to run their own businesses, further driving said initiative. At Miss CosmoWorld 2023, we use our influence to empower others and we look forward to propelling positive changes in society."
Those eligible for Miss CosmoWorld 2023 must be:
Female-born, Malaysian non-muslim citizens.
Aged 17 to 29 years old as of 2023.
Minimum height of 160cm.
Single, never been married, divorced, or have children.
Applicants must exhibit the mental capacity required for engaging in pageant activities.
The 6th Edition of Miss CosmoWorld is organized by CL Skin Sdn Bhd with GETBATS as the Cash Sponsor, and MeLife, as the Platinum Sponsor, together with the following sponsors and partners:
| | | | | | |
| --- | --- | --- | --- | --- | --- |
| TDOX CLINIC | 0.96THz | Danny Ong | CT Chin Brand Building | Vogue Lease | EbakzSports |
| Global Creative and Media Agency (GCMA) | Baddogz Studio | GINTELL | Medcycto | Gelly Wee Wedding Gown Sdn. Bhd | Party Eventilicious |
| Nice Car | Eazie Beauty Makeup Studio | Bellissimo Flower | Dato. Dr. Jackson Ee | Kellyn Ong | Dato' Sri (Dr) Philip |
| DKing | Special Thanks to: Dato Sri Chong Chin Fung | | | | |
For more information on Miss CosmoWorld 2023, kindly visit www.misscosmoworld.com; www.facebook.com/MissCosmoWorld or www.instagram.com/misscosmoworld.