Malaysia's leading digital streaming and content company further reinforced its New Astro proposition to the market with an immersive entertainment experience for more than 800 fans, customers, talents, and partners at Zepp KL, yesterday. Malaysians can also stream Astro Showcase musical event live via Gempak YouTube & Facebook channel, giving consumers unrestricted access to this musical extravaganza showcasing the best content and shows streaming on Astro.
The unique Astro Showcase event presented a never-seen-before musical that featured Astro's range of edgy originals, compelling dramas, blockbuster movies, fun children's programmes, big signature reality shows and live sporting events. Directed by acclaimed Puan Sri Tiara Jacquelina, the experience reinforced Astro's position as the premier entertainment and content streaming destination for all Malaysians.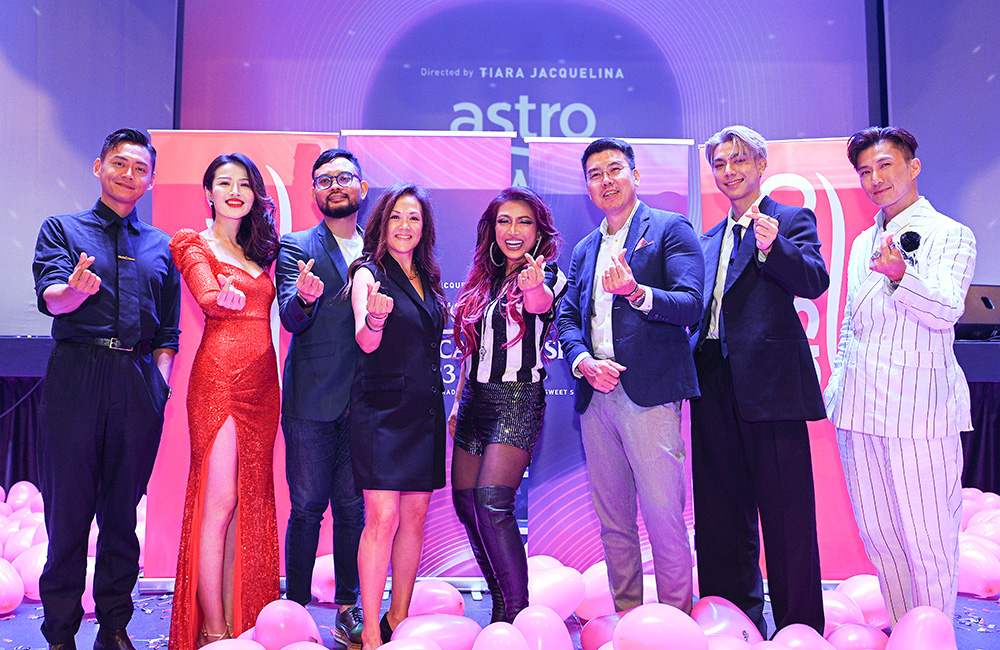 Tai Kam Leong, Chief Sales and Marketing Officer, Astro, said, "We want our customers to enjoy the New Astro experience – unparalleled and on-demand content driven connected Ultra and Ulti Boxes, multi-device viewing on Astro GO, all made better with Astro Fibre and a seamless customer experience. By producing over 10,300 hours of local content, aggregating the best global streaming content and exclusively broadcasting live sport actions for Malaysians, Astro remains the foremost content powerhouse in the country. We want our customers to discover the difference between the Astro that they used to know and the New Astro. Today, our content, connectivity and customer experience are truly optimized to deliver premium and high-quality entertainment for the whole family. We are grateful to work with the highly talented Tiara to bring our message to life through Astro Showcase's premier musical to an audience of customers, industry friends and media family."
Already well-known in the industry for 'Puteri Gunung Ledang The Musical', 'P. Ramlee: The Musical' and 'Ola Bola The Musical', acclaimed actress, producer and director Tiara not only directed the two-hour performance; but managed to kick off the show by rapping to the beat she jointly curated with Altimet.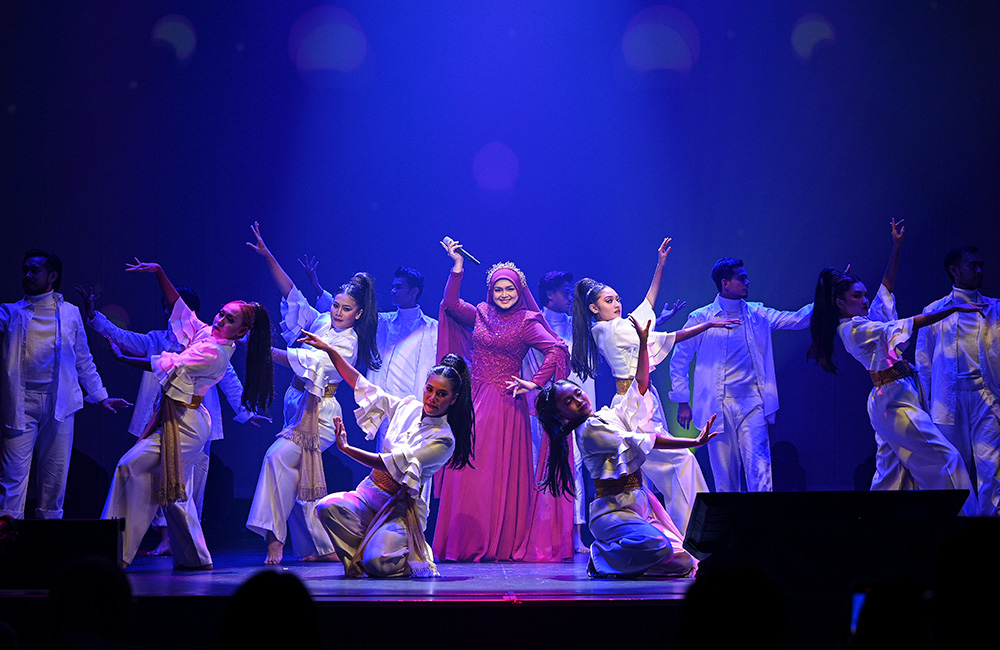 "As a reflection to the content that we have airing on our platform, Astro Showcase featured prominent names in the entertainment industry including popular singer Datuk Sri Siti Nurhaliza; Gegar Vaganza 8 alumni Suki Low; Big Stage 4 finalist Aisha Retno; and Big Stage and Gegar Vaganza host Elly Mazlein. The diversity of our content continued with Hun Haqeem and Erysha Emyra (Chinta Wrong Direction); Sherry Alhadad (Mega Spontan); Dr. J. Ram (Family Feud Malaysia Tamil version), as well as versatile actors of the 'Project High Council', Nadhir Nasar and Mierul Aiman; and Sri Pahang FC footballer Sergio Agüero, who personally represented the Malaysian League. Our commitment in providing the best international entertainment extended to the inclusion of popular actors like Joel Chan (Barrack O'Karma), Owen Cheung (Airport Strikers) as well as Bright Norraphat (The Giver) from TVB Magic as they were flown in specially to perform at the Astro Showcase," said Raqim Ahmad, Vice President, Malay Nusantara Business, Scripted and Entertainment Production.
Astro Showcase demonstrates a variety of entertainment and content genres offered on Astro platforms. The performance started with a sports segment, namely the 'Astro Luar Bisa' song that was specially composed for the night. It followed by the Entertainment, Kids, Comedy and Drama segments which covered Romance, Horror and Action genres. The final performance was anchored by Astro's specially composed 'Astro Semuanya Ada' song.
During the show, the audience had the opportunity to experience interesting scenes from 'High Council Project', 'Chinta Wrong Direction' and other content performed live by actors and dancers, backed by an incredible sound system and 180° screen display.