Sharp Electronics (Malaysia) Sdn Bhd (SHARP), the leading player in consumer electronics and home appliances recently unveiled its latest groundbreaking AQUOS XLED. Marking SHARP's 111th anniversary, the grand unveiling took place at the flagship Dolby Atmos Halls in TGV Cinemas, Pavilion Bukit Jalil. With its latest innovation, SHARP is dedicated to providing an unparalleled viewing and sound experience, bringing impossible encounters to life.
Having pioneered innovation for over 23 years, the AQUOS brand is renowned for its association with the finest Japanese quality and technology. The introduction of AQUOS XLED sets a new benchmark for the brand, propelling it to greater heights in the next era. Mr. Ting Yang Chung, Managing Director of SHARP, reiterated the company's commitment to delivering the highest quality and enhancement of the home entertainment lifestyle for consumers.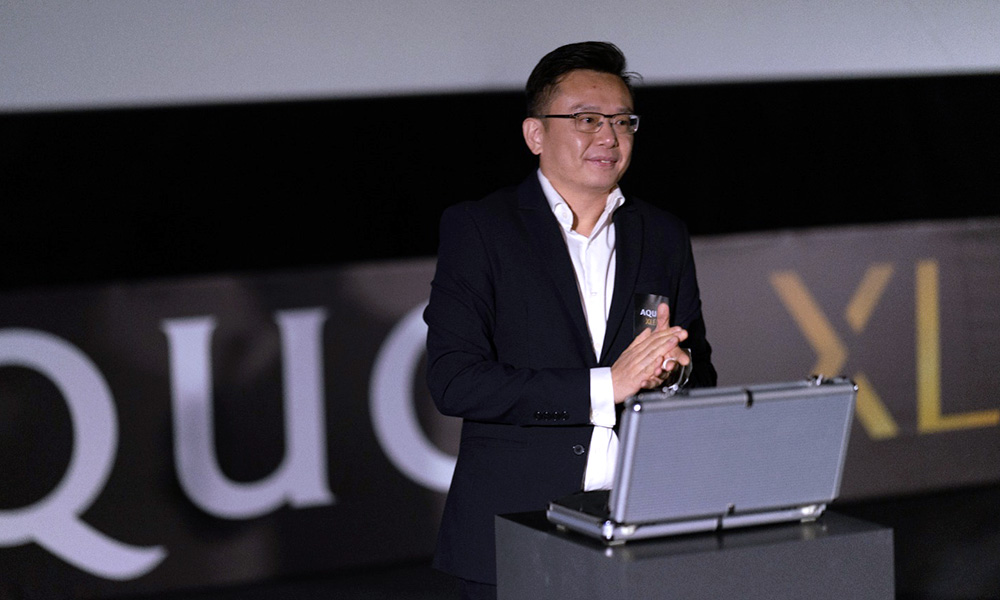 "AQUOS XLED is a truly inspiring product that combines Sharp's unwavering dedication to delivering the ideal picture and sound quality. We believe that true-to-life and vivid visual content are the key factors in defining an ideal TV. Thanks to Dolby Vision IQ, AQUOS XLED ensures true colour and brightness in any environment, overcoming industry challenges that seemed almost impossible. We are proud to say that this achievement is made possible through AQUOS XLED, " said Mr Ting.
Recognised as one of the never-before-seen innovative ideas and experimental concepts, the newly-launched SHARP AQUOS XLED has been honoured with the iF Design 2023 award in the Professional Concept discipline. Currently available in a 65-inch variant priced at RM 15,999, the AQUOS XLED 75-inch variant will hit the market in July 2023 at RM25,999.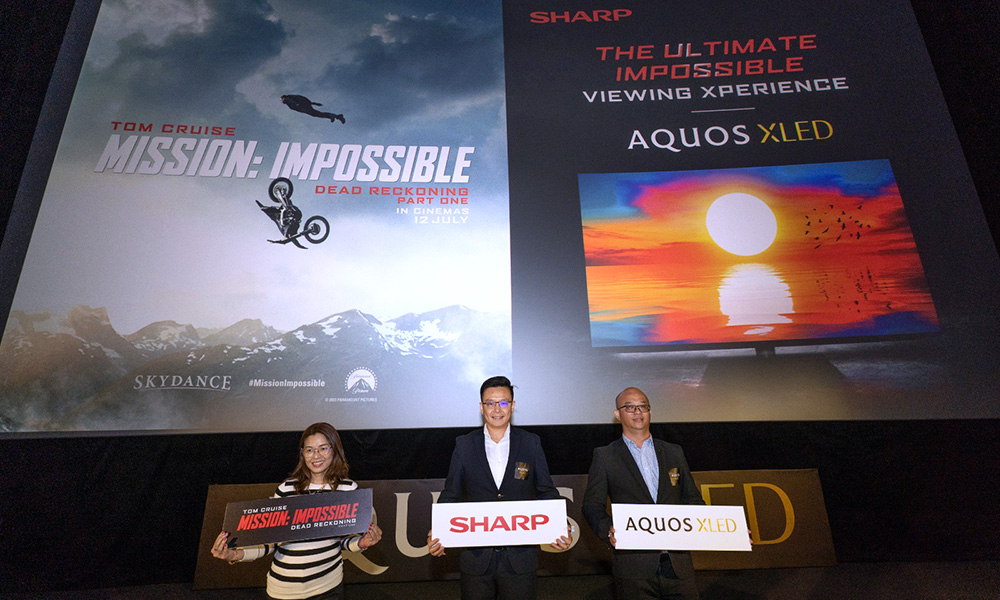 In celebration of the launch, SHARP will host an exciting online contest where lucky winners will have the opportunity to attend the exclusive premiere of MISSION: IMPOSSIBLE DEAD RECKONING PART ONE on 10 July 2023. These winners will be among the first to experience the thrilling action on the big screen!
But that's not all! Malaysians can now bring home the ultimate viewing experience at an unbeatable value through the "impossible" deals made possible by SHARP. Customers will stand a chance to win exciting prizes such as the SHARP AQUOS 65-inch 4K UHD Android TV and Dolby Atmos Sound Bar, along with complimentary gifts upon purchase. Massive discounts and promotions will be available from 19 June 2023 until 31 July 2023 across SHARP's official authorised dealers nationwide.
The AQUOS XLED focuses on four major features: Xtreme miniLED, Xtreme Brightness, Deep Chroma, and the ARSS+ Speaker Surround System.
Xtreme miniLED that powers the Aquos XLED with over 2,000 dimming zones – providing an unmatched viewing experience.
Xtreme Brightness with 88x backlight LEDs provides up to 6x peak brightness compared to conventional SHARP 4K models.
deep Chroma that provides more than 20% colour coverage area as compared to the current products that are available in the market – known as the highest colour representation in the history of AQUOS.
SHARP AQUOS XLED features 11 speakers surrounding the screen, powered by ARSS+ Speaker Surround System and supports 85-watt audio output – ensuring a premium audio experience.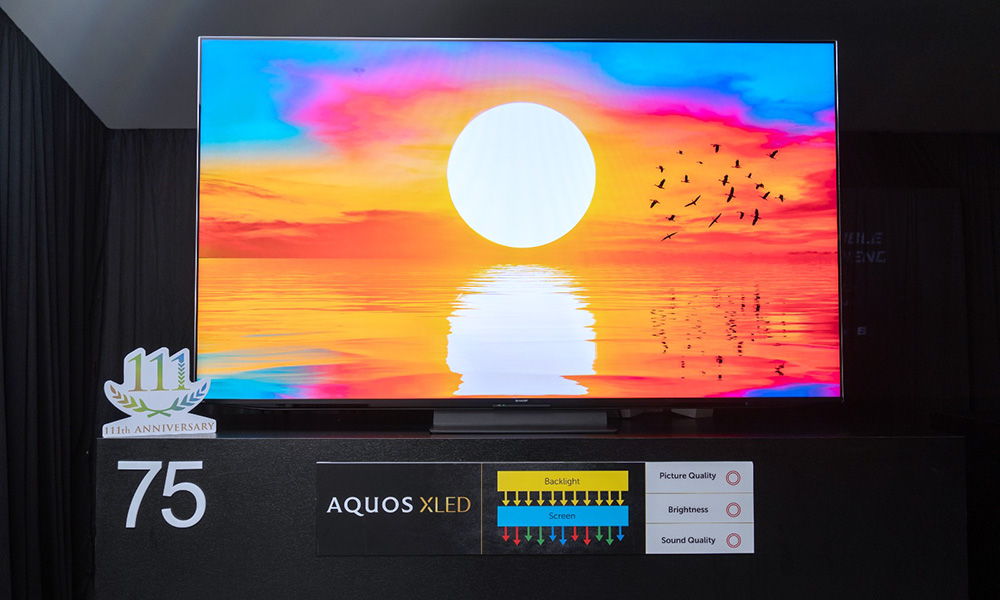 For more information about SHARP's latest updates or promotions, please visit its official website at (my.sharp), and follow its official Facebook page (@SharpMsia) or Instagram (@sharp.malaysia).