WiZ Lighting is a company that specializes in creating smart lighting solutions for homes and businesses. Founded as a startup brand in 2017, WiZ offers people connected lighting to enjoy life with more comfort and ease. WiZ joined Signify, world leader in lighting, in 2019, and continue to expand their ecosystem which comprises software solutions, cloud services and smart products.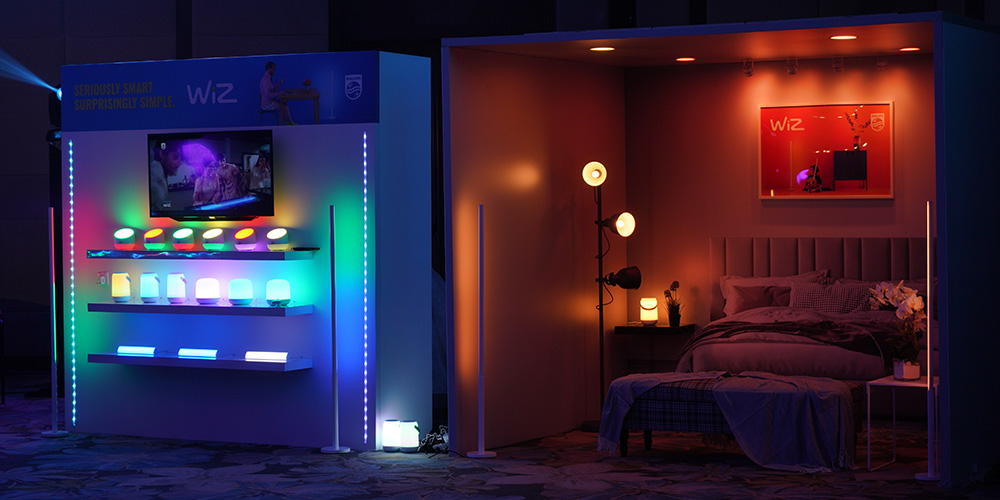 WiZ offers a range of products, including LED bulbs, light strips, and smart plugs, all of which can be controlled through their user-friendly app. WiZ Lighting's products are designed to be energy-efficient, long-lasting, and easy to install, making them a popular choice for anyone who wants to upgrade their home lighting. Additionally, WiZ Lighting's products are compatible with a variety of different voice assistants, including Amazon Alexa, Google Assistant, and Siri, making them easy to integrate into your smart home setup. In this review, we'll take a closer look at WiZ Lighting's products and see how they stack up against the competition.
At first glance, WiZ lighting products look like any other ordinary lighting device. Under the different shapes of lightbulbs are both Wi-Fi and Bluetooth wireless capabilities that enable smart lighting setups for your room. Through a Wi-Fi connection, WiZ connected lighting allows App WiZ, Voice Control, and SpaceSense to deliver easy-to-use smart lighting. With SpaceSense, WiZ lights can detect small deviations in a room and automatically turn the light on when you enter and off when no motion is detected anymore.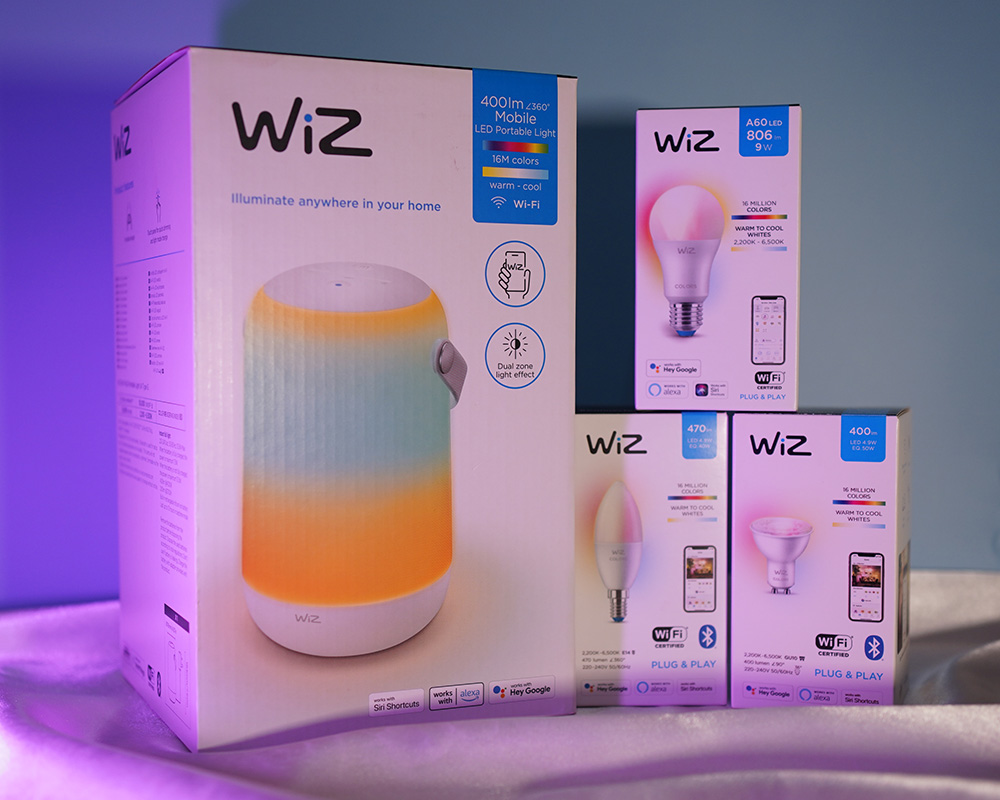 WiZ Lighting's commitment to energy efficiency is a standout feature of their products. Their LED bulbs are designed to consume significantly less energy compared to traditional incandescent bulbs, resulting in cost savings on electricity bills. With up to 16 million colours and a wide range of colour temperatures and dimming capabilities, WiZ Lighting allows users to customize the ambiance of their living spaces. Whether you prefer warm, cozy lighting for a relaxing evening or bright, cool lighting for a productive workspace, WiZ Lighting offers options to suit every preference.
One of the key advantages of WiZ Lighting is its seamless integration with popular voice assistants. By connecting your WiZ Lighting products to your preferred voice assistant, you can control the lights using simple voice commands. Whether you want to turn the lights on or off, adjust brightness levels, or even change the colour, the convenience and hands-free operation offered by voice control is truly remarkable. This integration also enables you to synchronize your lighting with other smart devices in your home, creating personalized lighting scenes for different moods or occasions.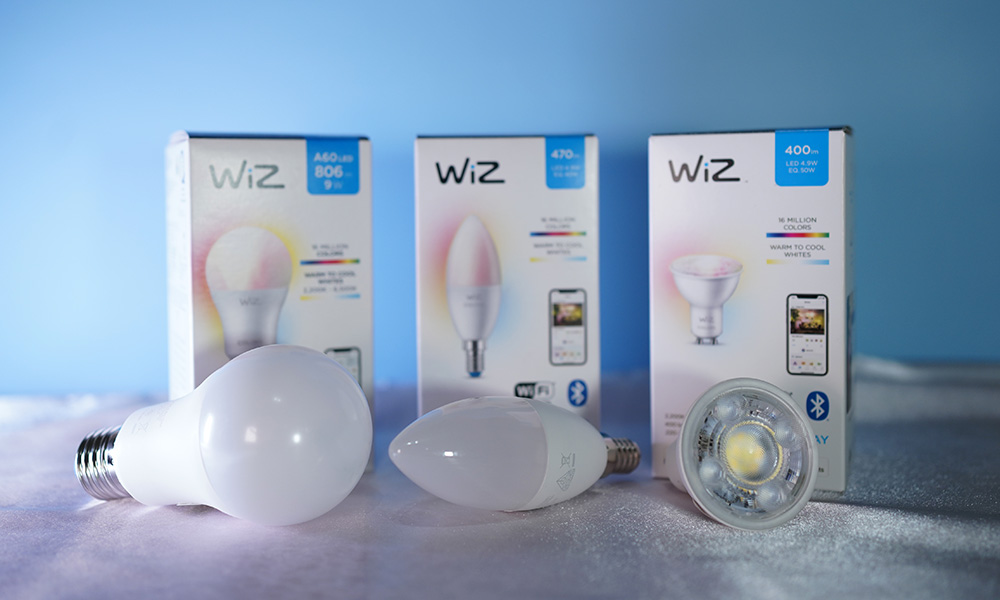 Installation and setup of WiZ Lighting products are designed to be user-friendly and hassle-free. The majority of their products simply require screwing in the LED bulbs or attaching the light strips, followed by connecting them to the WiZ Lighting app. The app itself provides a straightforward and intuitive interface, allowing users to easily configure settings, create schedules, and customize lighting presets. With just a few taps on your smartphone, you can effortlessly transform your lighting to match your desired atmosphere.
In terms of reliability and performance, WiZ Lighting products have garnered positive feedback from users. The bulbs and light strips offer consistent and vibrant lighting, with smooth dimming capabilities and accurate colour reproduction. The products are built to last, providing long-lasting illumination that can withstand the test of time. Additionally, WiZ Lighting regularly updates their app with new features and firmware updates, ensuring that users have access to the latest improvements and functionalities.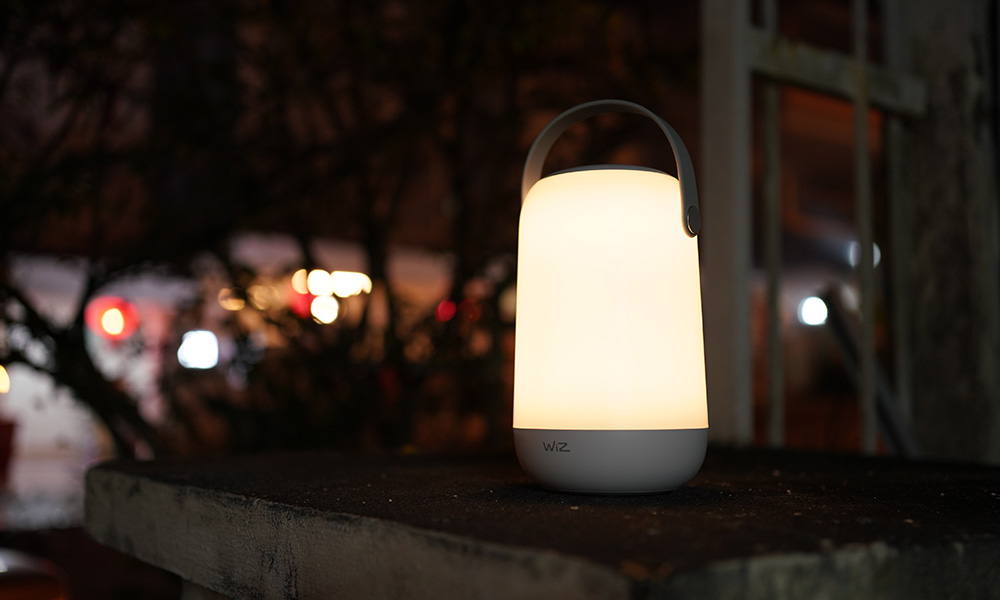 A special mention should be given to the WiZ Portable Light, which resembles the appearance of an old-fashioned oil lamp. It features full colour toning, touch panel control, and a unique dual zone light effect. The adjustment slider on the touch panel is seamless and highly responsive. The WiZ Portable Light is lightweight and easy to carry around. The actual item, however, feels too delicate and would benefit from a protective case for outdoor usage. Another advantage of WiZ Portable Light is their bright and adjustable illumination. They offer different brightness levels, so you can adjust the amount of light to suit your needs. This makes them useful for a variety of different scenarios, from reading in your tent to cooking a meal around the campfire. Not to mention the ability to change colours to create different ambience.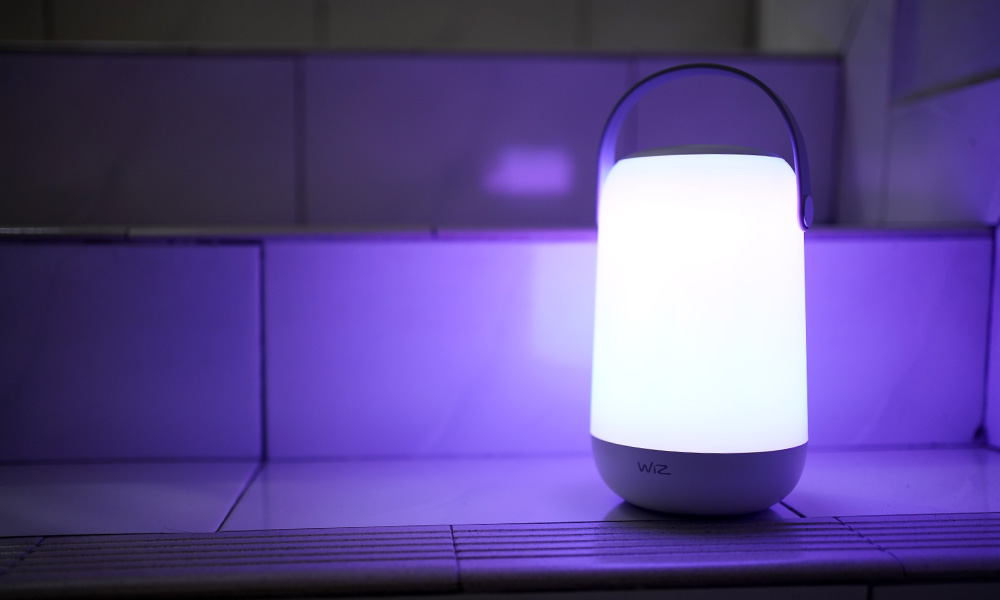 In conclusion, WiZ Lighting presents a compelling range of smart lighting products that combine energy efficiency, ease of use, and seamless integration with voice assistants. Their LED bulbs, light strips, and smart plugs offer versatile options for transforming your home lighting and creating personalized atmospheres. With a user-friendly app and reliable performance, WiZ Lighting proves to be a strong competitor in the smart lighting market. Whether you're looking to enhance your home's ambiance or increase energy efficiency, WiZ Lighting is definitely worth considering.