Huawei is excited to announce the upcoming launch of its highly anticipated nova 11 Series along with the HUAWEI Watch 4 Series and an impressive line-up of smart office devices in Malaysia. Building on the success of their recent regional launch in China, Huawei is set to captivate consumers with a range of cutting-edge products that push the boundaries of technology, style and working environment.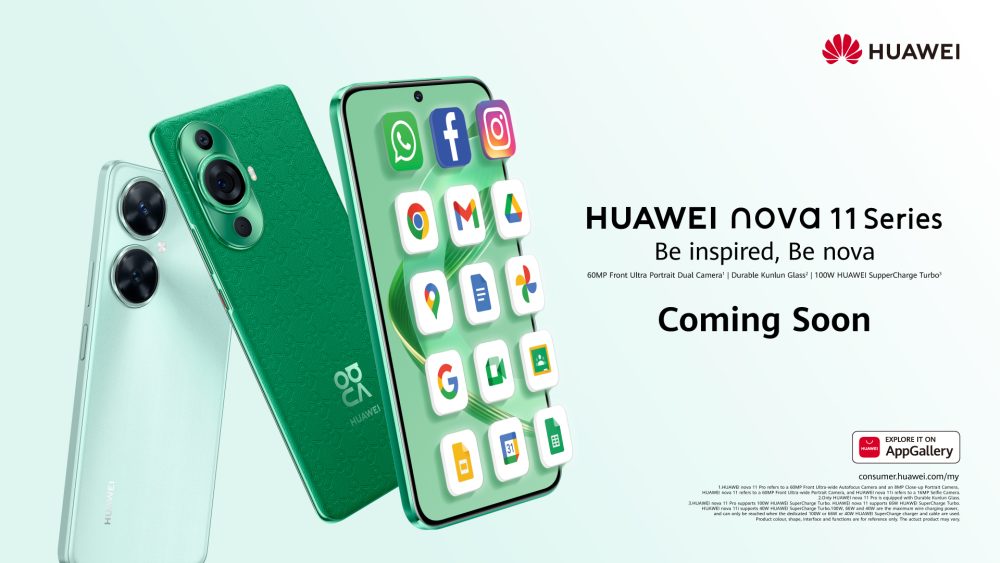 HUAWEI nova 11 Series: Stunning Design, Stunning Selfie
The nova 11 Series introduces upgraded imaging technologies, delivering an extraordinary portrait-taking experience suitable for all kinds of photos. With the innovative XD Portrait feature, every detail of the portrait is perfectly brought to life, capturing richer details and authentic colours even in low-light environments.
With this latest integration, HUAWEI users can now easily access and utilize popular Google apps, including Gmail, Google Maps, YouTube, and more, directly from the HUAWEI AppGallery. This integration empowers users to seamlessly connect with their favorite Google services, enabling enhanced productivity, communication, and entertainment experiences on their HUAWEI devices.
On top of that, howcasing a fusion of youthfulness and personality, while also setting new standards in phone fashion, the nova 11 Pro's Green and Black models introduce the revolutionary nova Monogram Vegan Leather Design, meticulously crafted to provide a soothing touch and feel while maintaining high drop and wear resistance. Additionally, the incorporation of Kunlun Glass further enhances the robustness of the device, making the nova 11 Series more durable and reliable than ever before.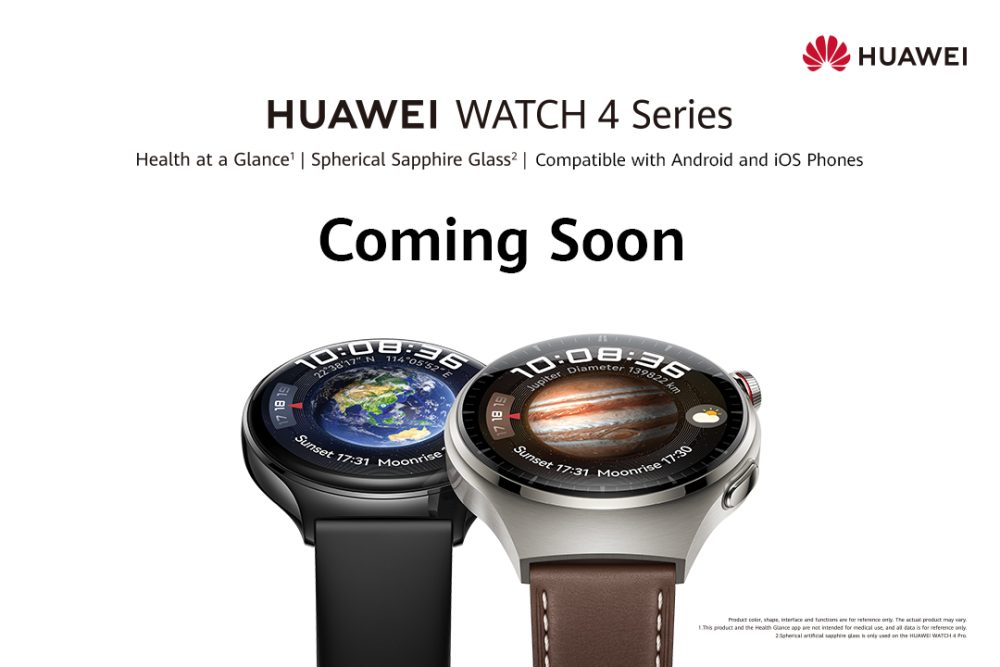 HUAWEI Watch 4 Series: Wear the Future on Your Wrist
A perfect pair to the nova 11 Series is the highly anticipated HUAWEI Watch 4 Series which will also be launched in Malaysia. These flagship smartwatches redefine the boundaries of style and health management. Boasting a premium futuristic aesthetic design, the watches feature aerospace-grade titanium cases for a luxurious feel and industry-leading Spherical Sapphire Glass for added elegance and durability. The unique themed watch faces inspired by the moon and six unique planets add a touch of creativity to the series. With a range of customisable straps, including titanium and leather options, the HUAWEI Watch 4 Series offers a truly elevated user experience.

Expanding the Smart Office Line-up
In addition to the nova 11 Series and Watch 4 Series, Huawei is set to unveil an array of new smart office devices, including the latest HUAWEI MateBook D14 2023, HUAWEI MateBook 16s, HUAWEI MatePad Air and HUAWEI MatePad 11.5". These devices combine cutting-edge technology with sleek design, providing users with powerful tools to enhance productivity and connectivity in the modern workplace.
Anticipation is running high as Huawei prepares to introduce its latest line-up of products featuring exceptional photography capabilities, stunning design and innovative technologies in Malaysia on 6July 2023. Stay tuned to Huawei Official Website, Facebook or Instagram for more updates about the official launch event.