Acer Malaysia today also unveiled two impressive additions to their workstation and server lineup, the Altos P130 F9 Workstation and Altos BrainSphere™ R360 F5. These devices are specifically designed to meet the dynamic needs of modern applications and data centers, ensuring exceptional performance, expandability, and reliability. Professionals and enterprises can perform resource-intensive jobs with ease thanks to the robust specifications and advanced features of these devices.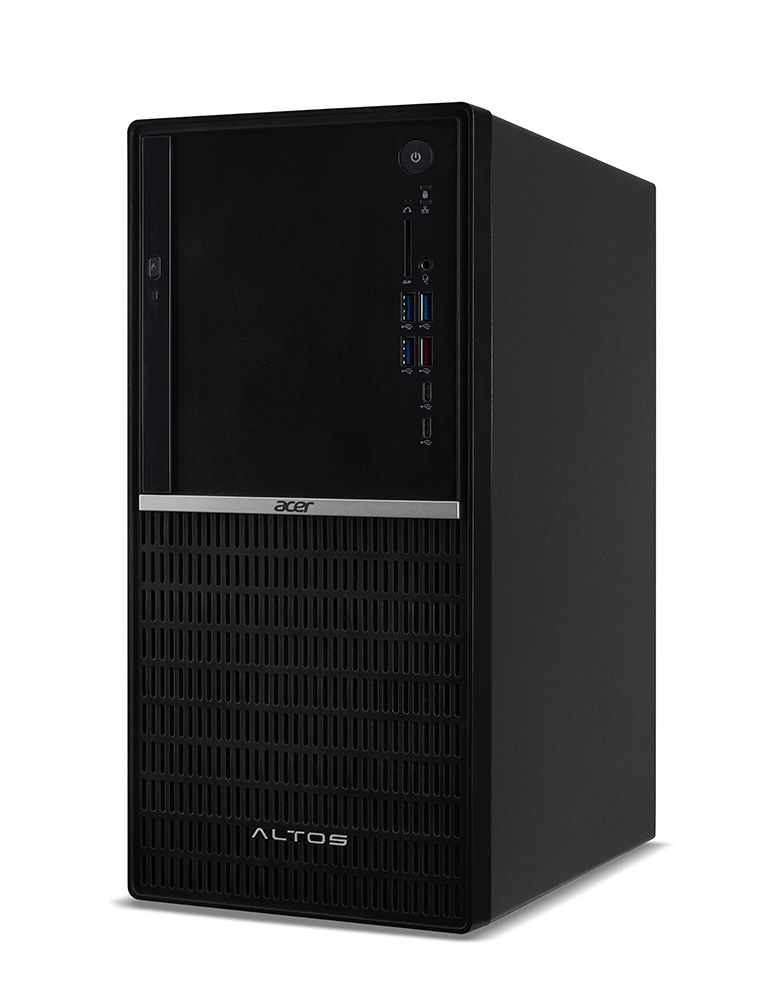 Altos P130 F9: Uncompromising Performance and Easy Maintenance
The Altos P130 F9 is a high-performance workstation that is designed to meet the requirements of heavy workloads and provides the flexibility to customise and grow the systems to meet future needs while retaining a high level of reliability.
Powered by the latest 13th Gen Intel® Core™ processor with support for DDR5 ECC memory, it offers extreme computing power to handle the even toughest workflow with great efficiency. Its Intel vPro® platform combines enterprise-grade performance with enhanced security features on a hardware level, remote management capabilities, and higher stability.
The Altos P130 F9 supports a diverse range of the latest NVIDIA® graphics cards, providing the best graphics computing performance. Users can pair it with NVIDIA® Quadro RTX professional grade graphics cards to enable real-time ray tracing and artificial intelligence acceleration.
In addition, the Altos P130 F9 has multiple PCIe Gen4 expansion slots and dual PCIe Gen4 M.2 NVMe SSD slots to provide flexible and high-speed expansion options. It comes in 2 size options with a unique chassis design that allows users to easily replace or update internal components, thereby significantly reducing maintenance time and costs.

Altos BrainSphere™ R360 F5: Meet Needs of Modern Data Centers
The Altos BrainSphere™ R360 F5 is a high value investment for businesses seeking a powerful and versatile server solution.
With a compact 1U system design (i.e. the size is 1 bay in a standard server rack), the Altos BrainSphere™ R360 F5 is a robust two-socket server that supports dual CPUs to meet the needs of modern data centers. This dynamic and balanced server offers exceptional performance and versatility, making it ideal for a wide range of applications such as big data analytics or for virtualization purposes in cloud infrastructure.
Powered by 3rd Gen Intel® Xeon® Scalable processors, with 40 cores and 8 channels of memory per socket, a configuration optimised for demanding workloads ensure that resource-intensive operations are executed smoothly. It strikes the perfect balance of threads/cores, memory, and raw IO, to deliver most optimized performance and support most demanding workloads.
The Altos BrainSphere™ R360 F5 boasts thermal design power (TDP) of up to 270W and 8 channels of memory. Together with the capacity to hold up to 32 of DIMM sticks, 3 PCIe devices, and up to 12 2.5" storage drives, the specifications make it an appealing solution for organisations looking for greater performance and scalability.
With the growing importance of AI development, the Altos BrainSphere™ AI Development Platform API service agent integrates system, GPU and AI Deep Learning container management to fast build and deploy AI development environments. The Altos GPU dedicated servers can be equipped with one or more dedicated graphics processing units (GPUs) that are specifically designed to handle complex mathematical and graphical computations.
Acer Malaysia has established a great reputation of providing excellent ISO9001 certified aftersales service nationwide since 2003. Meanwhile, the ISO 27001 certification attests to Acer's adherence to information security best practices to minimize risk of data breach and business continuity.
Recognizing the need for robust performance and high-availability, Acer Malaysia offers an additional 1-year warranty extension, bringing a total of 4 years on-site service and warranty for customers who purchase Altos devices from now until 30 September 2023.
For more information, please visit Acer Malaysia's Facebook @AcerMalaysia or call Acer's Product Infoline at 1800-88-1288 (9am – 6pm, Mondays to Fridays), or email [email protected].