The government will adapt via the National Automotive Policy, in promoting a business-friendly ecosystem, promote more strategic investments, both for foreign investors and also Malaysian enterprises.
Minister of Investment, Trade and Industry, YB Senator Tengku Datuk Seri Utama Zafrul Tengku Abdul Aziz said that our National Automotive Policy ("NAP2020'") places a strong emphasis on is developing new mobility solutions that are more efficient, sustainable and customer centric. This includes the promotion of Energy Efficient Vehicle (EEV) plus connected and autonomous vehicles or Next Generation Vehicles (NxGV), electric vehicles (EV) and other forms of alternative propulsion.
The Minister also emphasized that to achieve Malaysia's net-zero carbon emissions by 2050 as outlined in the Twelfth Malaysia Plan (12MP), we carry an even bigger responsibility to ensure all our activities – especially transportation, is sustainable and greener – while speaking to industry players and the media at the Soft Launch of Malaysia Autoshow 2023 ("MAS2023"), due to be open to the public from 4th to 7th May 2023 at MAEPS Serdang.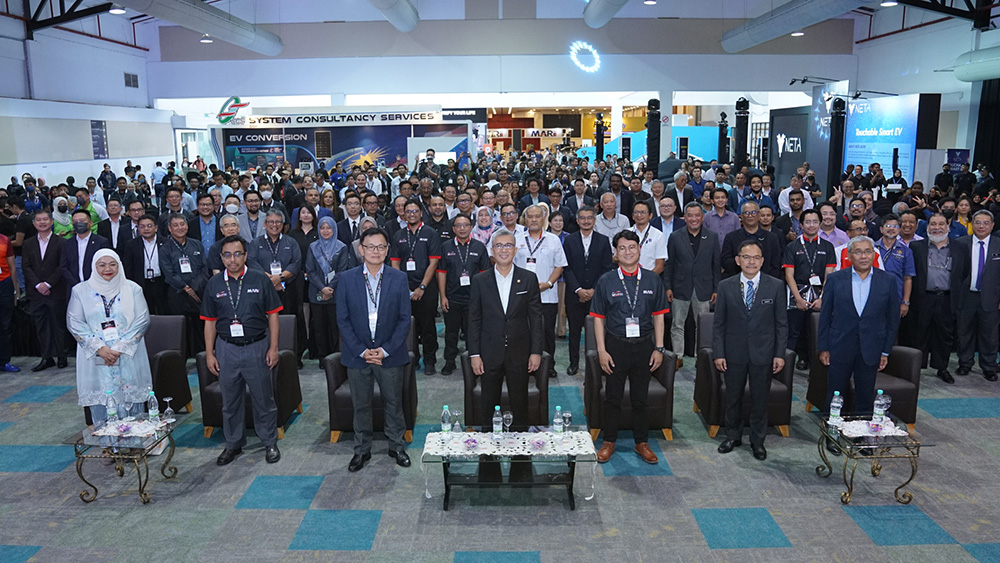 MAS2023, is expected to attract over 150,000 visitors and a total of 90 exhibitors showcasing more than 80 brands will fill the 5 main exhibition halls of MAEPS this year, showcasing the latest vehicles on the market, there will be increased focus on electrification through sub-events created to bring more EV models on display, as well as relevant technologies and discussions on the EV ecosystem in Malaysia.
YB Tengku Zafrul further explained that it is evident that the elements of Environment, Social and Governance (ESG) have to be incorporated into businesses of all spectrum as a growing imperative that can drive a long-term value creation, encourage sustainable business practices and attract more viable investors.
"We know for sure that with electrification, vehicle components will be simpler in assembly, but more sophisticated in design and development. In order to ensure competitiveness in this evolving landscape, it is crucial for small and medium-sized enterprises (SMEs) and vendors to have the necessary support. ", said Tengku Zafrul in addressing the short- and medium-term goals in vendor development in Malaysia.
"This support can come in various forms, including access to technological expertise, research and development resources. Hence, to remain competitive, it is important for SMEs and vendors to stay updated with the latest advancements and best practices in EV component design and manufacturing", he added.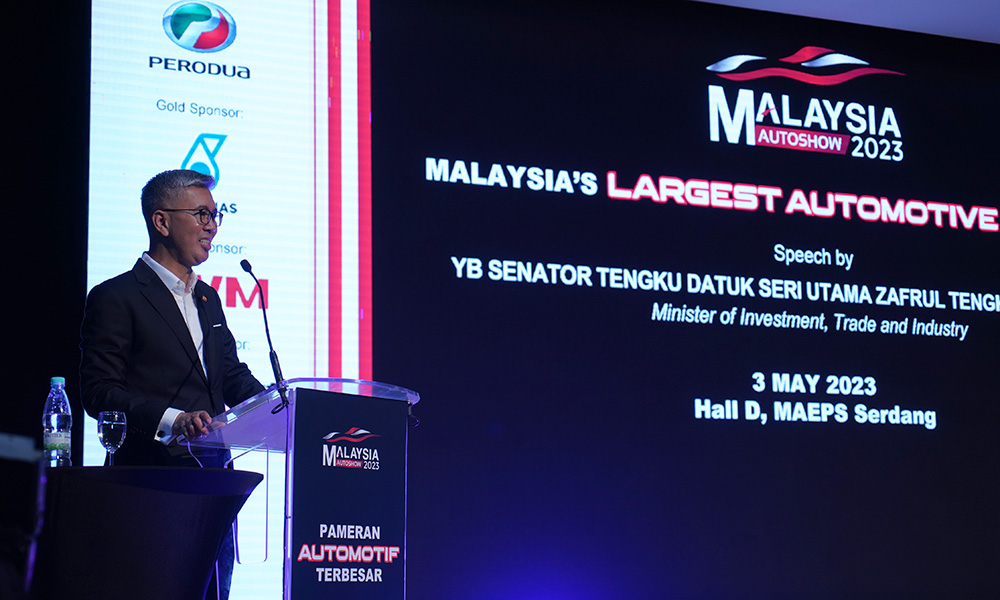 During the soft launch, Tengku Zafrul expressed his support for the Malaysia Autoshow, which is an important event on the automotive calendar, to educate and generate awareness on new technologies, safety features and lifestyle changes that may affect the way we move in the future.
He also announced that Perodua will be announcing the most affordable car price for one model in Malaysia very soon which is also an EEV compliant. In addition to that, visitors can enjoy the lowest interest rates offered by our participating banks, CIMB and AmBank if you wish to buy a car during this Malaysia Autoshow 2023.
For more information on Malaysia Autoshow 2023, visit www.autoshow.my.