Xiaomi today unveiled its latest flagship smartphone lineup – Xiaomi 13 Series – for Malaysia today. Through in-depth product collaborations between Xiaomi and Leica, as part of the Strategic Partnership in Imaging Technology, Xiaomi 13 and Xiaomi 13 Pro aim to offer a brand-new smartphone photography experience to its international users. The high-anticipated dual flagship models are proudly co-engineered with Leica and offer Leica professional optical lenses, as well as a host of advanced computational and software capabilities to complete an authentic Leica experience. Other premium features include the latest Snapdragon® 8 Gen 2 and Xiaomi's own Surge battery management system, ensuring powerful performances on all fronts.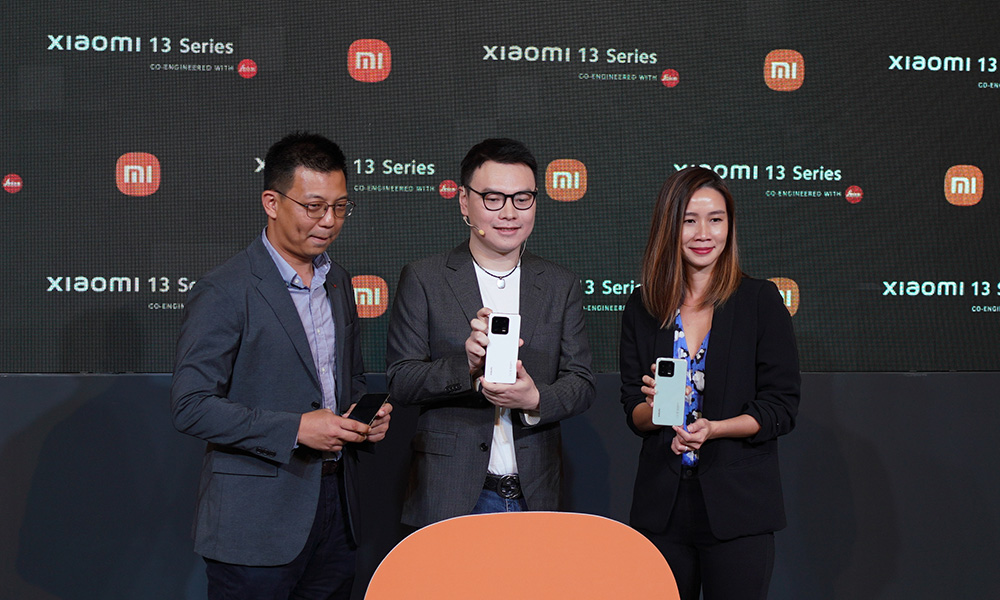 "Xiaomi 13 and Xiaomi 13 Pro offer a truly different and unique premium smartphone experience. Our latest premium flagship series is a real game-changer for the mobile photography world. The new camera system by Xiaomi co-engineered with Leica has truly elevated the photography experience to our users. We can't wait to see what our Malaysian fans and users capture with them," Nicolas Shi, Country Manager for Xiaomi Malaysia and Singapore.
"The Snapdragon® 8 Gen 2 Mobile Platform is intelligently engineered with groundbreaking AI across the board to enable truly extraordinary experiences. This AI marvel embedded within the Xiaomi 13 series delivers accelerated performance, unparalleled connectivity, champion-level gameplay, ingenious capture, and more. Working in tandem with Xiaomi and Leica, the Snapdragon 8 Gen 2 features the industry's very first Cognitive ISP enabling both pro-level photography and videography, as well as real-time photo and video optimizations. With unstoppable intelligence enhancing this platform across the board, Snapdragon 8 Gen 2 is at the heart of your extraordinary experiences," ST Liew, Vice President, Qualcomm Taiwan and SEA.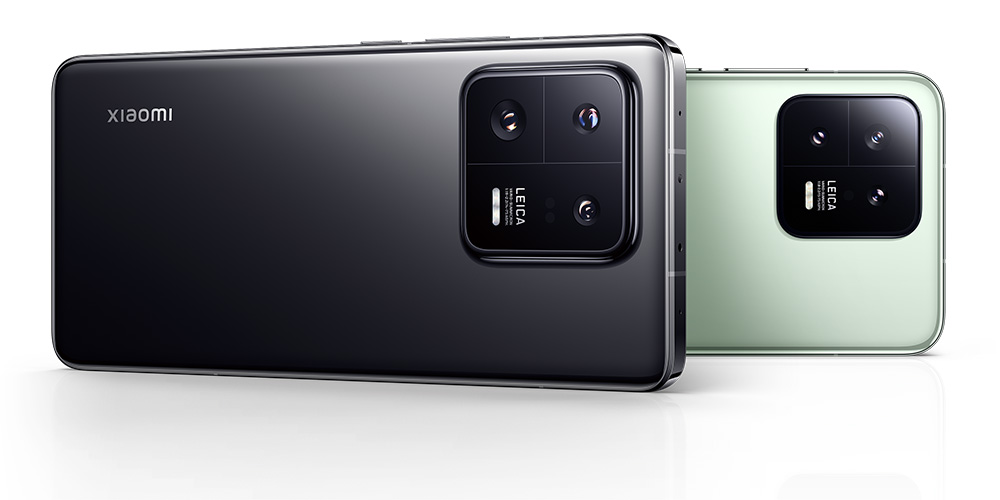 Master-level photography with Leica co-engineered camera system
Every aspect of Xiaomi 13 and Xiaomi 13 Pro's camera system, from hardware and image quality to UI/UX design, has been created in collaboration with Leica to deliver a pro-grade smartphone photography experience. Both smartphones are kitted with a triple camera setup featuring Leica optical lenses.
The Leica Vario-Summicron 1:19-2.2/14-75 ASPH camera system on Xiaomi 13 Pro covers focal lengths from 14mm to 75mm, and consists of a 23mm wide-angle main camera with an ultra-large 1-inch IMX989 sensor, a 75mm floating telephoto camera, as well as a 14mm ultra-wide angle camera. First seen on Xiaomi 12S Ultra, the IMX989 sensor is the largest sensor ever incorporated into a smartphone. With high dynamic range, superb light-capturing capabilities and fast responses, the large sensor ensures colorful images with distinct contrast and defined textures that reveal every fine detail. By adopting a DSLR-level internal focusing technology, the smartphone's new 75mm telephoto lens utilizes a floating lens design to achieve a focal range from 10cm to infinity – perfect for framing stunning portraits and beautiful close-ups.
Meanwhile, Xiaomi 13 has an optical zoom range of 0.6x to 3.2x, and also features a 75mm telephoto lens.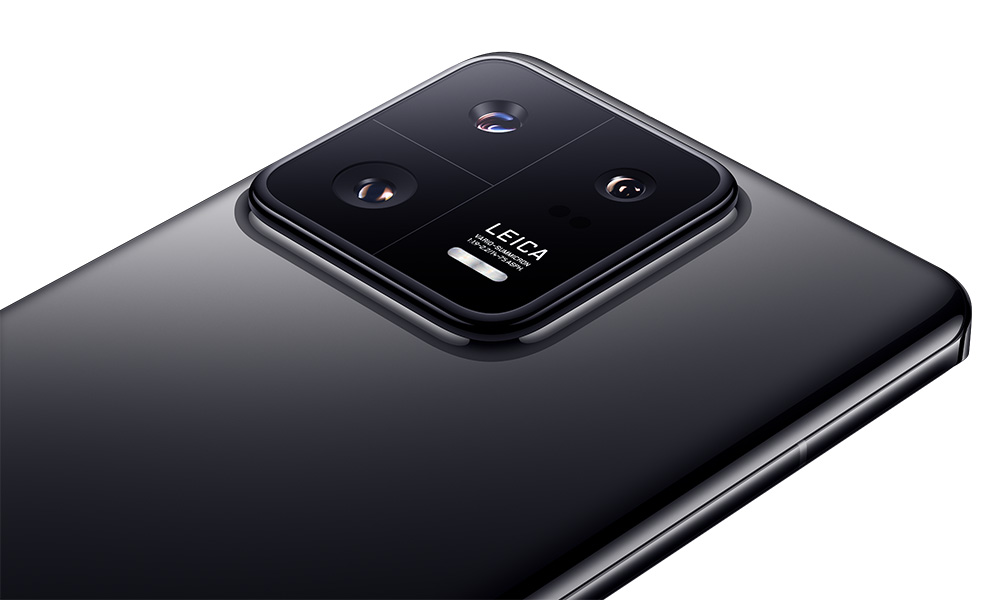 Xiaomi 13 and Xiaomi 13 Pro offer a wide range of detailed camera setting options to thrill both shutterbugs and professional photographers. The master-lens system, a software feature, provides great focal length and depth of field for capturing perfect portraits. Users can also select two distinct photographic styles – Leica Authentic Look and Leica Vibrant Look, offering aesthetic possibilities with images maintaining accuracy and offering moderate saturation. With an appealing and easy-to-use UI, more fun features include Leica Filters, Leica watermark, and the Leica classic shutter sound.
With Xiaomi Imaging Engine, Xiaomi 13 Pro and Xiaomi 13 feature the strongest computational photography capabilities among all Xiaomi flagships. Not only its photo-capturing speeds are enhanced, but also allowing the devices to automatically focus on certain subjects in motion with Xiaomi ProFocus, further elevating the overall camera experience.
Offering great image optimization, both smartphones allow manual adjustment of shooting parameters in pro-mode. Xiaomi 13 Pro supports 10-Bit RAW DNG Camera and Color Profiles created by Adobe, leaving professionals greater post-editing room on Adobe Photoshop and Adobe Lightroom.
Xiaomi 13 and Xiaomi 13 Pro also excel at shooting video. An exceptional tool for pro-level videographers, both devices allow users to "Create in Dolby Vision®" with vivid colors, sharp contrast ratios and rich details, capture 4K Ultra Night Videos, and offer HyperOIS video stabilization for capturing in exceptional video quality.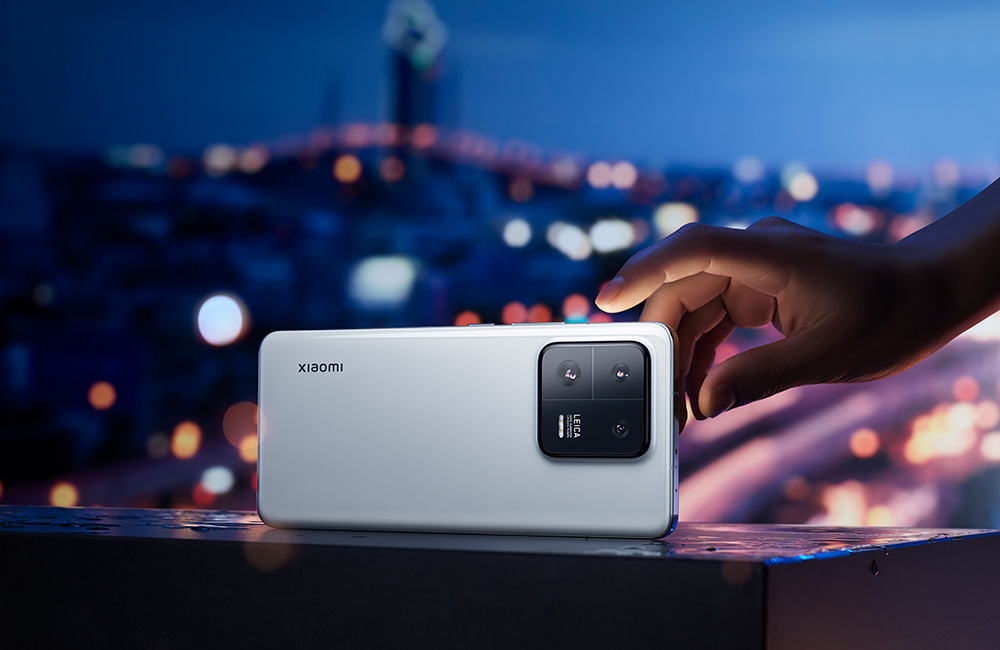 Dazzling speed + performance with Snapdragon®️ 8 Gen 2 and reliability + power with Xiaomi Surge
Xiaomi 13 and Xiaomi 13 Pro are both powered by the leading Snapdragon®️ 8 Gen 2 mobile platform, with enhanced graphics processing through a GPU performance and power efficiency improvement of 42% and 49% respectively compared to the previous generation, while CPU performance and power efficiency is improved by 37% and 47% respectively. This powerful performance guarantees ease and speed when handling tasks like computational photography, real-time AI and gaming, while prolonging the daily battery life.
The devices also offer Wi-Fi 7 support with the Qualcomm® FastConnectTM 7800 Mobile Connectivity System. Xiaomi 13 Pro's featured High Band Simultaneous (HBS) Multi-Link technology allows for multiple and simultaneous 5GHz and 6GHz connections, and is capable of realizing ultra-high speeds of up to 5.8 Gbps, along with reduced latency and great network capability. Xiaomi 13, on the other hand, features Dual Band Simultaneous (DBS) Multi-Link operation, and is capable of realizing network speeds of up to 3.6Gbps.
Xiaomi 13 and Xiaomi 13 Pro are equipped with Xiaomi Surge battery management system that utilizes Xiaomi's self-developed Surge charging chip for a longer service life and upgraded experience. Equipped with a 4,500mAh battery, with the highest energy density under the same power, Xiaomi 13 will easily last through the day. It also supports 67W wired turbo charging and 50W wireless turbo charging. Meanwhile, Xiaomi 13 Pro boasts an even larger 4,820mAh battery with 120W HyperCharge, capable of charging to 100% in just 19 minutes.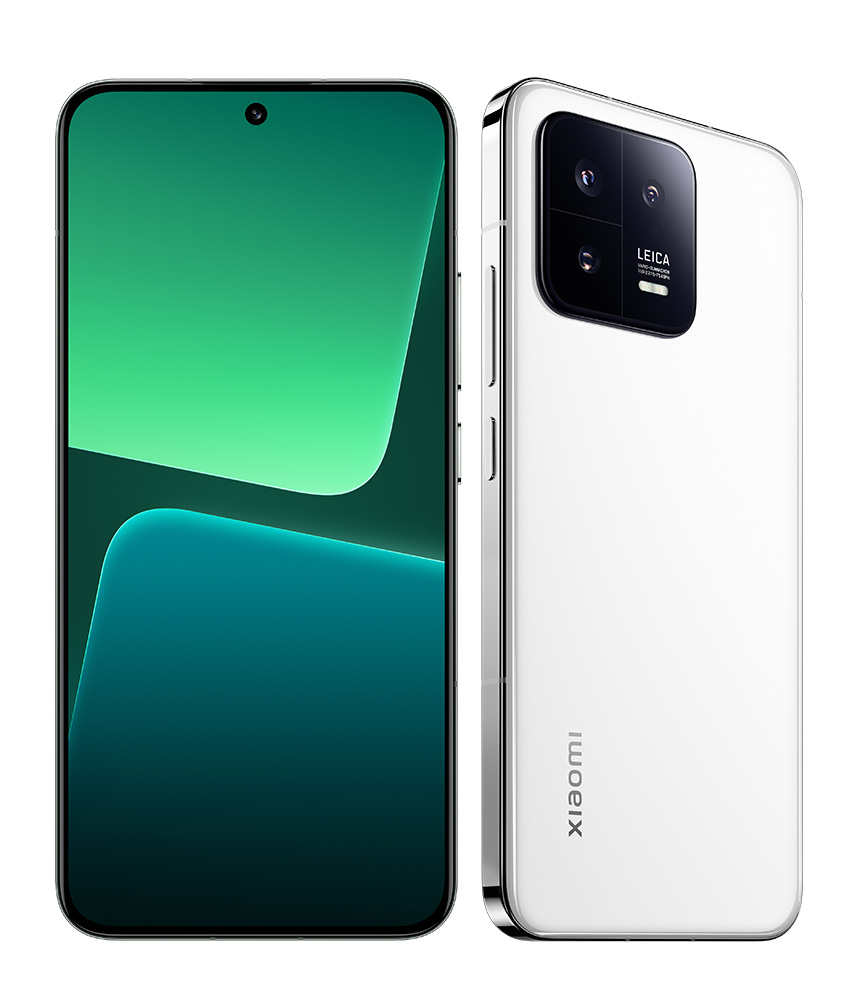 Premium flagship flaunting a minimalistic design and best-in-class display
Both Xiaomi 13 and Xiaomi 13 Pro feature an all-new minimalistic design language highlighting their powerful technological capabilities.
Available in classic and captivating colors, Black, White and Flora Green, Xiaomi 13 adopts a stylish flat screen design with flat-edges and a 2.5D curved back design. Both attractive and comfortable to hold, Xiaomi 13 features an incredible screen-to-body ratio of 93.3% and 1.61mm ultra-thin bezels and chin, which delivers an incredible viewing experience especially for a device this size. Equipped with a large 6.36″ FHD+ AMOLED display, Xiaomi 13 ensures content is displayed in top-notch color accuracy and brightness with the E6 AMOLED material at lower power consumption.
Xiaomi 13 Pro, on the other hand, features a 3D-curved ceramic body for a uniform look that transitions smoothly especially into the camera mode. It comes in two colors, Ceramic White and Ceramic Black and is also pleasant to hold. Sporting a 120Hz WQHD+ AMOLED display, this larger 6.73″ screen is a true marvel. Thanks to the same E6 material, it is capable of achieving 1,200 nits full-screen brightness and 1,900 nits peak brightness, as well as displaying accurate colors with its TrueColor display. With Dolby Vision®, HDR10+, HDR10, HLG, as well as Dolby Atmos® support, the device delivers a truly immersive audiovisual experience.
Both devices offer IP68 dust and water resistance, ensuring optimal protection and peace of mind.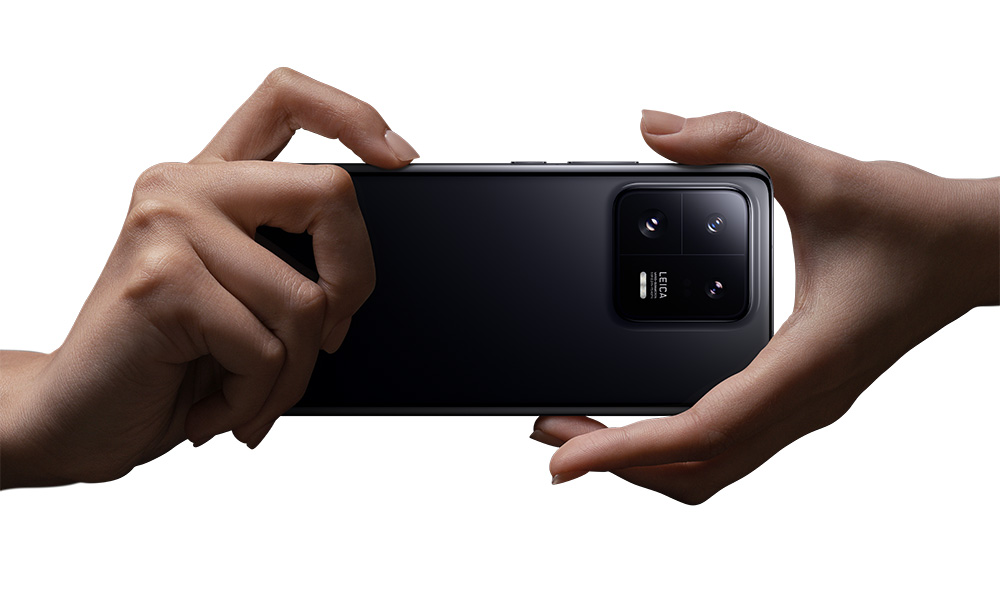 Premium services to match
Notably, Xiaomi 13 Pro and Xiaomi 13 will offer 3 generations of Android system updates, along with 5 years of security patch updates. Users of the two devices are also entitled to experience 6 months of free trial for both Google One cloud storage of up to 2TB, which brings expanded storage space for memories taken with the pro-grade camera system, and up to 6 months of YouTube Premium with ad-free access to YouTube and YouTube Music app. Furthermore, thanks to Android's digital car key feature support, Xiaomi 13 Pro and Xiaomi 13 will let users share their digital car keys with loved ones to unlock, lock, and start their cars.
In addition, both Xiaomi 13 Pro and Xiaomi 13 users will get 1 out-of-warranty repair without labor cost within the first 12 months after purchase. To further improve the overall after-sales experience, Xiaomi now offers International Warranty Service in over 40 markets worldwide. Users of Xiaomi 13 Pro smartphones that meet the device's warranty conditions can enjoy the warranty service globally at any designated Xiaomi authorized service provider. Visit mi.com for more details.

Pricing and Availability
Xiaomi 13 Series is available for sale in Malaysia starting March 8 via Authorized Xiaomi stores, official Xiaomi retailers and online at official stores on Lazada and Shopee.
Xiaomi 13 will be available in three colors – Black, White and Flora Green – with one storage variant of 12GB+256GB.
Whereas Xiaomi 13 Pro comes in two colors – Ceramic Black, Ceramic White – and two storage variants, 12GB+256GB and a limited edition package for the 12GB+512GB storage variant.
Pre-order for Xiaomi 13 Series starts from February 27 until March 7. Those interested can pre-order in the link here.
For a limited time, with every purchase of Xiaomi 13 and Xiaomi 13 Pro, buyers can enjoy exclusive pre-order:
Product
Price
E-commerce Pre-order Deals (Feb 27 – Mar 7)
Xiaomi Store Pre-order Deals (Feb 27 – Mar 7)
Open sales Deals (Mar 8 onwards)
Xiaomi 13 (12GB+256GB)
RM3,499
RM699 off e-voucher Lazada | Shopee
FREE Xiaomi TV P1 43" (worth RM 1,799)
FREE Redmi Buds 4 (worth RM 239)
Xiaomi 13 Pro (12GB+256GB)
RM 4,599
RM799 off e-voucher Lazada | Shopee
FREE Free Xiaomi TV A2 58" (worth RM 2,799)
FREE Redmi Buds 4 (worth RM 239)
Xiaomi 13 Pro (12GB+512GB)
Limited Edition Package RM 5,999
–
FREE Xiaomi Watch S1 Pro, Xiaomi Buds 4 Pro, Xiaomi 33W PowerBank 10,000mAh Pocket Edition Pro (total worth of RM 7,469)