With the introduction of numerous flagship models, the smartphone business is thriving as 2023 gets underway. The market leaders are keen to present their first-quarter product. OnePlus is no exception, and they didn't hold back when announcing their most recent flagship model, the OnePlus 11 5G, which boasts the best features and capabilities.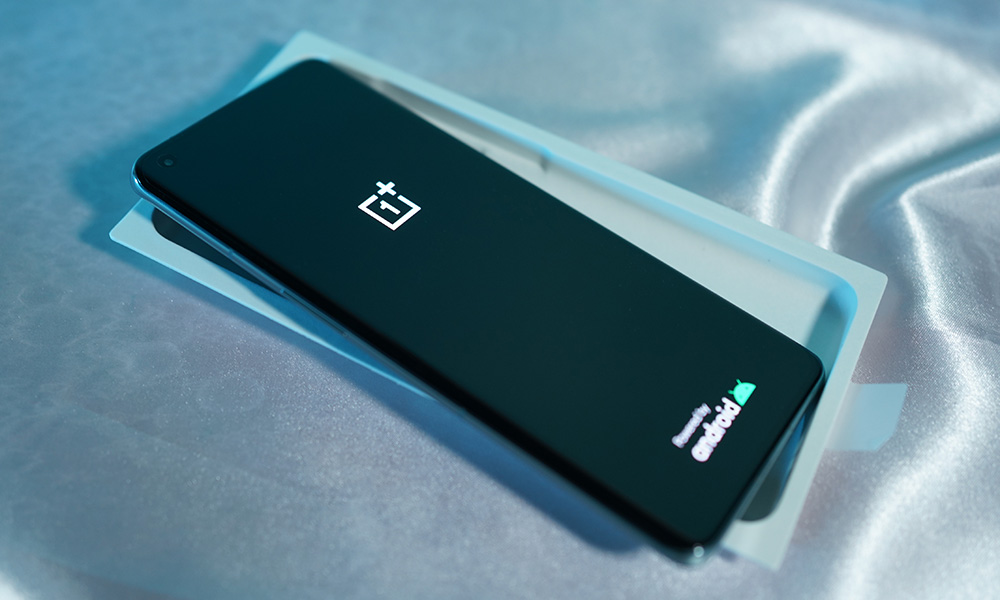 Design
The OnePlus 11 5G features a one-piece unibody design, just like its predecessor. The curving body is 163.1 mm x 74.1 mm in size, and it is only 8.53 mm slim. A smoother and better grip was created by the combination of the narrower width and curved edge. Those with tiny palms will definitely appreciate this design.
Laying on top of this flagship smartphone is the gorgeous 6.7" QHD+ Super Fluid AMOLED with LTPO 3.0 screen. By tailoring the screen to the required refresh rate, touch response, and accuracy, LTPO 3.0 is able to deliver the finest experiences for specific usage. With Dolby Vision support, you can enjoy any high-definition content on this display. The magnificent display's 1-120 Hz Dynamic Refresh Rate makes it enjoyable to slide and navigate in addition to being beautiful to look at. The 1Hz Always-on-Display on the OnePlus 11 5G is the most effective AOD on any smartphone and uses 30% less power. Each of these fantastic features is safeguarded by the Corning Gorilla Glass Victus.
OnePlus 11 5G also features the Dual "Reality" Speakers to complement the great display. The OnePlus 11 5G's audio experience is further improved by Dolby Atmos support, which raises the user experience to a new level whether you're using headphones or speakers.
The smartphone's triple Hasselblad cameras are located on the back. The curved unibody design accommodates the cameras with ideal fit. They subtly match the body shape to create a sophisticated-looking device.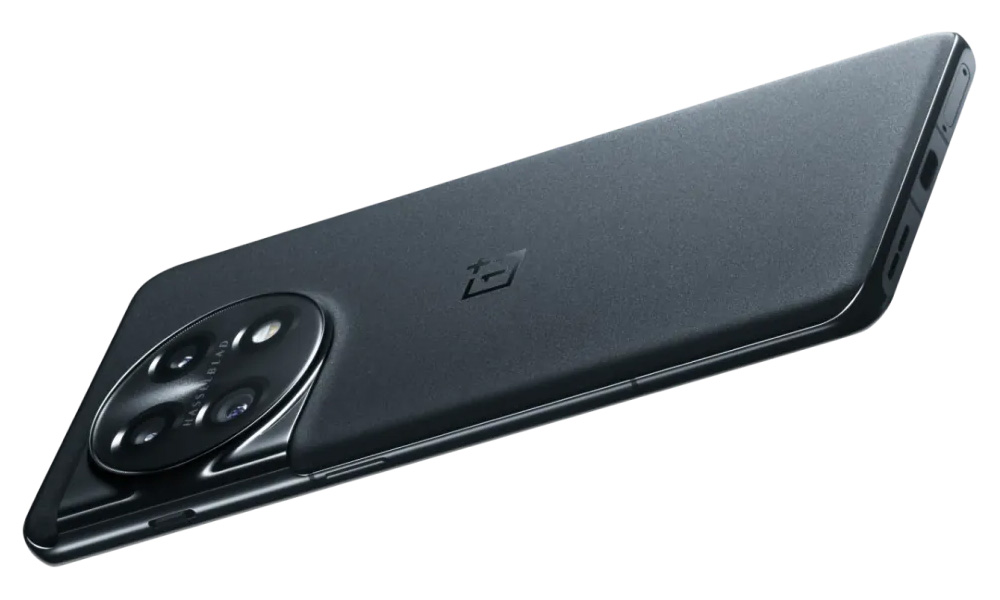 Performance
Hardware
The OnePlus 11 5G is equipped with the latest Snapdragon 8 Gen 2 mobile platform, upholding OnePlus' illustrious performance reputation. Users can play games with stunning graphics thanks to hardware-accelerated Ray Tracing technology. Moreover, both the Kryo CPU and Adreno GPU offer faster performance while still retaining high power efficiency.
OnePlus has once again included its signature 16GB LPDDR5X RAM in the OnePlus 11 5G to further guarantee ultra-smooth operation on this potent handset. Combined with the 256GB UFS 4.0 powered storage on board, this smartphone ensures better power efficiency, seamless multi-tasking and improved read and write speeds.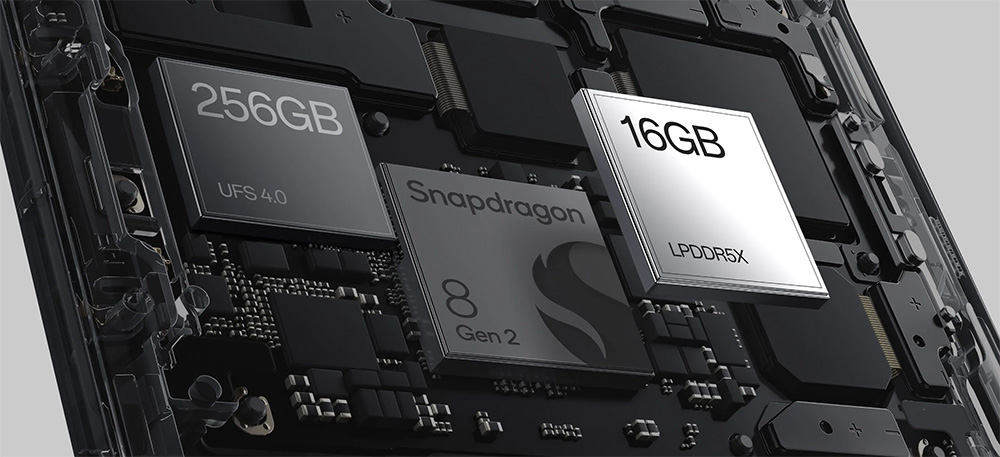 OnePlus 11 5G has went through the stringent test from the TÜV SÜD 48-month Fluency Rating. This is a globally recognized rating scale for evaluating effectiveness of the unique synergy between hardware and software in terms of smartphone fluency. OnePlus 11 5G has been awarded with Fluency Rating A.
OnePlus 11 5G is packed with a 5,000 mAh battery which supports 100W SUPERVOOC fast charging technology. It takes just 25 minutes to reach full charge status on Smart Rapid Charge mode. If you are a heavy user who works constantly on the go, all you need is your OnePlus charger. Moreover, the OnePlus 11 5G has embedded a Battery Health Engine to extend battery lifespan and retain its high charging speed.
A brand-new Cryo-velocity VC Cooling system, with the largest VC area in the series measuring 3685 mm2, is added to the OnePlus 11 5G. The OnePlus 11 5G's usage of the latest crystalline-graphene materials enabled a 92% increase in heat dissipation efficiency. In order to increase the capacity for heat dissipation, it also contains a specific layer of crystal-graphene for the display and a 5673 mm2 mid-frame layer of graphene. Hence, you may play intense games on the OnePlus 11 5G with the peace of mind.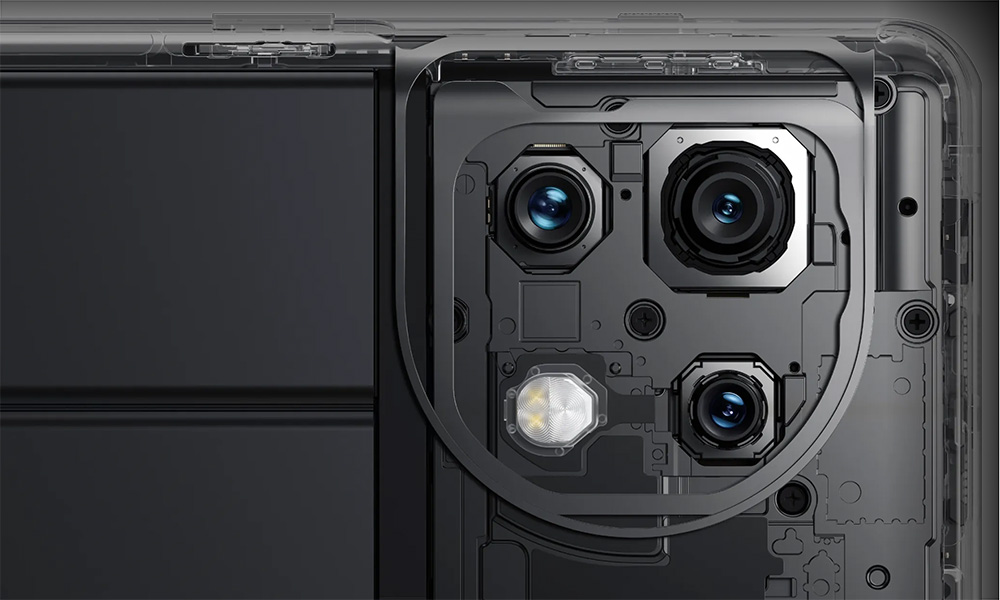 Camera
The OnePlus 11 5G has several remarkable features, but its camera is undoubtedly the most outstanding. The 3rd Generation Hasselblad Camera for Mobile, a "three-main-sensors" triple camera system, has been incorporated into the OnePlus 11 5G thanks to a new collaboration between OnePlus and the renowned camera company Hasselblad.
At the core of the camera setup is a 50-megapixel camera with a 1/1.56″ sensor size and ƒ/1.8 aperture which allows for more light intake. The main camera is assisted by an optical image stabilizer (OIS) for steady shots in both photo and video modes. As a result, this camera excels at taking brighter and sharper images and video in low-light conditions.
OnePlus 11 5G is ready for those who enjoy taking wide-angle pictures. A high-resolution, ultra-wide 48-megapixel camera with a 1/2″ sensor size is included with this smartphone. You can fit even more subjects into a single image with its 115° field of view lens while preserving the details. The wide-angle lens benefits from HDR and macro features as well.
The OnePlus 11 5G's third camera is a 32-megapixel, portrait telephoto lens with autofocus. This camera supports Hasselblad Portrait Mode, enabling you to easily take pictures with depth-tracking effects that are practically similar to those of DSLRs, as well as bokeh and light flare effects.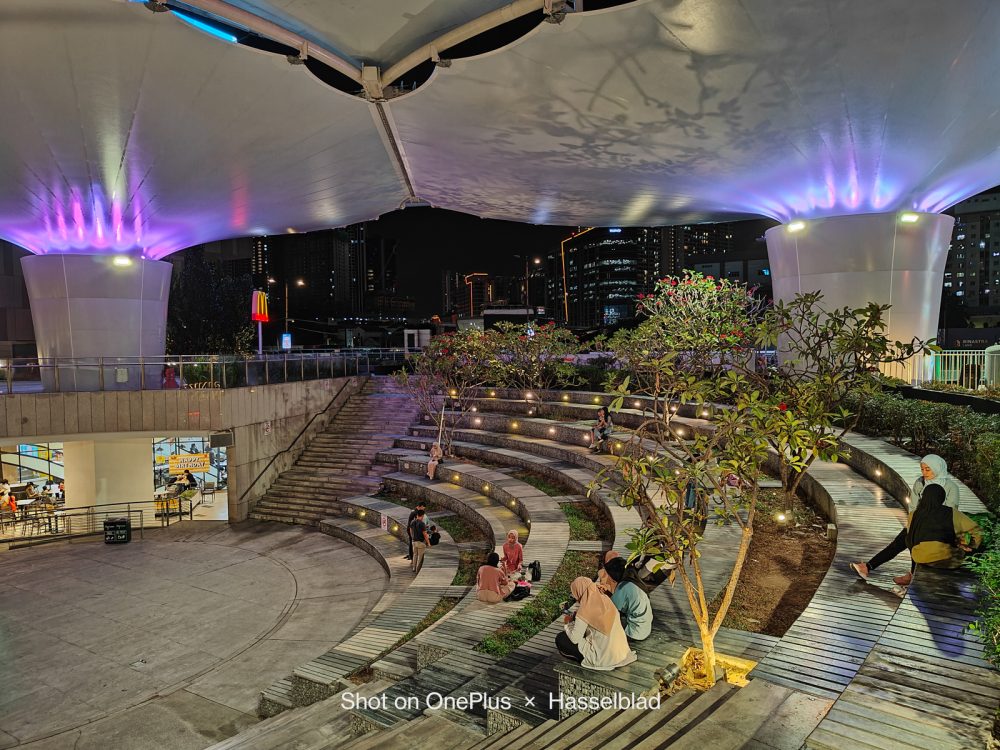 With the help of their partnership, OnePlus and Hasselblad have given the OnePlus 11 5G some distinctive characteristics. You can take stunning photos with more than a billion colours thanks to an upgraded Natural Colour Calibration with Hasselblad that offers industry-leading colour science. OnePlus and Hasselblad also co-developed three unique color styles consist of Serenity (by Yin Chao, for portrait imaging); Radiance (by Ben Thomas, for humanity and cultural photography); and Emerald (by David Pesken, for landscape photography).
For video, the OnePlus 11 5G can record up to 8K video at 24 frames per second or 1080p video at 240 frames per second for Super Slow Motion. Ultra-steady pro mode with optical image stabilisation is supported during video recording.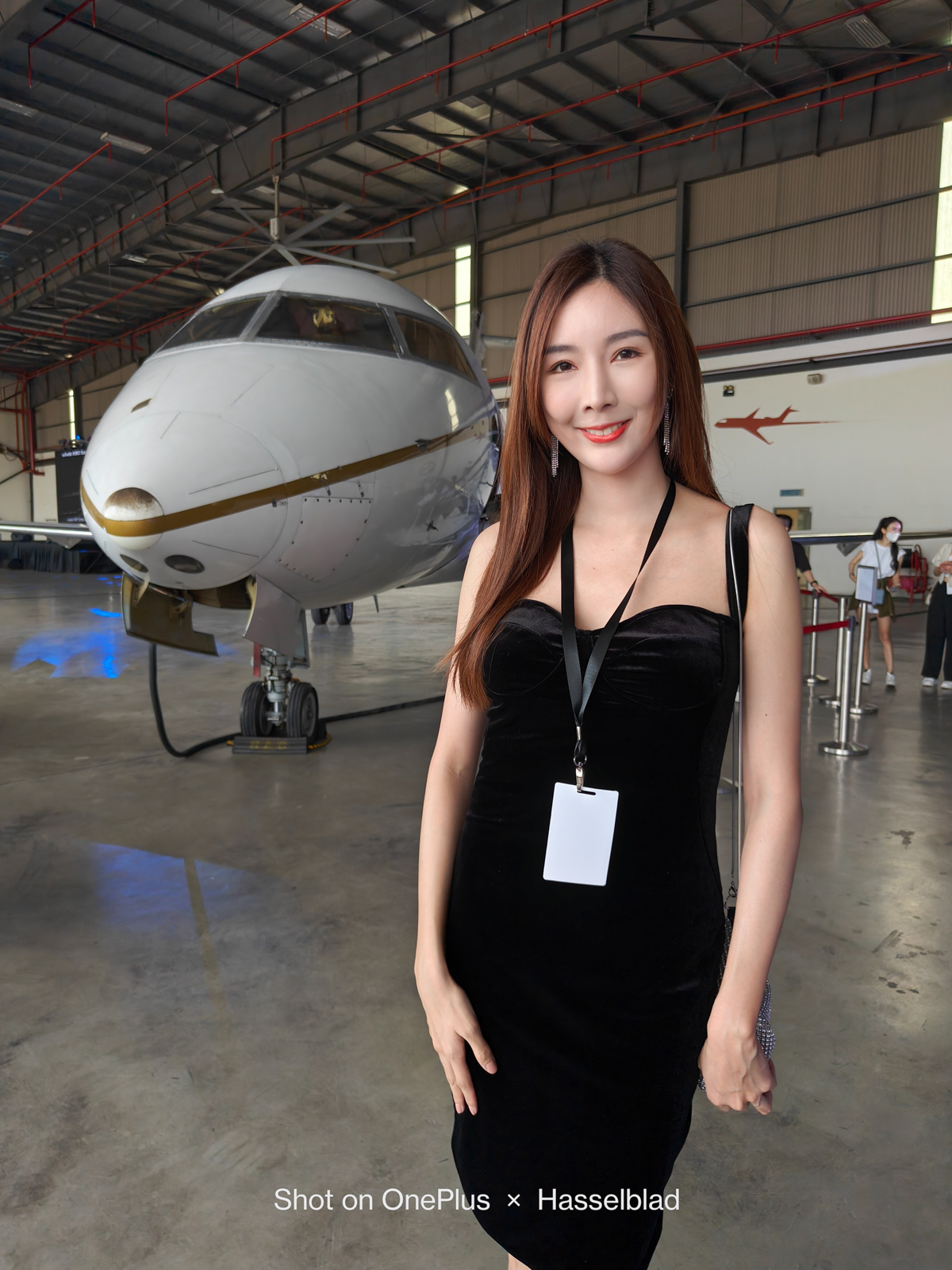 Verdict
OnePlus has done it again. They not only gave us the OnePlus 11 5G, a potent and versatile flagship device, but they also kept the pricing of the device competitive in the high-end market. OnePlus 11 5G, which combines the newest technology and software advancement, can handle your daily tasks with ease and still keep an effective battery life. Gaming with OnePlus 11 5G? No problem. This phone is powerful enough to handle the most demanding games in the market. Thanks to the HyperBoost Gaming Engine for GPA frame rate stabilization and Cryo-velocity VC Cooling system to cool off the heats, you can enjoy seamless gaming experience on the OnePlus 11 5G.
What shines the most on the OnePlus 11 5G is the cameras. With the Hasselblad-powered cameras added to the already amazing hardware specifications, OnePlus has catapulted this smartphone to the top tier. This smartphone can take stunning photos with precisely rendered colours because of Hasselblad imaging technology. I adore using this smartphone to take pictures. The images are clear and accurately coloured without being oversaturated. The only thing I would have preferred is a longer telephoto lens rather than the 2X normal lens. If a longer telephoto lens is available, the portrait mode can perform even better.
Overall, OnePlus 11 5G is a fantastic flagship smartphone. By adding Hasselblad cameras to an already amazing hardware configuration, it was further improved. Despite its minor flaws, it is strong enough to compete with the best players in the market, especially given its very competitive price. If you're looking for a premium smartphone with excellent imaging capabilities and a reasonable price, the OnePlus 11 5G is an excellent choice.