Today, 70mai announced the launch of 70mai's flagship Dash Cam Omni across Southeast Asia, made possible through strategic collaboration with the pioneer e-commerce platform in the region, Lazada. Starting from 27 February to 5 March 2023, loyal 70mai users and Lazada customers can purchase the newly-introduced 70mai Omni, which is now available exclusively on the 70mai LazMall Flagship Store on Lazada.
As the first country in the region to get their hands on this cutting-edge device, Malaysian drivers can now take advantage of its 360-degree coverage, advanced features such as night vision and real-time viewing, and parking monitoring, for a safer and more secure driving experience.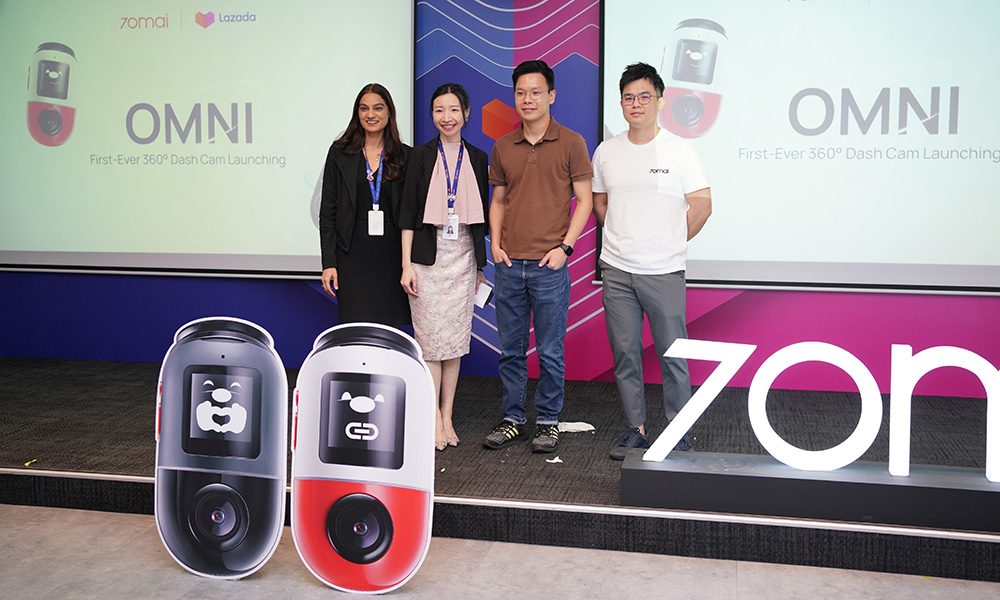 "As a leading provider of road safety solutions, our goal goes beyond just selling products. We strive to be a trusted advisor and guide for all drivers on the road. With this in mind, we are proud to introduce the 70mai Omni. This innovative device represents our commitment to providing the highest level of safety and security for drivers, passengers, and pedestrians alike. Featuring 360-degree full-view protection, advanced night vision performance, and AI-powered parking surveillance, the 70mai Omni sets a new standard for driver assistance technology." said Ng Wei Kheng, CEO of Dasher (70mai Malaysia Authorized Distributor).
"We are constantly seeking ways to improve and enhance our products to better meet the needs of our customers, and the 70mai Omni is a testament to our dedication to this cause. Trust us to provide you with the best guidance and tools for a safe and secure driving experience." he added.
"It is a privilege for us to collaborate with Lazada Malaysia and host a media showcase to introduce our latest innovation, the 70mai Omni. We are thrilled to invite our key opinion leaders and valued partners to join us in celebrating this exciting launch. We strive to provide the best possible road safety solutions and are confident that the 70mai Omni will deliver unparalleled protection and peace of mind to drivers." said Ng.
"We are thankful to our distinguished brand partner, 70mai in entrusting LazMall for this region-wide launch to enable the delivery of an exceptional product to Malaysian automotive owners. We look forward to more fruitful collaborations in the future, to further our mission of providing a wide assortment of authentic products for our loyal customers," Chenxi Zhou, Chief Business Officer, Lazada Malaysia.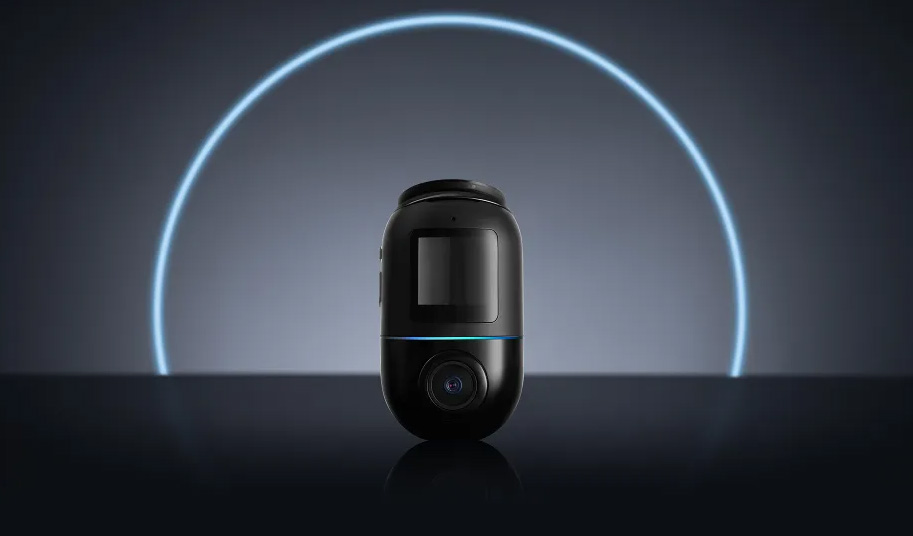 70mai Omni Features
Patented 360° Full View Design
Introducing the 2-Phase Stepping Motors with a revolutionary 340° swivel design and a 140° field of view, free from image distortions. This solid, integrated design delivers the industry's first true 360° full-view dash cam with no blind spots.
With the flexibility to adjust the camera to your desired shooting angle, you can take advantage of comprehensive coverage around your vehicle, even when it's parked. Whether you need interior shots or a specific angle outside your car, the 2-Phase Stepping Motors make it easy to capture the footage you need for complete peace of mind.
24H AI-Powered Parking Surveillance
Our exclusive AI-based Human Detection Algorithm prevents false triggers, accurately identifying suspicious activity and initiating a one-minute recording.
The Collision Detection Algorithm quickly locates and records incidents, providing valuable eyewitness footage for car accident claims. Monitor your parked car from anywhere with live footage, 360° camera view, and the ability to take photos/videos from your phone.
Instant notifications keep you informed of any collisions or suspicious activity, ensuring that you never miss a noteworthy event.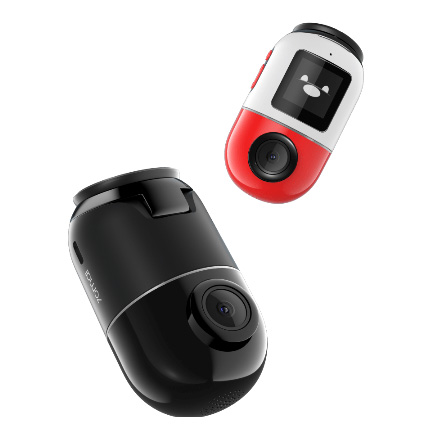 Built-in GPS and Find My Car*
The built-in GPS pinpoints the vehicle's precise location anytime and anywhere*. The GPS data syncs to your 70mai app and with a map directing to your vehicle, locating and recovering your vehicle become simple and easy.
*4G Hardwire Kit is required
10 basic cute MaiX emoji and 9 scenario based reactive emoji embedded in a 1.2″ screen, it's your driving assistant as well as your road companion.
LED glow ring lights up five tunes glow ring under different commands and in different situations, working status, urgent status fully at a glance.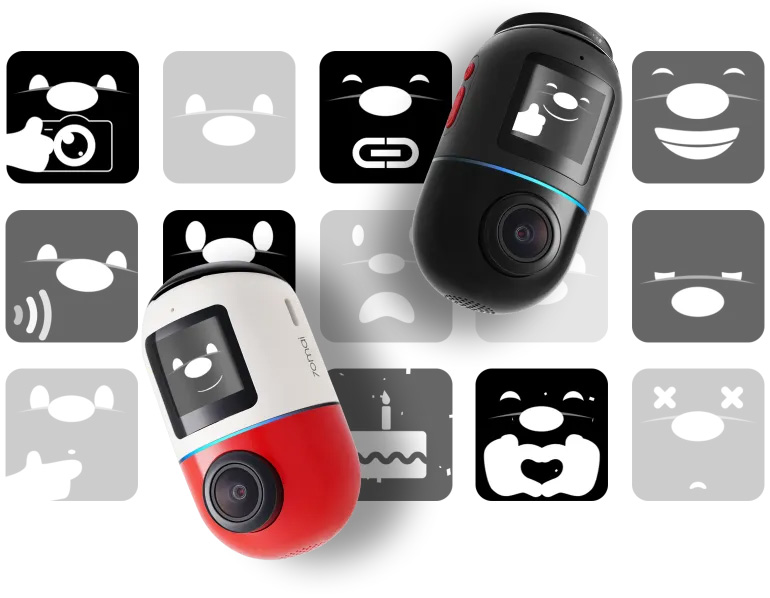 Designed with a commitment to a maximized safety for every driver, passenger and pedestrian, the 70mai Omni takes 360° full-view protection, night vision performance and AI parking surveillance to the next level.
The patented industry's first 360° full view design is a pioneering and symbolic feature. A 340° swivel design plus a 140° FOV are stepping up to a 360° no blind spot full view with minimized distortion. It captures comprehensive footage from both front & rear and outside & inside, all in a solid one.
The Omni dash cam delivers best in-class night performance givens its F1.5 large aperture and PureCel®Plus-S HDR technology. It's well designed to present up to a 2K resolution image upon a self-developed high-quality image processing algorithm featured on top of 1080P Full HD. Therefore, it can capture key details both day and night.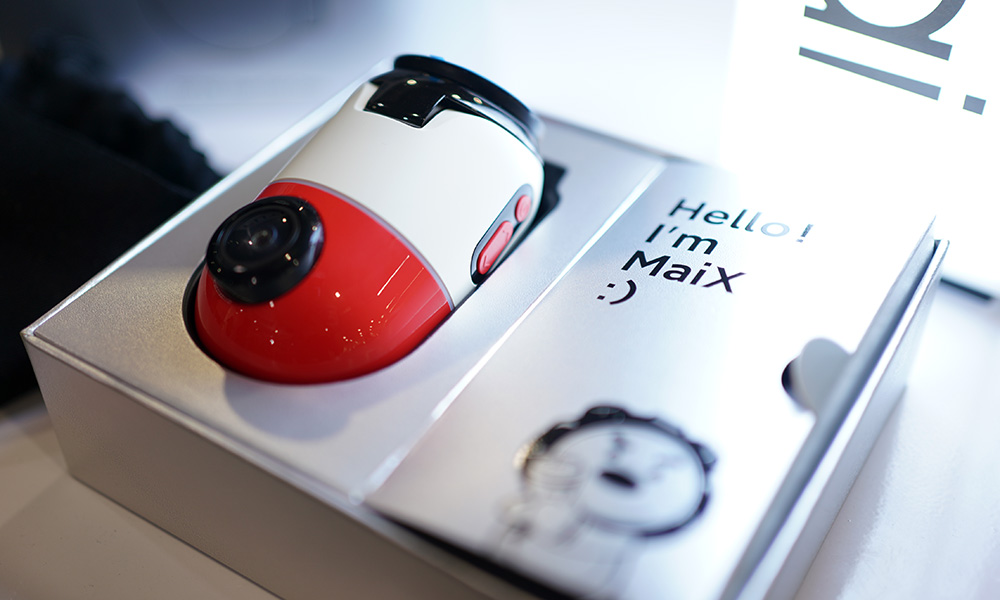 Equipped with AI motion detection and collision detection, it is designed to precisely capture any suspiciousness around the vehicle, significantly maximize surveillance capability. The upgraded ADAS helps you more intelligently avoid road safety-related accidents. Featured voice control allows you to operate the camera while driving. The Omni also comes with the option of Hi-Tech Effects Overlays, merges live footage with Hi-Tech sense effects. You can easily post and share your fancy journey with your friends or family on social media.
For more information on 70mai Omni Dash Cam, visit www.70mai.com/omni.