HUAWEI's next-generation 12.6-inch flagship tablet, HUAWEI MatePad Pro, is available nationwide at the price of RM4,299 from 15 December 2022 onwards. The new generation HUAWEI MatePad Pro has received a face-lift in terms of external design, screen quality, audio-visual experience, software, and hardware.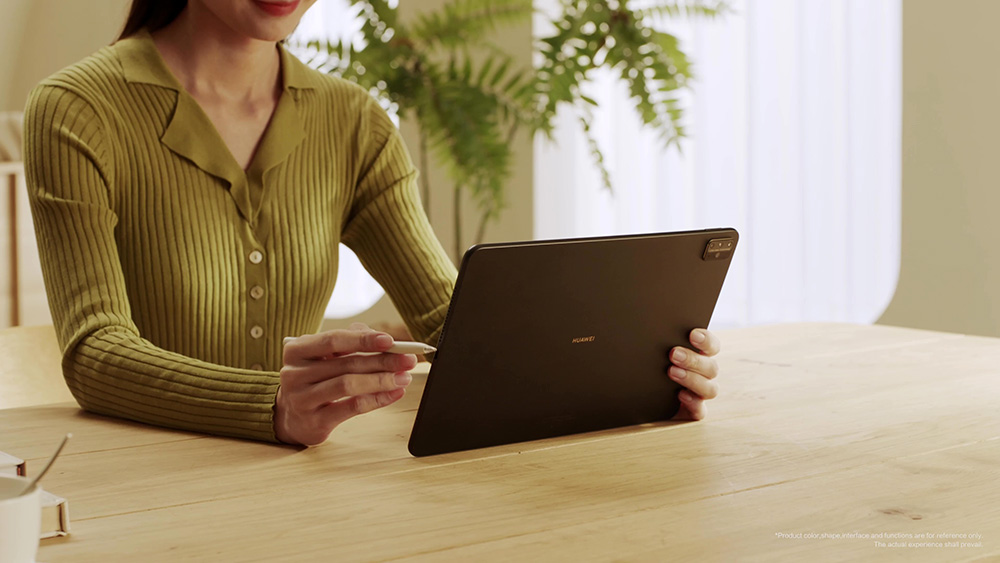 12.6-inch 120 Hz OLED Display
The new MatePad Pro comes with an aesthetic and ergonomic design with stylish colour and frosted finish on its cover. Inspired by previous HUAWEI 12.6-inch tablets, the new tablet boasts a 90% screen-to-body ratio and 120 Hz refresh rate, raising the bar of immersive viewing experience. Its ΔE < 1 colour accuracy and 1.07 billion colours offers a smoother and true-to-life display.
Universal Colour Consistency technology is adopted to provide richer features and consistent colour displays on different Huawei devices, inspiring content creators in a new way.
The tablet has been awarded the TÜV Rheinland Full Care Display 3.0 Certification. The hardware-level low blue light eye comfort capabilities take user's eyesight health into full consideration.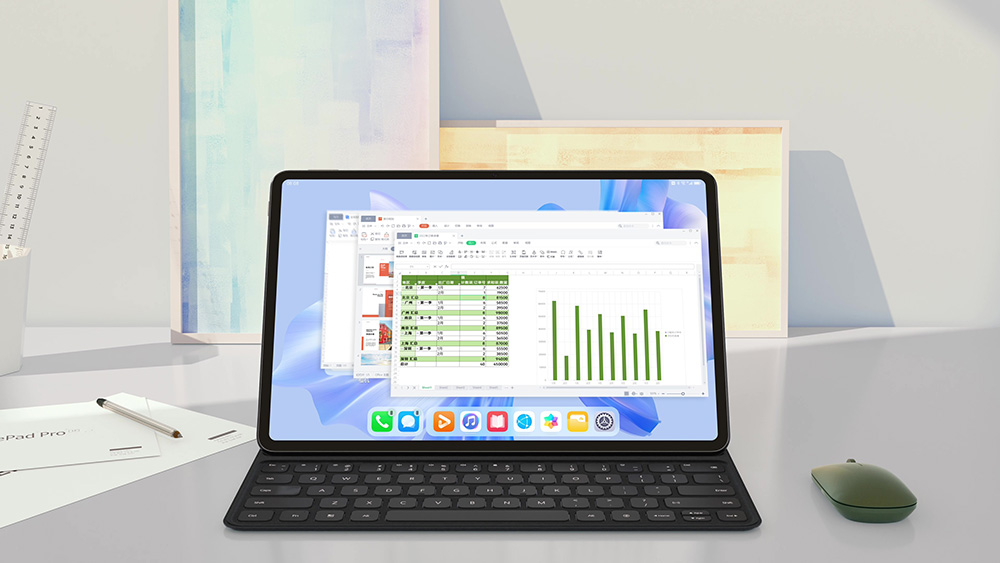 HUAWEI SOUND® Impressive Audio and Vision
The new tablet is equipped with the HUAWEI SOUND® audio system as well as eight impressive speakers, offering a cinematic audio-visual experience like never before. The eight speakers offer a high and low frequency and are optimised according to four mainstream usage scenarios including music, films, education, and games. Whatever the user decides to listen to, an exquisite sound experience will be provided for their pleasure.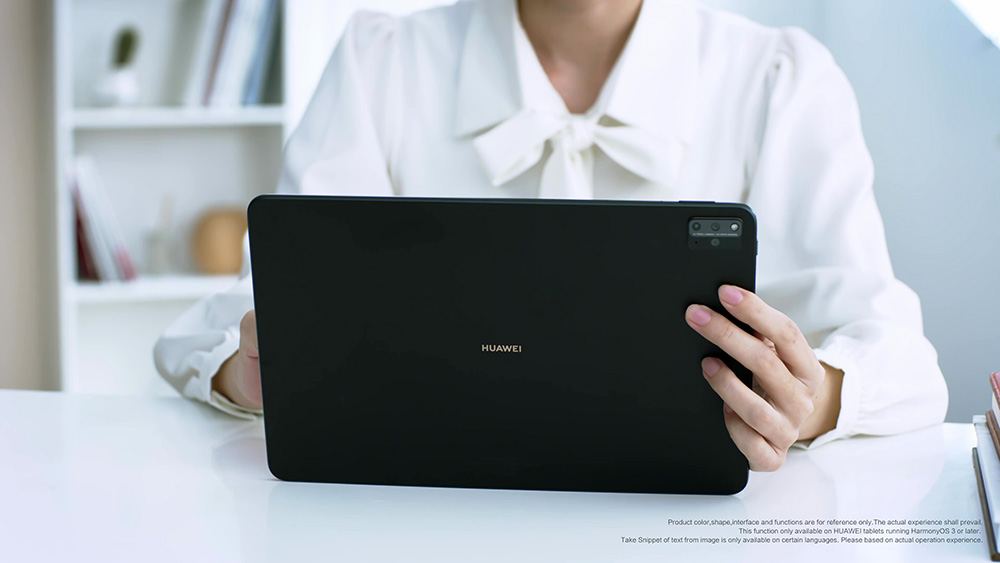 Comprehensive Ecosystem Provide Awesome PC-like Working Experience
HUAWEI continues to push technology boundaries and refine its ecosystem for better work experience. The enhanced App Multiplier and Multi-Window are ideal features who multi-task a lot. With a simple and quick swipe, user can split the screen to have 2 apps opened side-by-side with a floating window opened simultaneously. Currently, Multi-Window supports a maximum of four simultaneous tasks, including two side-by-side windows and two floating windows.
Running HarmonyOS 3, the tablet features an even smarter home screen with customizable home screen layout and widgets.
On top of the hardware improvement, HUAWEI MatePad Pro received another wave of upgrade for its software. The Huawei-developed professional Notes app supports a variety of paper and brushes, integrates multiple typographic tools to let users edit and sort notes freely and professionally. The Take Snippet feature allows excerpting text from pictures even when the user is browsing through them.
Besides that, the ultimate home entertainment device – HUAWEI MatePad SE's LTE version, is also available nationwide from now onwards. This new tablet has been specially designed to provide the ideal entertainment experience for family. With features such as its large HUAWEI FullView display, dual speakers and High-Performance Antenna, HUAWEI MatePad SE delivers the ultimate immersive experience for users to watch movies, shop online, scroll through social media and more. Every detail has been expertly designed for the most enjoyable experience.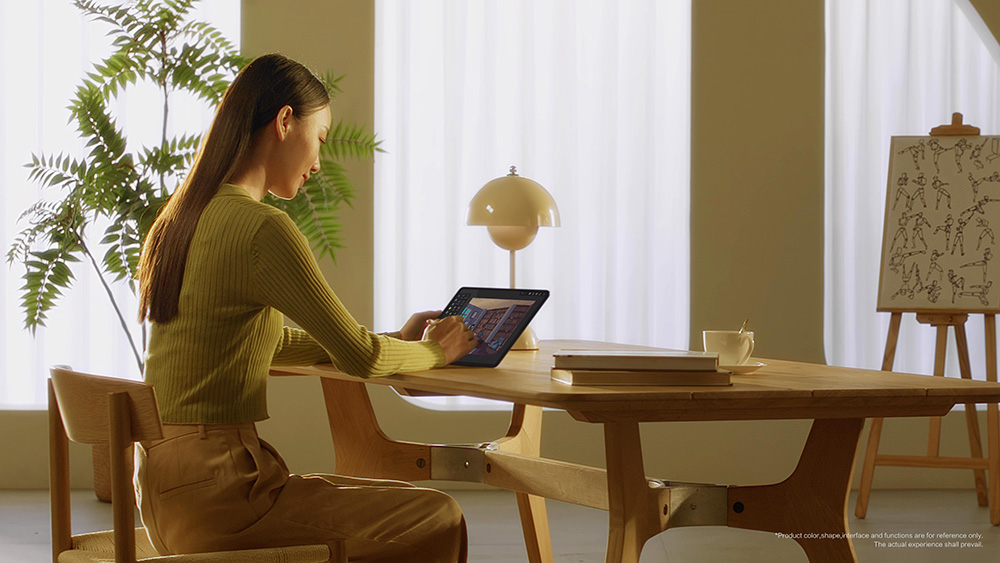 Price and Availability
Both MatePad SE 10.4 inch and HUAWEI MatePad Pro 12.6 inch are now available in the market for purchase: