Get in the holiday spirit and experience the festivities at MyTOWN Shopping Centre (MyTOWNKL) by embracing fun, joy, and togetherness through Christmas décor, exciting shopping, and fantastic rewards.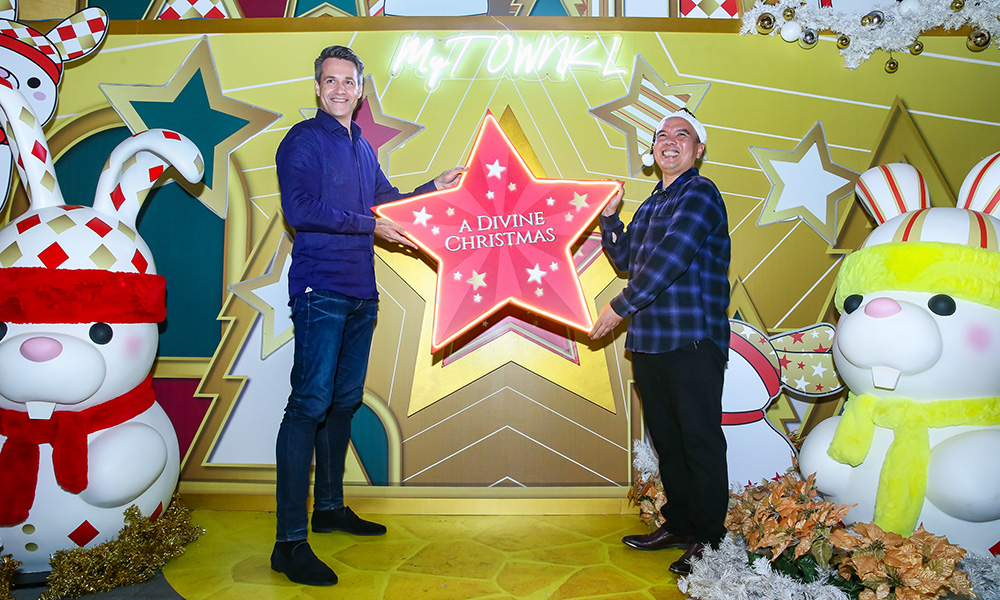 Speaking at the launch ceremony, MyTOWNKL Centre Manager, Mohd Azhan Che Mat said, "Christmas is one of the most highly anticipated time of the year and we promise yet another round of uplifting celebrations for all. This is the perfect time to celebrate love and to create memories that will last forever. It is all the emotions bundled and wrapped together to gift your near and dear ones."
This year, MyTOWNKL collaborated with a talented local singer-songwriter, Nick Yungkit or famously known as NYK in composing a catchy and R&B-tinged Christmas song to make this the go-to Christmas carol this year. The aim behind composing this music is to bring in the joy of togetherness to one and all. Fill the heart of friends and family with never-ending happiness through MyTOWNKL's Christmas melody this year: When Christmas Comes Around featuring NYK.
Experience and immerse yourselves into one of the largest and most spectacular LED Christmas Parade while dancing along in a snowfall or capture their best memories under the sparkling 30-feet Christmas tree while browsing the festive market at Central Town. A wide range of activities are prepared for the shoppers such as Santa and Santarina appearances, Christmas workshops by Craftomon, and choir performances. Please refer below for Christmas activities schedule.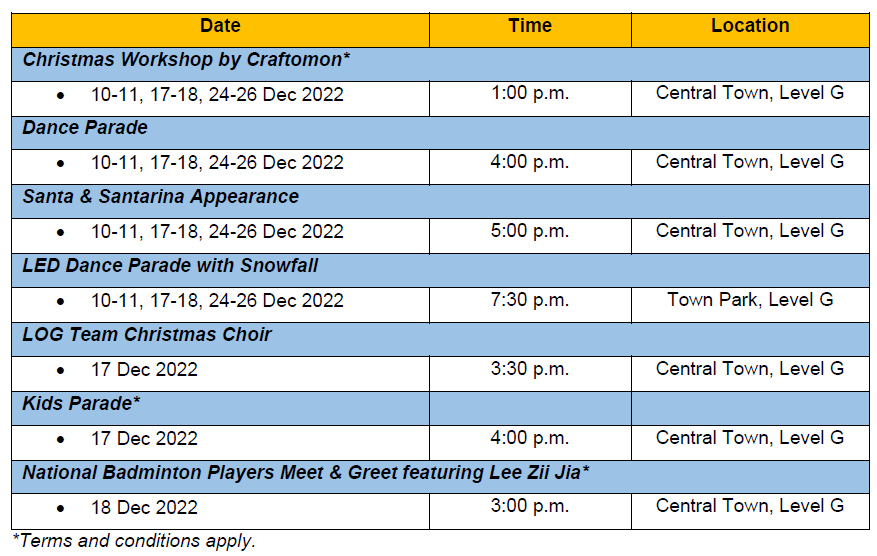 In the season of gifting, a series of exclusive Christmas merchandises such as Christy Ng Canvas Tote Bag, MyTOWNKL's Holiday Tumbler, and Christmas Pin Badge are available as a redemption for MyTOWNKL App users with a minimum of 750 points and as well as non-users with a minimum spend of RM1,500 (max. 3 combined receipts).
At the launch, MyTOWNKL is also proud to present three special awards under the categories of Top Sustainable Tenants, Top Tenants' Support, and Top Sales Award to recognise the unwavering support of the valued tenants towards MyTOWNKL.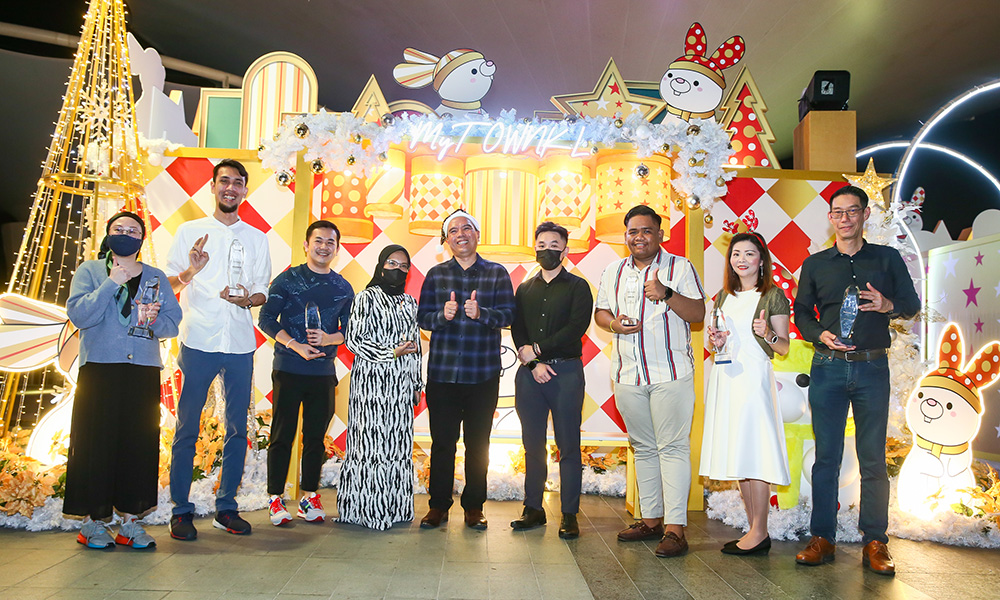 Top Sustainable Tenants
Uniqlo
Spotlight
Decathlon
Kaison
Mr. DIY
Top Supportive in Marketing Initiatives
Top Participation in Reward Programme
Top Sales (Fashion Category)
Top Sales (F&B Category)
Top Sales (Specialty Category)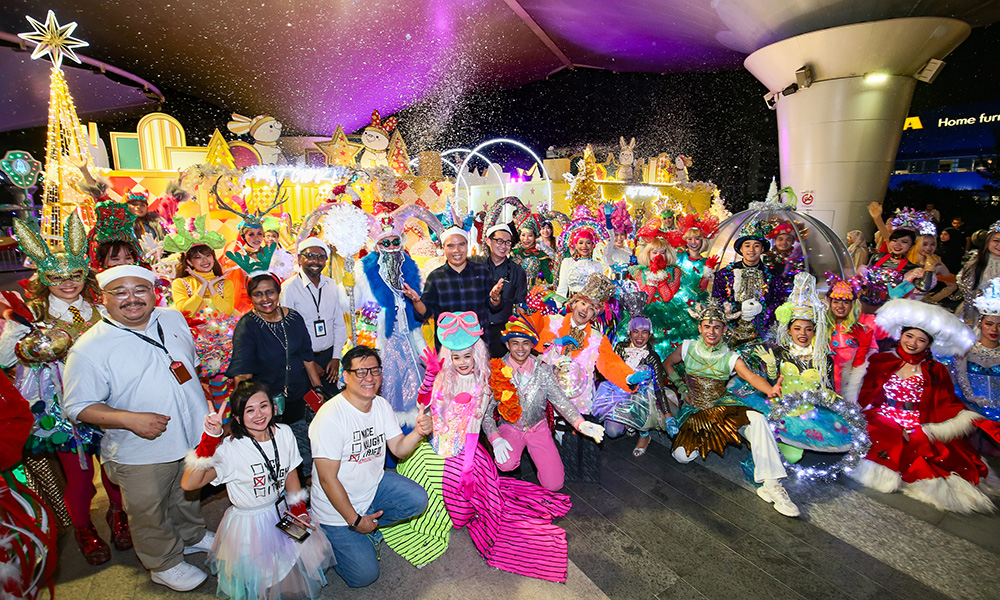 Christmas is incomplete without sharing and spreading the festive cheers to our community. A total of 44 children from the Budimas Charitable Foundation will be pampered to a celebration of joy and togetherness activities, which includes: delectable lunch, bonding at the outdoor fun fair supported by Sonic Park, as well as experiencing the most comprehensive 4D VR experience at VAR Live and fun activities at The Parenthood. To wrap up the day, children will also be treated to a surprise shopping spree at Max Fashion and Good2U.
Connect and follow MyTOWNKL's digital platforms for latest updates via Website, Instagram, Facebook, YouTube, and TikTok.