The Blade V40 Vita was launched in Malaysia a few months back, as it seeps into the market and floods evenly, we looked at some of the feedback by users and came up with the top 5 reasons why you should get this smartphone.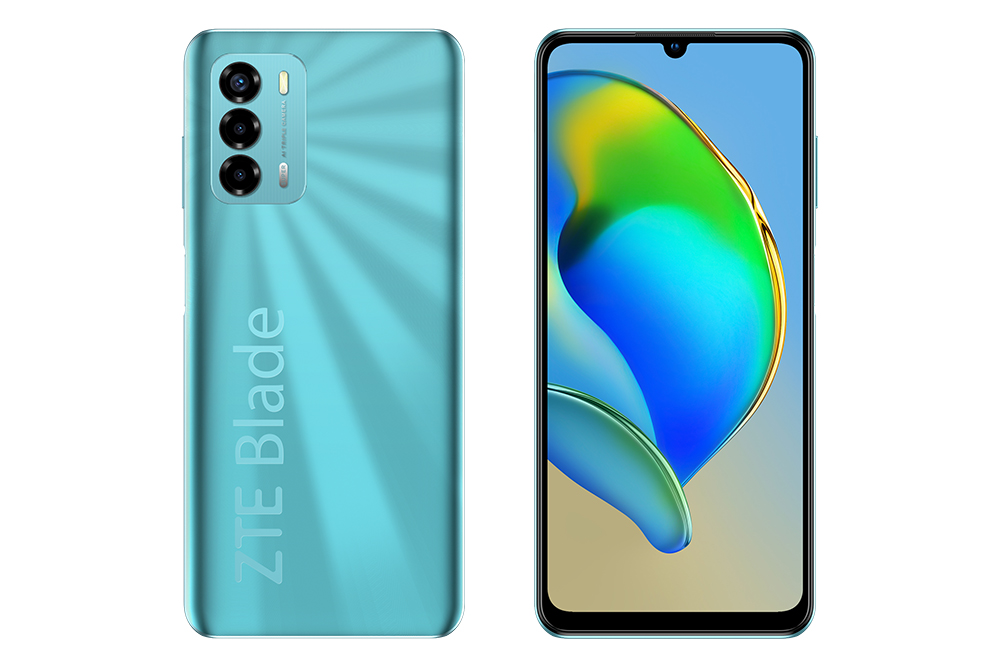 No.5 – The Size
Anything less than 6″ of screen size in present-day smartphone specification is considered too small. the ZTE Blade V40 Vita comes with a 6.75-inch HD+ display with 20:9 aspect ratio. We would say it's larger than any mainstream phone out there today. With its large screen, be it for your daily entertainment, gaming or even using it as your GPS on WAZE, it is more than enough to feast your eyes. If you are using it as your work phone, such as reading an email or scrolling through a worksheet, the generous screen size will just blend your attention to your work rather than whining about the small screen.
No.4 – The Performance
ZTE Blade V40 Vita runs on Android 11 and its heart holds a 4GB + 2GB Fusion RAM, in another word, if it has maxed out its 4GB RAM, the system will borrow an additional 2GB capacity from the storage. Standard storage is 128GB storage, decent enough for your standard content creation. Blade V40 Vita was designed with UFS 2.2 Flash Memory for smooth, lag-free performance and spots a triple card slot that takes two SIMs and a microSD card. This will allow you to expand your content storage.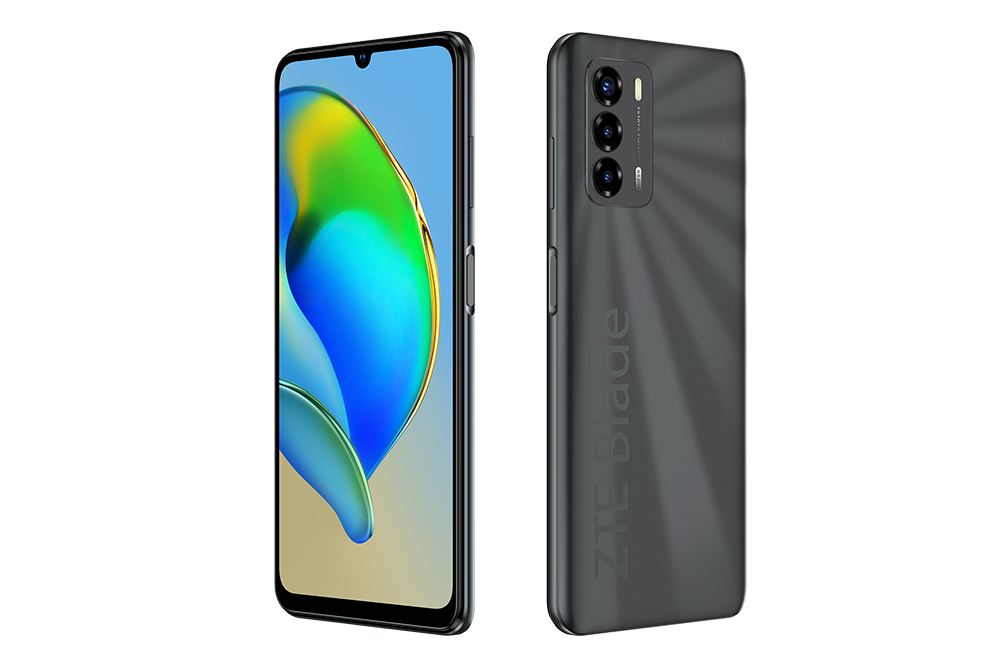 No.3 – Imaging
If you rely on your photo as your main device to capture your regular photo and video, be it for your social media or just to replace the traditional compact camera, then you will find the ZTE Blade V40 Vita comes with just the nice camera package. The triple rear camera was designed with a cluster of 48 Megapixel + 2MP + 2MP sensor. These are great for Face Detection, Portrait Mode, Panorama, HDR, Macro and Bokelicious photography.
The front 8MP selfie camera feature Face Detection, Portrait Mode, Beauty Mode, Wide Selfie, HDR, making sure your selfie will always look good! The front camera nested in the waterdrop notch serves its function adequately. The Phone shoots Full HD video at 30p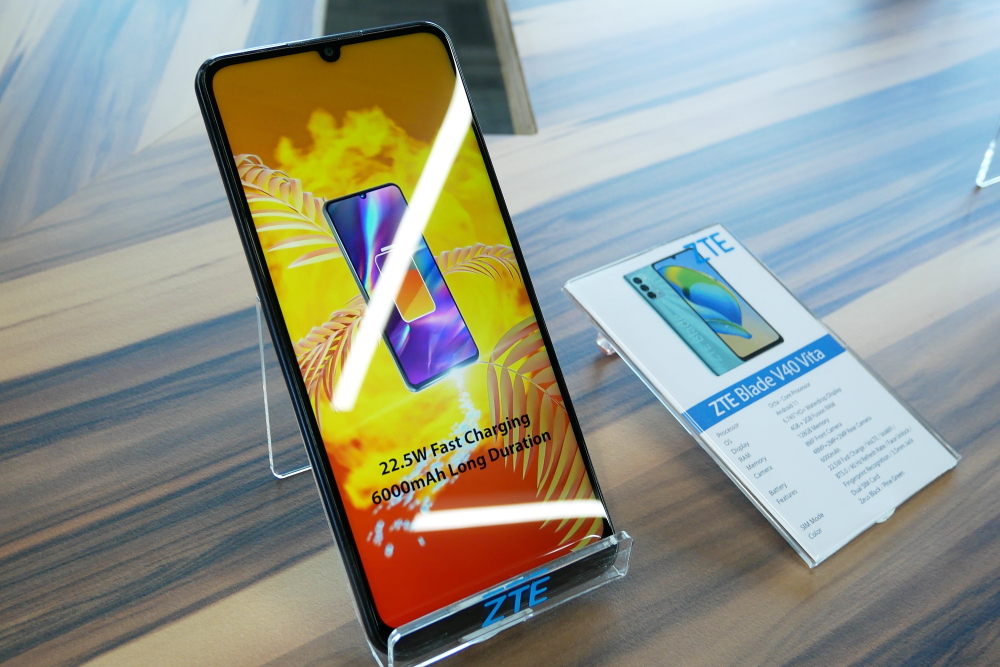 No.2 – Battery
With its 6000mAh Battery life, even bigger than your regular power bank, the battery capacity is one of the largest in the market today and makes the Blade V40 Vita the ideal device for people who are always on the move and needed their device to last them through the day. The 22.5W fast charging with the USB Type C also shortens your waiting time to charge.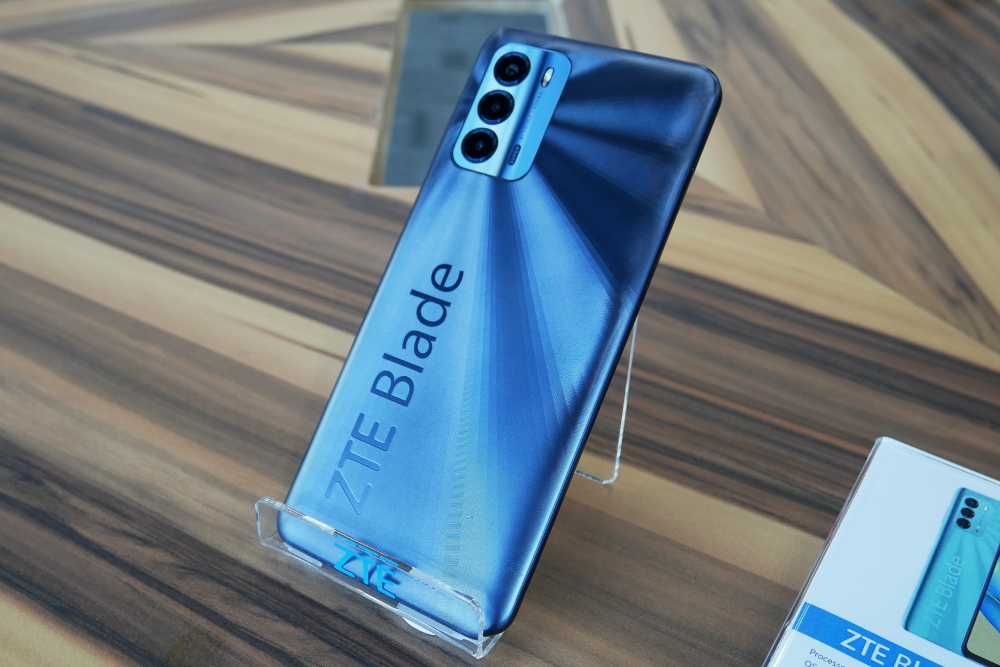 No.1 – Price
With all these amazing features above, would you believe the ZTE Blade V40 Vita is only RM599?! It comes with 2 colour options: Zeus Black & Pine Green, exclusively online in Shopee.