Hugh Studios by Beyond Think Creative Sdn. Bhd. (BTC) together with the official imaging partner, FUJIFILM (Malaysia) Sdn Bhd are launching the Malaysia First Medium Format Still Life Commercial Photography Courses in collaboration with Multimedia University (MMU). This launching ceremony was officiated by Prof. Dato' Dr. Mazliham Mohd Su'ud, the President / Chief Executive Officer (CEO) of MMU.
Expressing his pleasure on the launch of the programme, Prof. Mazliham said, the course is in-line with the current needs. "We view Commercial Photography as both art and science, and its application is especially important when the field is viewed as an extension of marketing and business," he said. "We need more Malaysians who are experts in this field, as it would greatly boost the marketing efforts of Malaysian companies."
He also thanked Beyond Think Creative (BTC) and Fujifilm Malaysia for generating new courses in the areas of commercial photography and wish that these courses will equip the students with the knowledge of industry-standard and preparing them to be more marketable and employable.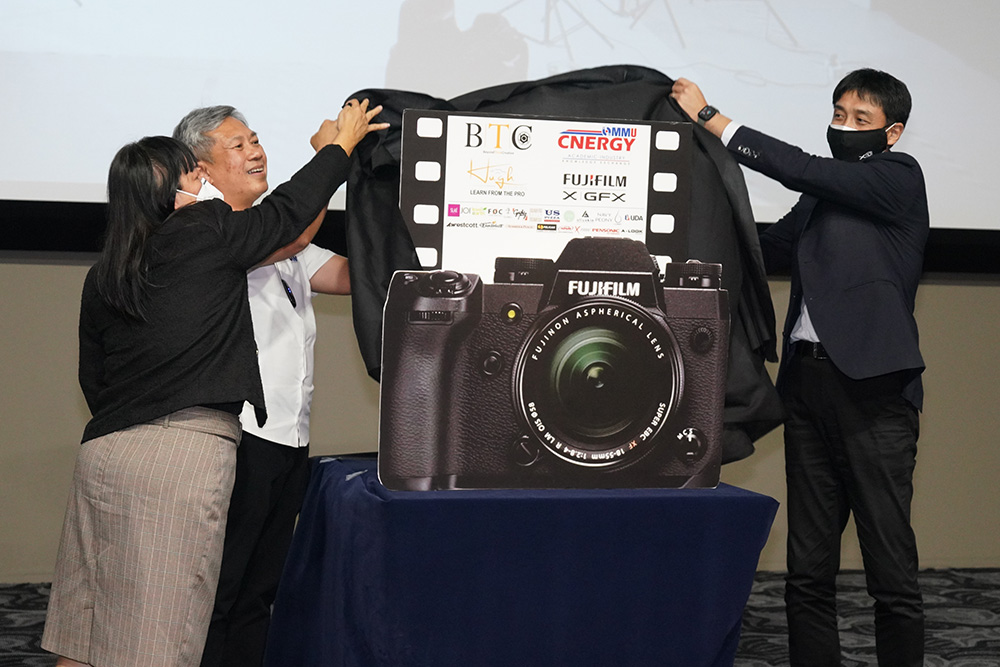 FUJIFILM Malaysia Managing Director, Mr Kensuke Aragane said, "In Fujifilm, we emphasized on using leading edge, proprietary technology to provide top-quality products and services that contribute to the advancement of technology and industry."
"FUJIFILM will never stop innovating cameras and photo products that evoke emotions, capture and record our lives, and give shape to memories. We will continue to be a leader in promoting the power of photography to enrich lives," Mr Kensuke Aragane added.
Beyond Think Creative (BTC) provides three levels of courses that will start on July 2022, which are entry-level, intermediate level, and advanced level. The courses are opened to MMU's internal students and also the public who is interested in photography.
The courses include the lesson on larger sensors on medium format cameras which offer more than full frame. The billboard advertisements and the photos in magazines that we often see are all taken with medium format cameras. The advertising industry and corporate players often require large, highly detailed images, which greatly benefit from the highly detailed image quality provided by medium format cameras.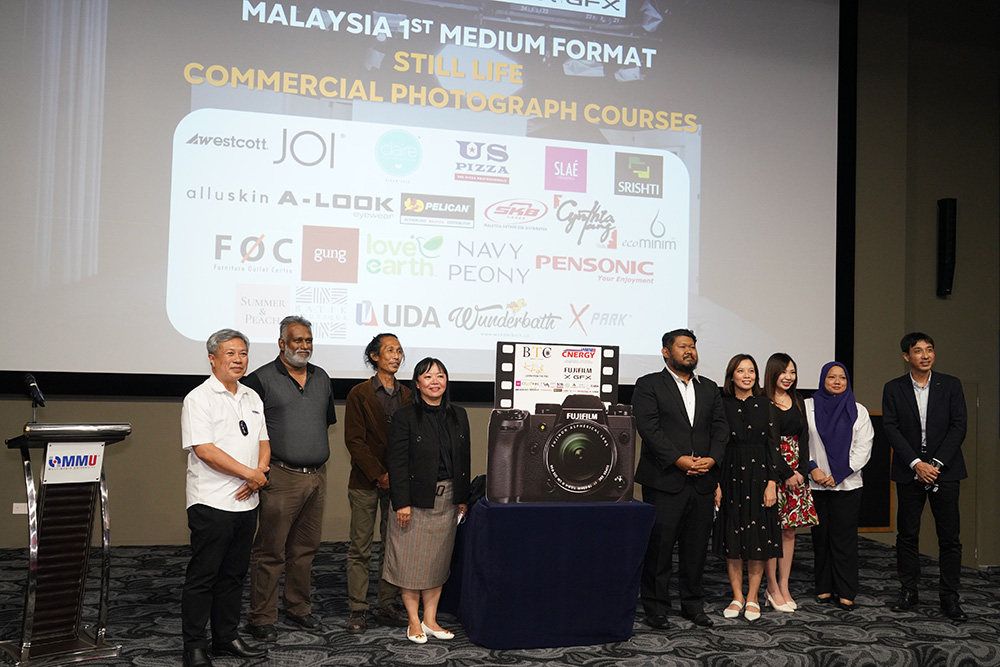 To provide the still life commercial photography courses, BTC also collaborates with 20 corporate partners namely Srishti Digital Life Sdn Bhd (Westcott), SNS Network (JOI), UDA Holdings Bhd, Pensonic US Pizza, A-Look (O.W.L), Alluskin, Wunderbath & Co., The Batik Boutique, Claire, Navy Peony, SLAE, Gung Jewellery, Casecraft (Pelican Case), X Park, Summer & Peach, Furniture Outlet Centre, Ecominim, Cynthia Tang and Love Earth Organic.
The public who is interested in the commercial photography courses, can visit the Beyond Think Creative Facebook page www.facebook.com/BeyondThinkCreativeBTC, and the official website hughstudios.com, or Fujifilm Malaysia Facebook page www.facebook.com/x.fujifilm. For more information, you can contact the project director of the Commercial Photography Courses, Madam Aisyah (012 206 9613), or the marketing department Ms. Ng Pei Shuang (016 421 7676).