Based on a recent survey conducted by leading rewards and discovery platform ShopBack, 84% of the respondents indicated that they have shopped online more frequently compared to the period before the implementation of movement control order (MCO) in Malaysia. Free shipping comes out as the top factor that influences their online purchasing decision, followed by cashback and seller discounts.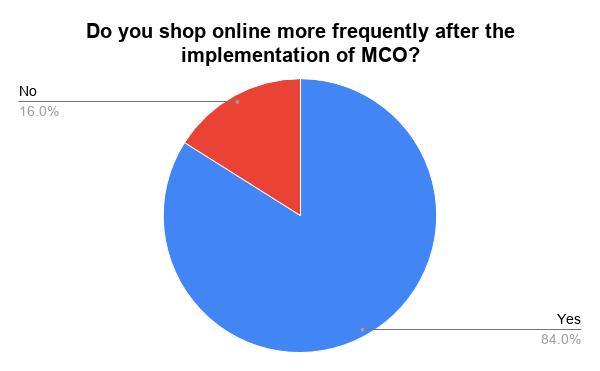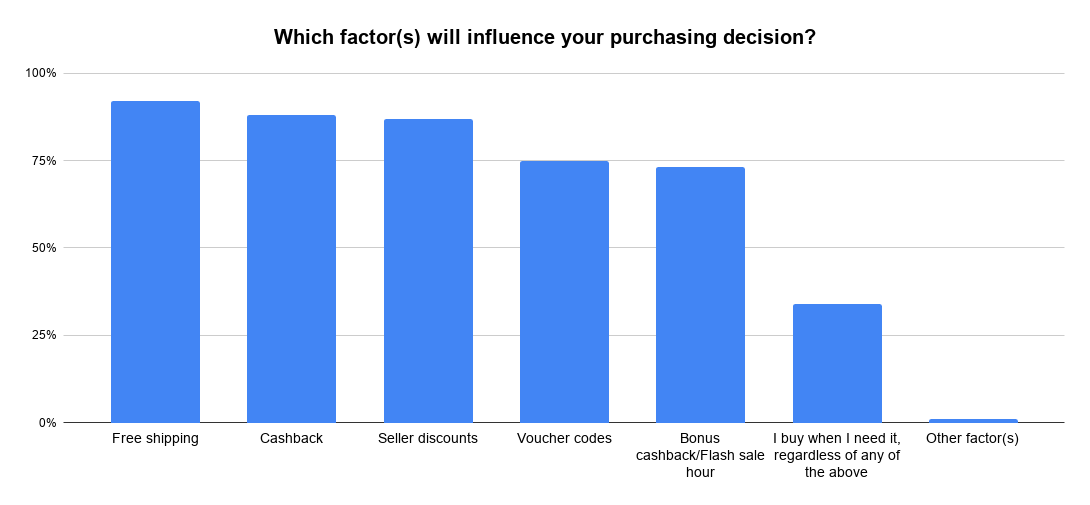 The 2020 ShopBack Shoppers Survey gathered views from 22,865 ShopBack users, of which 90% of them are aged between 18 – 44 years old, 9% aged 44 years old and above, and 1% aged below 18 years old. The survey respondents are 62% female and 38% male; about half of them reside in either Kuala Lumpur or Selangor (49%), while the rest are based in the other states in Malaysia.
"The implementation of the movement control order has further accelerated the rate of e-commerce adoption. Malaysians are increasingly sourcing for products online due to convenience, and we decided to conduct the 2020 ShopBack Shoppers Survey to collect data and insights on how our users are shopping, what they are buying, and what they hope to buy during 11.11. These insights are important for us to understand consumers' ever-changing preferences in order to stay ahead of their needs and make meaningful preparations for our upcoming sale," said Eddy Han, Country General Manager of ShopBack Malaysia.
"Over the years, ShopBack has evolved from a cashback model to become a pre-shopping portal that helps shoppers make better purchase decisions. In order to stay ahead of the curve, we are constantly innovating new features to improve our user's experience, help them to cut through the clutter of deals across the internet, and sweeten their buys with more savings and timely offers."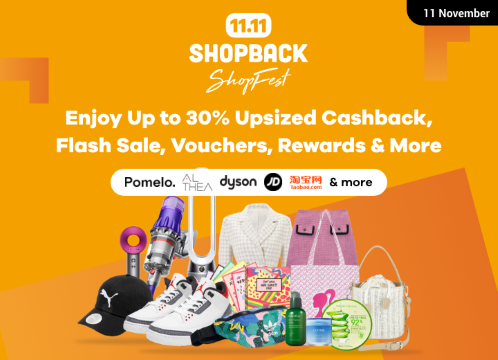 Post-MCO Shift in Consumer Spend: Increasing Demand for Personal Hygiene & Healthcare
When asked about the items they usually buy online before the MCO period, respondents selected Fashion, Beauty, and Personal Electronics as the top three categories. After MCO began, Personal Hygiene & Healthcare products took over Personal Electronics, becoming the third most purchased category. Their priorities remain the same when it comes to online shopping plan for the upcoming 11.11 sales.
Interestingly, zooming into each age group's purchasing priorities, the Fashion category came out on top for respondents aged 24 years old and below, while Personal Hygiene & Healthcare emerged as the top category for those aged above 54 years old. Fashion, Beauty, and Personal Hygiene & Healthcare were weighted more evenly among respondents in the remaining age groups.
According to Han, ShopBack Malaysia is currently working closely with popular brands such as iHerb, Pomelo, Sephora, Shopee, Watsons, ZALORA, and many more, to ensure a rewarding experience for shoppers during the upcoming 11.11 sale. Shoppers can expect up to 30% cashback when they go through ShopBack app or web to make a purchase with any of the participating brands, as well as enjoy extra discounts with exclusive vouchers codes, and during epic flash sales, games, and ShopBack Challenges.
Middle-to-high Income Individuals to Set Aside Larger Online Spending Budgets
On online shopping expenses, more than a quarter of the respondents expressed they have at least doubled their monthly spending since MCO began, and they plan to spend around the same amount of their monthly budget during 11.11.
26% of the survey respondents shared that they intend to spend RM 201 – RM 400, 11% will spend RM 401 – RM 600, 4% allocated RM 601 – RM 800, 3% will spend RM801 – RM 1,000, and 6% plan to spend more than RM 1,000. 44% of the respondents indicated they are going to spend less than RM 200, while 6% do not plan to spend at all.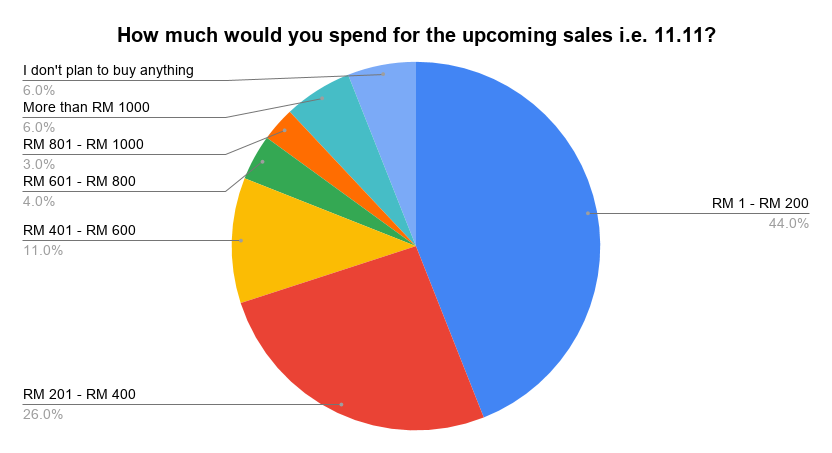 Majority of the shoppers with a budget of RM200 and above belong to the middle-to-high income group. In addition to Fashion, Beauty, Personal Hygiene & Healthcare products, they also expressed interest in purchasing products from the Home Appliances, Kitchen Appliances, Household Supplies, Computers and Cameras, and Personal Electronics categories.
"More than RM20 million worth of merchant sales were generated through ShopBack Malaysia during 11.11 last year. We also witnessed more than ten times increase in shopping traffic on 11.11 last year compared to the year before. Together with our partners and merchants, we are confident of breaking last year's record during our upcoming 11.11 sale," said Han.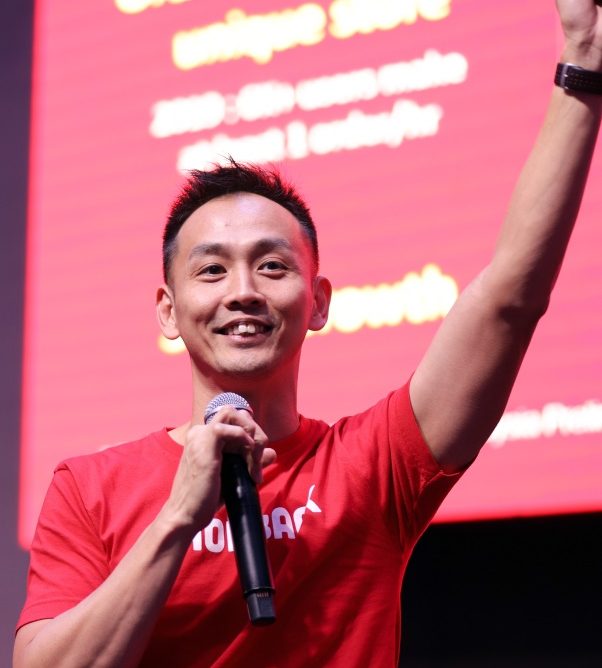 Currently, over 3 million Malaysians are using ShopBack for their daily purchases. ShopBack works with more than 500 online merchants such as Agoda, Booking.com, Foodpanda, Shopee, Taobao, ZALORA, and many more to give up to 30% cashback as a loyalty reward to online shoppers. The cashback, upon validation, can be withdrawn to a user's bank account. Besides Malaysia, ShopBack also operates in Singapore, Indonesia, Philippines, Thailand, Taiwan, Australia, Vietnam, and South Korea.
Over RM60 million worth of cashback has been given to ShopBack Malaysia's users thus far. For more information, please visit www.shopback.my.