Embracing the final quarter of 2020, Riot Games Southeast Asia announces their official partnership with The Gaming Company (TGC) to execute its 2021 esports and collegiate competitive plans for its 5v5 character-based tactical shooter – VALORANT in Southeast Asia. The regional tournaments will provide opportunities for players across Malaysia and Singapore to begin building their regional legacies through the official circuits.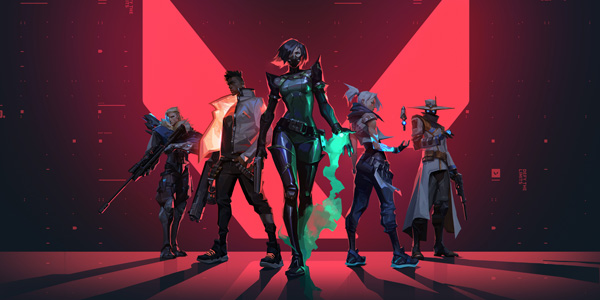 The Gaming Company will work closely with Riot Games Southeast Asia to roll out full execution of the official Malaysia Esports and Collegiate, as well as Singapore Esports tournaments. The support ranges from player recruitment, tournament execution, sponsorships and partnerships drive to live broadcast production.
"It is truly exciting for TGC to partner up with RIOT in their 2021's initiative. From this partnership, we are looking to elevate the regions' esports scene with a premier game title that has received amazing assertion. Plans have been made to launch the initiatives in 2021 and we're looking forward to it.", shared Adrian Gaffor, Managing Director of The Gaming Company.
To celebrate the partnership with Riot Games Southeast Asia, The Gaming Company will also present VALORANT First Strike: – Malaysia and Singapore region. VALORANT First Strike is a series of regional tournaments across North America, Europe, CIS, Turkey, Asia, Oceania, Brazil, and the Middle East. The Gaming Company will be activating the tournament for Malaysia and Singapore, which is open to all professional and amateur teams to compete equally. Teams will be in the run for the grand prize pool of RM20,000.00! Registrations are now open since 17th October 2020.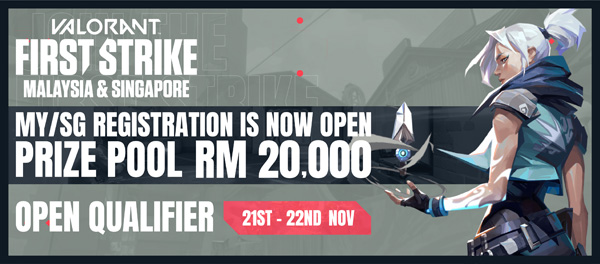 VALORANT First Strike: Malaysia and Singapore anticipates the participation of over 200 players. Top 4 teams from the qualifier will advance to the next group stage and battle for the final 8 slots. The teams will be expected to play in the Grand Finals with live streams scheduled for December 2020.
"We have a great partner and an amazing esports game title to close the year 2020. VALORANT enthusiasts are highly encouraged to participate in First Strike to strengthen their skills and gameplay leading to the upcoming tournaments in 2021. We hope to see new emerging talents who will take on the challenge and build a legacy for themselves.", added Jamie Goh, Project Lead from TGC for VALORANT First Strike: Malaysia and Singapore.
The VALORANT First Strike: Malaysia and Singapore is now open for registration, with Malaysia at valorantmy.com and Singapore at valorantsg.com respectively. Visit the website for live updates and more details regarding the tournament.