In this modern age of information technology, our community is filled with all sort of smart devices and the internet of things. People's hunger for conveniences and connectivity has pushed the industry to expand the development from smartphone to wearables. Smart wearables are mostly dominated by smartwatches for its lifestyle design and features, but there is also another form factor device that captured the heart of wearables fans, the fitness tracker.
Today we have a look at Fitbit Charge 4, the latest offering by Fitbit.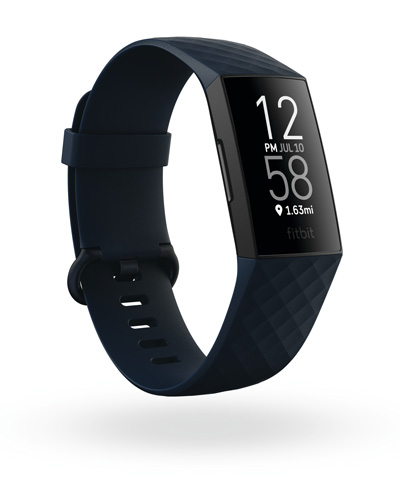 Design
You can easily differentiate a fitness tracker from a smartwatch by its smaller form and minimal design. The Fitbit Charge 4 is made up of a small tracker module in aluminium chassis that can connect to a variety of straps based on personal preference. There's only a single inductive button on the side of the tracker. You access the functions of Charge 4 through the touch-sensitive screen.
Fitbit Charge 4 features a monochrome OLED display that is big and bright enough to shows all the notification and activity stats. I have no problem reading the text in monochrome, thanks to the clever labels with different intensity. The visibility is impressive even under direct sunlight. You can bring this tracker wherever and whenever you want to.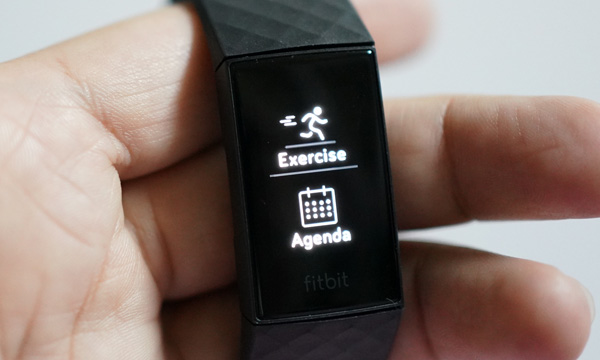 The touch screen is sensitive and the navigation feels smooth. You just swipe vertical or horizontal and then tap on the screen to access the function.
The compact and lightweight design of Charge 4 means you can wear this tracker into your sleep without any stress on your body. It just feels like wrapping a thick rubber band on your wrist.
Performance
Heart rate sensor
Behind the Fitbit Charge 4 chassis, there's the heart rate sensor which provides a fast and accurate reading. I tried to test the accuracy by quickly placing the tracker to another person's wrist, and the response was fast and read a different BPM.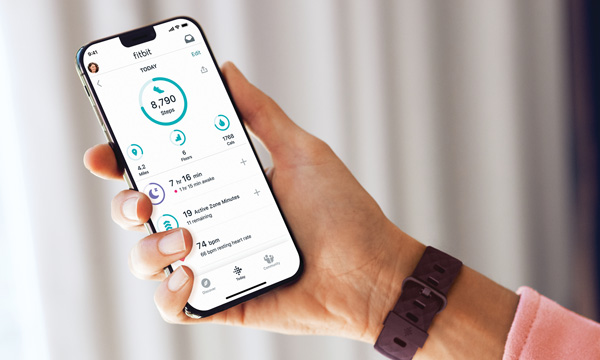 The heart rate sensor also plays an important role in the Fitbit app feature such as Workout Intensity Map and Active Zone Minutes. A new workout intensity map in the Fitbit app provides you with a detailed breakdown of your different heart rate zones during your workout; Active Zone Minutes, a new metric that is calculated using your age and resting heart rate, provide you with a more personalized measurement of how hard you worked during any energizing activity, beyond just steps.
Sleep Tools also uses the heart rate sensor to better understand and improve your sleep with advanced sleep tools. It provides daily insight into your sleep quality based on heart rate, restlessness, time awake and sleep stages. Stat can be viewed in the Fitbit app or directly on your wrist in the on-screen dashboard.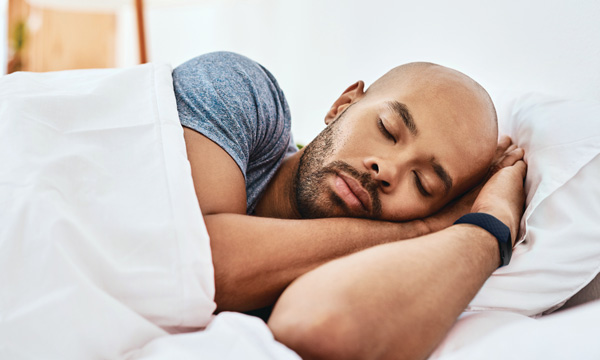 GPS
For the first time, Fitbit has integrated a GPS into the Charge series. The Fitbit Charge 4 with built-in GPS provides you with real-time information on your pace and distance on runs, hike, walks and bike rides. There are seven GPS-enabled modes to choose from, including a new Outdoor Workout mode for any outdoor activity.
Pairing the GPS-enabled Fitbit Charge 4 with Fitbit app will unlock even more possibilities.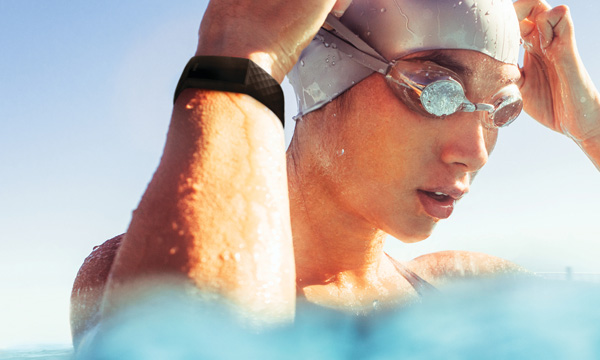 Battery
The Charge 4 charges for up to 2 hours, and then enjoy up to 7 days of battery life on a single charge or up to 5 hours while using the GPS mode. This enables you to wear the tracker for the extensive journey without the worry of battery life.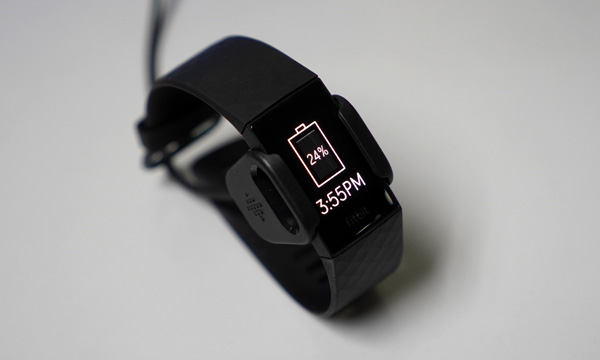 Connectivity
Fitbit Charges uses Bluetooth to connect to the Fitbit app for more features and stat reading. Once it's paired, the Fitbit app can display even more accurate and detailed reading of your daily activities such as steps, floors, distance, calories and more. You can also set your sleeping routine, exercise target, weight goal and even water consumption! Thanks to the SpO2 and heart rate sensor, you can have a better understanding of your sleep quality and heart rate.
As a smart wearable, the Fitbit Charge 4 does provide selected notification based on the app setting. Other than the essential apps like Agenda app to check upcoming appointments, Charge 4 also displays the notification from my Facebook account, including a non-English notification.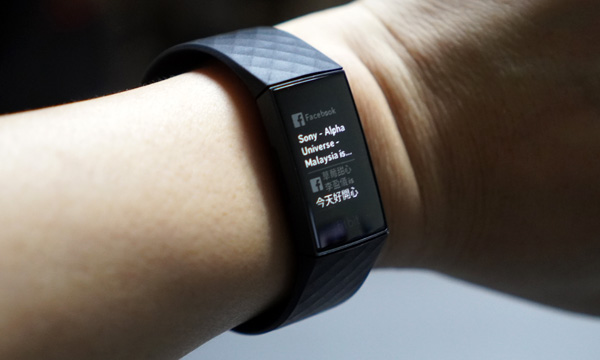 If you are a Spotify user, the Fitbit Charge 4 allows you to control the app with easy-to-access music controls that let you choose the music output, play, shuffle and skip content, and like songs right from your wrist.
You can go even further on the Charge 4 with Fitbit Premium. Their personalized, step-by-step guided programs are tailored to you based on your goals, fitness level, schedule, preferences and data to help you move more, sleep better and eat well. Through Fitbit Premium, you will access health and fitness content and workouts from popular brands, and more.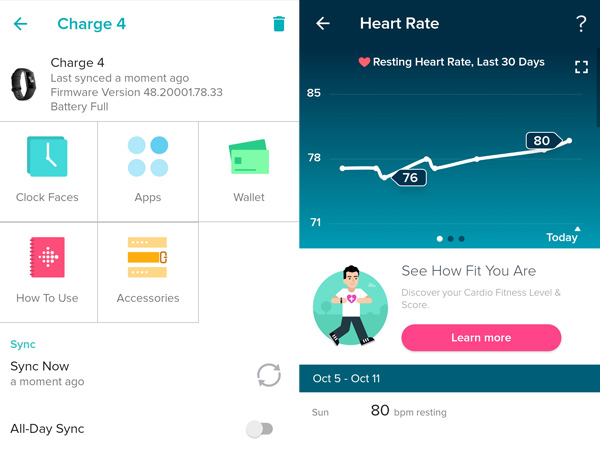 Verdict
Charge 4 is one of the popular offering by Fitbit with its many fitness and tracking capabilities. Bundled with a built-in GPS for real-time information of pace, distance and metrics; and an impressive heart rate sensor for accurate reading of heart rate and sleep quality, this tracker can do more than you expected. When Charge 4 is connected to the Fitbit app on your smartphone, it unlocks more possibilities of what you can achieve with this fitness tracker.
For anyone who likes to get into the world of fitness tracker, Fitbit Charge 4 is highly recommended for its rich features and accurate tracking.