The evolution of television has offered more options than ever for consumers to select in order to cater to users' viewing experience. Hisense as one of the leading television brands in Malaysia offers a variety of televisions for its users to choose based on their preference. Three new televisions that were brought into Malaysia recently are 4K Android TV, 4K UHD Smart TV and 4K Smart Laser TV which is powered by Hisense VIDAA U4 system.
"We understand that everyone has different needs and preferences in choosing a TV like features, designs, durability, price and many more. Apart from that, users are also taking into consideration whether it's a Smart TV, Android TV or Laser TV. Hence, Hisense Malaysia has put in a lot of effort to bring in a variety of 4K televisions for Malaysians. Now, you will have a wider selection of televisions to elevate your viewing experience," said Mr. William Li, Managing Director of Hisense Malaysia.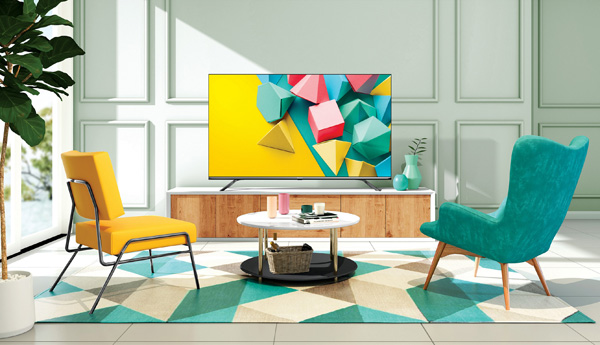 4K Android TV, Model: 65A7400F
RRP: RM3,999
The 4K Android TV comes with a truly comprehensive 4K solution where the users can enjoy the striking 3840 x 2160 resolutions with vivid local 4K playback, 4K content streaming, and UHD Upscaler technology. Android TV version 9.0 with 16GB storage, having 3 HDMI cables and 2 USB ports, come in 3 screen sizes 65/55/50" for users to choose. Dolby Vision HDR: Ultra Vivid Picture makes the home entertainment more powerful and dramatic. It contains bezel-less design which provides users an enriched, immersive and seamless viewing experience.
The High Dynamic Range supports this TV for a variety of HDR formats, including HDR10 and HLG. It also provides entertainment tailored for users byoffering a smarter way to watch TV. Android TV allows users to download apps from Google Play store and watch their favorite content priority from variety channels like YouTube, Netflix, Prime Video and more. Not to forget the voice search feature, where users can just speak to the remote by pressing and hold, then the users are able to search the things they're looking for.
Moreover, users can enjoy the news easily and also the touching dialogue of the movie as it contains DTS Virtual -X. The Android TV will identify and locate the dialogue independently from the background so it is convenient to listen. The precision colour features pure colour through Hisense UHD TV. Create a vast array of color shades with 8 bits colour depth, and deliver wide-range of colour information to the panel to get a more colourful viewing experience.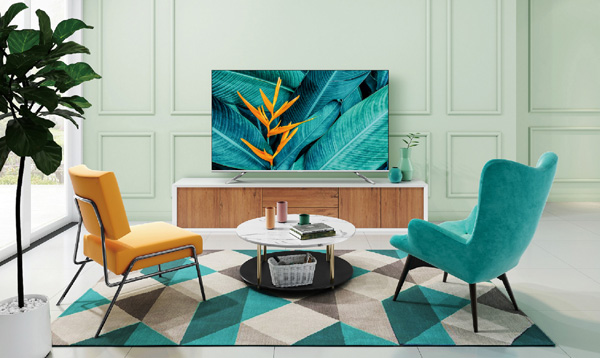 4K UHD Smart TV, Model: A7500F 75"
RRP: RM7,999
The 4K UHD Smart TV A7500F Series contains 4K Upscaler to analyse the image frame by frame and arrange the pixel accurately. This enables users to enjoy more smooth and detailed images. Smooth Motion (MEMC) restore the clean and clear motion where it makes every scene brighter, clearer and also smoother. This model of UHD Smart TV comes with 4 HDMI inputs and 2 USB ports.
Moreover, the smooth motion in this TV identifies the details related to fast moving objects and rearrange the pixels to get clean, clear motion. It is able to see bright clear and smooth movement in every scene. RemoteNOW app is available in Google Play or the App Store for users to download and connect to WIFI which enables them to control the TV by simply tapping or swiping the screen on their smart devices. The app allows users to control the TV as well if the remote control is lost.
Depth Enhancer technology to analyze each image and adjust dynamic contrast levels automatically, which results in a more dramatic viewing experience. Users can enjoy cleaner and higher quality picture details with the application of noise reduction technology to avoid users getting the wrong message when the users watch TV programmes.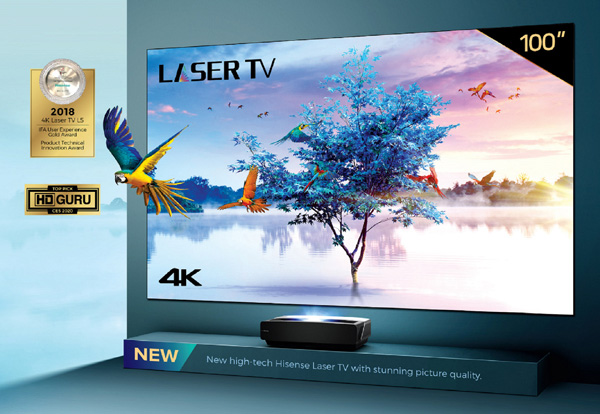 4K Smart Laser TV, Model: 100L5F
RRP: RM29,999
The 4K Smart Laser TV 100L5F series has been designed with Anti-Reflective 100" Optimized Big Screen,which offers a great picture quality in any setting. The user's eye will remain comfortable and less eyestrain that is 20% more comfortable than paper reading after watching the Laser TV closely for a long time as the image that is present on the Laser TV screen is reflected instead of directly into the users' eyes which is effective with human visual perception.
This laser TV has 4 HDMI inputs and 2 USB ports, while the Quad core processor, HDR system, MEMC technology produce a better picture quality. With the Hisense's own VIDAA U OS version 4, consumer are able to enjoy watching television with user friendly interface as all apps are pre-installed and ready for the users to enjoy.
Laser TV enables outstanding pictures display with high contrast by applying HDR mode. HDR technology introduced a new range of colours and contrast to deliver stunning images with incredible depth. The combination of DLP Theater Technology with Hisense patented technologies perform the laser engine to provide laser focus details and the brightness that only available in cinema, but the users now can enjoy in their house.
Not only that, Laser TV also performs cinematic experience for the users as it is equipped with an excellent audio system technology which won the DOLBY ATMOS award, the users are able to watch their TV show with better audio system especially to pair with Dolby Atmos certified sound system. Users can be assured of the best viewing experience and high quality pictures by using Laser TV as it contains millions of pixels in the DIP chips to create outstanding details across the 100" screen.
For consumers who are interested to purchase above-mentioned products, can always refer to www.hisense.com.my/dealers-locations. To learn more about all of Hisense's premium offerings, visit Hisense Malaysia and follow @HisenseMalaysia on Facebook, and YouTube.