When it comes to technology, all consumers have their own preferences and style that make our devices an extension of the way we work or play. Nine years ago, Apple left a mark on the market for tablets with the launch of the iPad. However, the Cupertino giant's creativity has hit a wall, with many new players snapping at their heels. One of these is Huawei, and the launch of the newest HUAWEI MatePad Pro will further establish why it is a tablet that one cannot live without.
In Q3 of 2019, Huawei rose to the top and became the number 1 brand for tablet shipment in China. Building on this success, HUAWEI MatePad Pro was launched, aimed at the new elite used to working on the go. Now, more than ever, such technology is proving to be a great benefit as we Malaysians have had to work remotely and from home as we face uncertainties in this lockdown period.
One of the key highlights of the HUAWEI MatePad Pro is its Multi-screen Collaboration, a feature that intends to reinvent the way we work.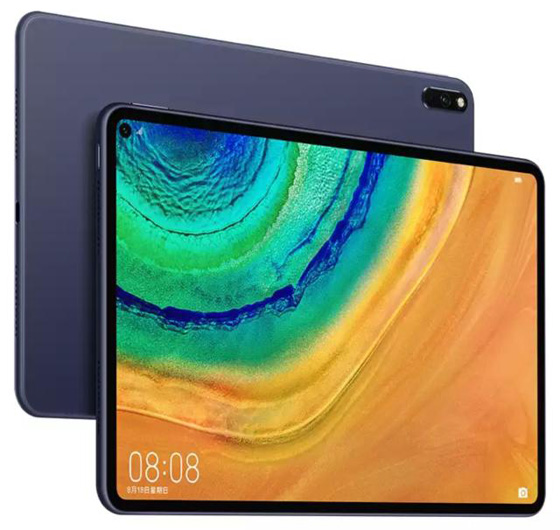 The HUAWEI MatePad Pro is Huawei's first tablet to include Multi-screen Collaboration, enabled by Huawei Share. With this feature, you can work seamlessly across two devices, harnessing the power of both at the same time. Device collaboration is something the iPad Pro struggles with, and this has had a big impact on the efficiency of Apple's tablet.
Multi-screen Collaboration is made possible on the MatePad Pro thanks to Huawei's EMUI 10 (the same used for the Mate 30 flagship smartphones), which features distributed technology. By drawing on this technology, Multi-screen Collaboration can deliver ultra-fast connections, smart collaboration between devices, and seamless content transfer.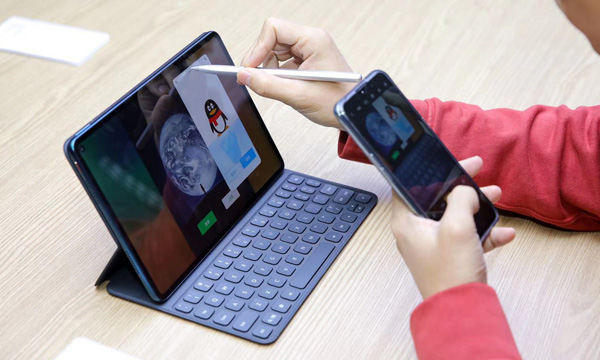 With A System-level Connection, You Only Need One Screen
When you use Multi-screen Collaboration, you can connect the HUAWEI MatePad Pro to your Huawei mobile phone at the system level, so you can see and use both devices on the same screen. There are three ways to connect: Search and Found by nearby Bluetooth devices, NFC area Touch, and scanning a QR code. For example, you can connect the tablet with the HUAWEI Smart Magnetic Keyboard and tap your Mate 30 series phone at the Huawei Share icon () on top of Shift key to instantly pair them. Now you can use the keyboard to input text on your phone!
Although the iPad Pro also has NFC, you cannot use it to connect other devices to the tablet because its use is limited to Apple Pay. This is a bit of a wasted opportunity as all iPhones released after the iPhone 6 have built-in NFC chips, but it cannot be used to pair these phones with the iPad – the only method to connect the devices is via a Bluetooth connection.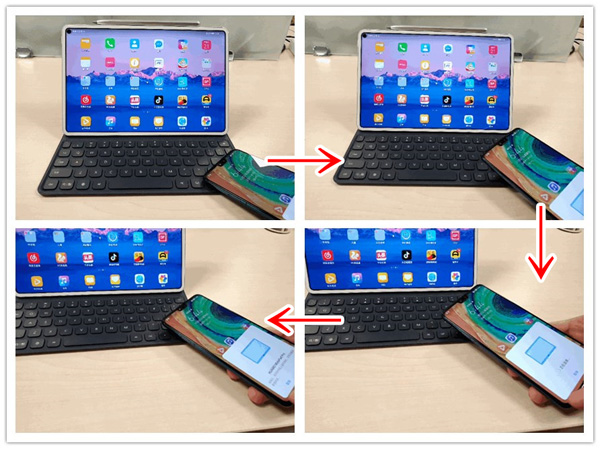 Seamless Collaboration Across Devices
When you're using Multi-screen Collaboration, the connected mobile phone screen will appear on the screen of the HUAWEI MatePad Pro. You can then transfer images, office files, and documents between the phone and tablet simply by dragging and dropping them. If you're editing a document on the tablet, you can drag an image directly from the phone, and drop it into the document. Then, you can drag the document to the phone, and vice versa.
Multi-screen Collaboration gives the smartphone access to the tablet's peripherals including the tablet keyboard, screen, microphone, speaker and camera, greatly improving efficiency. This means the user can answer phone calls, send and receive text messages on the tablet screen that offers a bigger viewing area. Additionally, HUAWEI MatePad Pro's four-sound track speakers and microphone provides an immersive audio and video experience. The Smart Magnetic Keyboard also makes word processing tasks a breeze on the tablet, facilitating better productivity.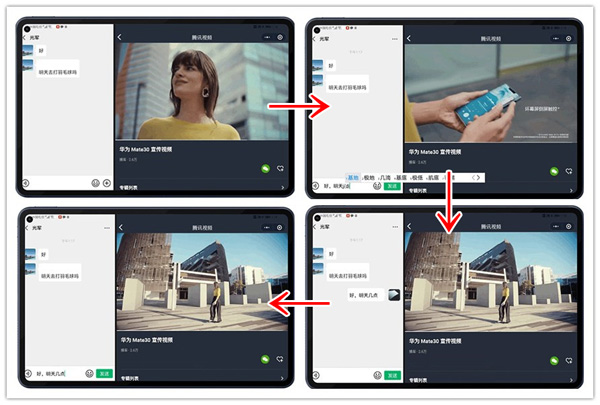 The iPad Pro has a function called Sidecar, which is somewhat similar, but you are not able to use it to work across a tablet and phone. All it does is set up your iPad to be used as a wireless external display for your Mac. If you add an Apple Pencil, the iPad can then be used as a graphics tablet.
Content Across Platforms
Once Multi-screen Collaboration is set up, the devices can seamlessly transfer content between each other. Users can take advantage of this feature to achieve higher productivity. Any unfinished documents or conversations can be transferred from the smartphone to HUAWEI MatePad Pro seamlessly, and users can continue with what they have been doing on another platform.
On the iPad Pro, you would need to use email or third-party apps to save and send your document, then download and edit it, which is much more of a hassle.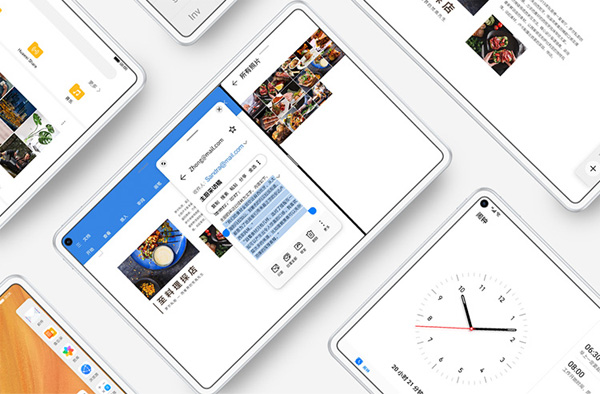 When it comes to office work, the HUAWEI MatePad Pro beats the iPad Pro hands down, thanks to Multi-screen Collaboration. Besides this, the HUAWEI MatePad Pro also features HUAWEI APP Multiplier, Multi-Window and PC mode, which are all designed to make the most out of the tablet's large screen and brings a whole new interactive experience.
More than just an aesthetic masterpiece or a mobile cinema, the HUAWEI MatePad Pro represents how Huawei rethinks creativity. The HUAWEI MatePad Pro's hardware and software make it a great choice for working on the go. It's a great device that will seamlessly integrate into the lifestyles of young professionals and the new urban middle class.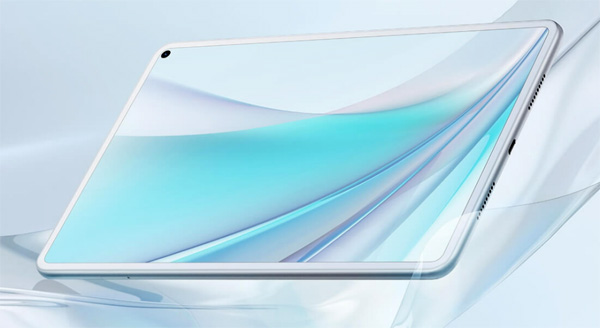 A Smartwatch for The New Generation
Along with the HUAWEI MatePad Pro, Huawei enthusiasts can further enhance the experience by partnering it with the HUAWEI WATCH GT 2e. Designed for Gen Z consumers, the smartwatch combines sleek technology with a cool design that marries both style and substance.
The watch has a tracking function for a vast selection of up to 100 sports and can record shareable data such as exercise time, calories, heart rate, workout outcomes, recovery time and others. It also features Huawei's first self-developed Kirin A1 chipset for wearable products that can power it for up to two weeks. Its 46mm stainless steel case has a unibody design that integrates the dial and comes in four colourways including Mint Green, Icy White, Graphite Black and Lava Red.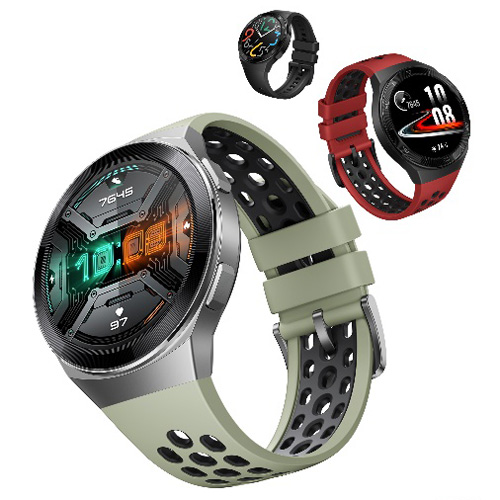 Best for You
Downloading the right apps for your tablet can enhance and improve your experience, and this certainly is the case with the wide selection of apps available in Huawei's very own AppGallery. Here you can download the most popular apps among Malaysians such as Tiktok, iFlix, WeChat and many others.
All apps installed on Huawei devices through HUAWEI AppGallery are protected with four layers of protection to keep all your private details secure. HUAWEI Quick Apps are also available through AppGallery and can help you free up more space on your device as you do not need to install them onto the tablet to be used.
HUAWEI AppGallery also offers users more rewards such as a 3-month free premium access to the best in entertainment with HUAWEI Video, up to 50GB HUAWEI Cloud storage for 12 months, as well as an array of HUAWEI Member Centre rewards worth up to RM2,381 from partners such as Malaysia Airlines (MAS), premium chocolatier Godiva, top sports brand Puma, and many more.
Pricing and Availability
Priced at RM2,898, the HUAWEI MatePad Pro will be available nationwide. The bundle comes with the HUAWEI M-Pencil (worth RM299), Smart Magnetic Keyboard (worth RM499), HUAWEI Cloud Storage 50GB free and 3 months premium access to WPS Office which were launched with the tablet for a smarter office experience.
The HUAWEI WATCH GT 2e will retail at RM599, and customers who pre-order the smartwatch will also receive a free strap (worth RM69). For more information and to make your order now, please visit here.
For more information on Huawei's latest products, stay tuned to Huawei's Facebook page at www.facebook.com/HUAWEIMobileMY.