After a long lockdown, MSI is happy that everything is opened-up again and wants you to stay productive more than ever! For that, MSI will kick off with a Mid-Year Promo featuring our Creator laptops and AMD gaming models.

For the MSI Prestige models, new owners will get to own a limited edition MSI Stealth Trooper Backpack which is previously only available exclusively to our MSI GS66 owners. The backpack features a redesign of our laptop backpacks and will satisfy the requirements of creators carrying their laptops and creation tools around. The deal is valid for Prestige 14 and Prestige 15 models.
MSI Modern line-up featuring budget creator options such as Modern 14, Modern 15 and AMD special offerings will also get to enjoy the promo too. New buyers will get an MSI Wireless Mouse for portable and productivity use. The AMD model of Modern 14 which features the brand new AMD Ryzen 5 4500U CPU. That will start to be available soon and the owners will get to enjoy a free wireless mouse too for getting one of the AMD Modern 14!
As for the AMD CPU and GPU-equipped Alpha 15, new owners will not only get to enjoy the powerful performance coming from the fully-AMD-powered laptops but also a great bundle! New Alpha 15 owners will receive an exclusive AMD Thunderbird gaming headset and an exclusive Alpha Edition of Touch and Go card! Now owning not only a rare laptop but also a limited edition of Touch and Go, how great the owner experience could even be starting from these?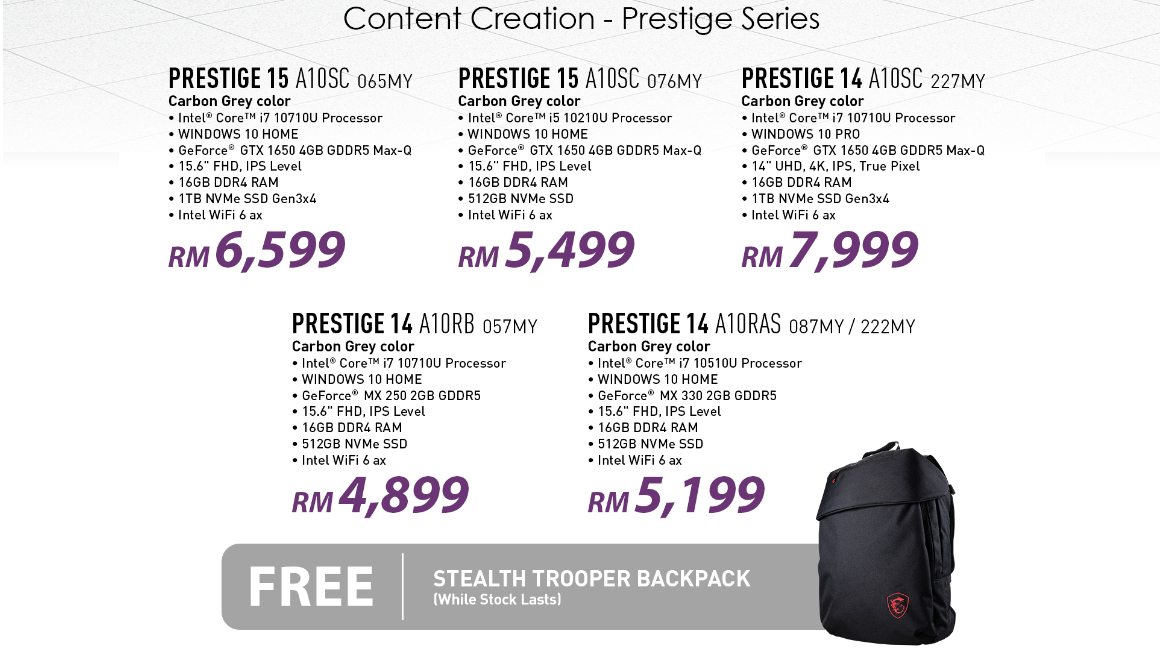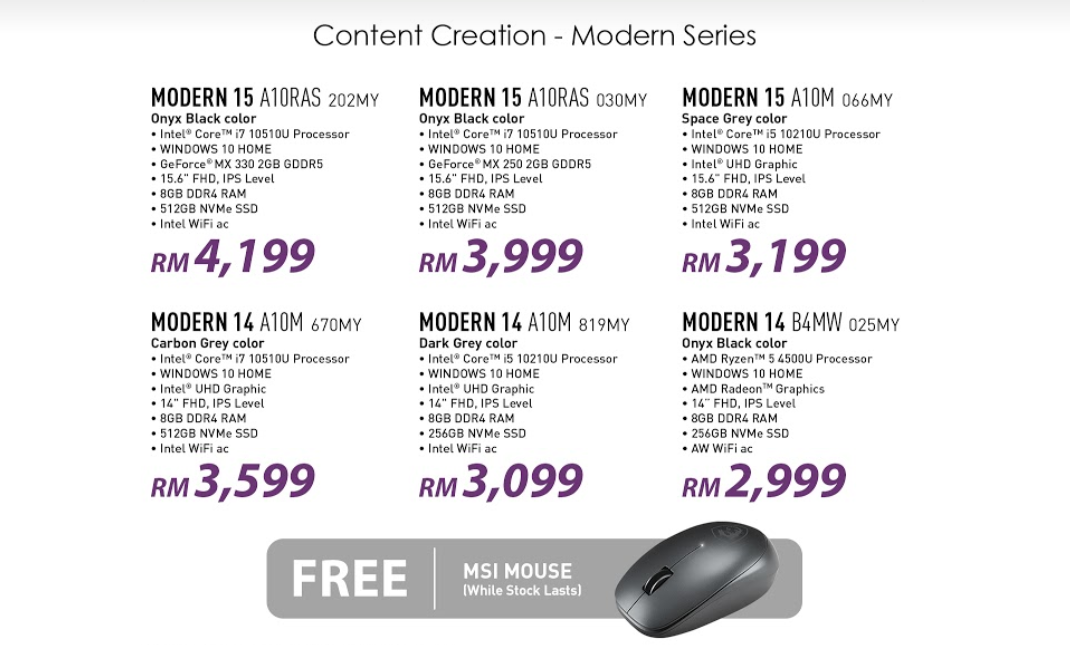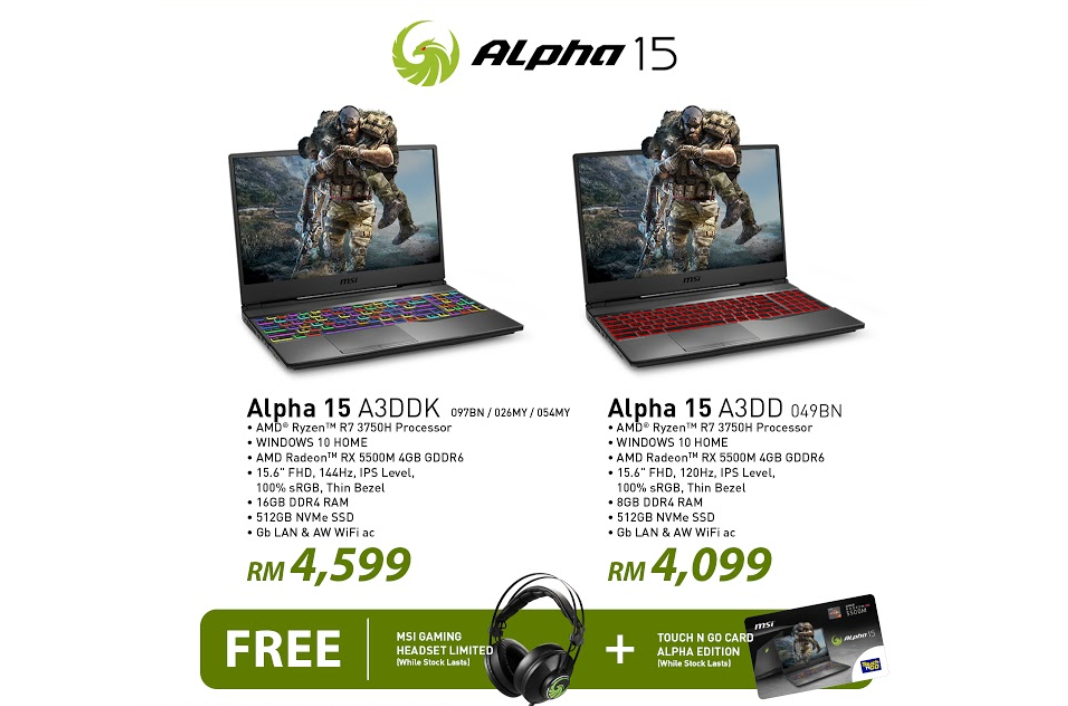 The promotion starts from this Monday, the 22nd of June and lasts until the 12th of July. The new owners of the mentioned machines will be able to claim the gifts on the MSI Member Centre or from the promo landing page. More info can be found on the flyers or PM MSI's Facebook.