In a recent ruling by the United States District Court, Central District of California on April 18, 2018, Tsuburaya Productions Co. Ltd. (TPC) has won its bid to be the sole Intellectual Property (IP) owner of Ultraman, which includes all the Ultraman heroes, monsters and any other characters related to the Ultraman Universe. With this victory, Mr. Masayuki Nagatake, President of Tsuburaya Productions, announced that TPC will be focusing its attention on the major global expansion of the Ultraman works. At the first major press conference of Ultraman in Malaysia, TPC announced all their upcoming plans and business cooperation with their Malaysian and Southeast Asian partners.
At the press conference, Mr. Masayuki Nagatake, President of Tsuburaya Productions said, "I am proud to announce that we, TPC, have won the U.S. lawsuit which solidifies our decades-long faith and efforts to fully and finally resolve this dispute and confirm our worldwide rights to "Ultraman". As the U.S. judgement is highly recognized and most reliable judgment in the world, with its so called "Discovery" process, where both parties must disclose enormous amounts of documents, materials, and communications that both parties had in their possession, which was not mandatory in previous lawsuits, U.S. lawsuit has the most
legitimate way to discover the truth in the dispute, we intend to actively proceed with the further overseas expansion of the "Ultraman" works".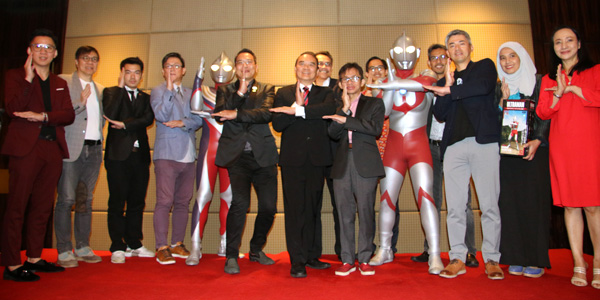 TPC revealed their plans for the next three years starting with the announcement of their latest Ultraman series, Ultraman R/B, which will air on Malaysia's Astro TV starting on 30th August 2019. Besides that, TPC recently launched a brand-new series titled "ULTRAMAN TAIGA" in Japan last July 2019 and it will be available worldwide in 2020. Ultraman Taiga is the son of the legendary hero, Ultraman Taro, and will explore the universe with his companions, who are Ultraman Titas and Ultraman Fuma.
The Ultraman expansion doesn't end there as TPC is launching Ultra Galaxy Fight, an online series featuring Ultraman's New Generation Heroes versus the League of Darkness! Ultra Galaxy Fight will be broadcasted on TPC's official YouTube channel starting from 29th September 2019 onwards. Moreover, TPC announced that the production of Season 2 of Netflix's ULTRAMAN is ongoing. First released in April 2019, the series has become a smash hit around the world and released a lot of merchandise. TPC also mentioned that more characters will be featured in the upcoming season.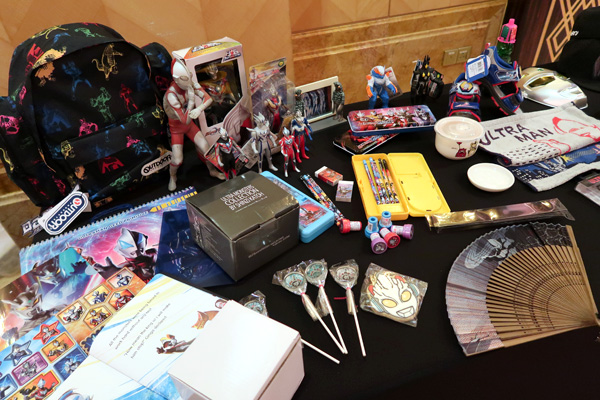 Furthermore Mr. Masayuki Nagatake said, "We will be releasing "KAIJU STEP", a miniseries about Ultraman Kaiju appearing as little kids that goes on adventures while learning about new and different things. KAIJU STEP is aimed at preschoolers and it will first be broadcasted on Japan's NHK TV network this October 2019fall. In addition to that, I am proud to announce the ongoing production of "SHIN ULTRAMAN", a movie adaptation of the original Ultraman created in 19696. The movie is scheduled to be released in 2021, and it will be the biggest budgeted movie ever in the history of the Ultraman Universe!".
Present at the first Ultraman Press Conference was Mr. Masayuki Nagatake, President of Tsuburaya Productions, alongside YBhg. Dato' Mohd Roslan Mahayudin, Director General of Intellectual Property Corporation of Malaysia (MYIPO), Mr. Kei Minamitani, Manager of International Business Affairs of Tsuburaya Productions, Malaysia External Trade Development Corporation (MATRADE), National Film Development Corporation Malaysia (FINAS), Malaysia Digital Economy Corporation (MDEC), Perbadanan National Berhad (PNS), Malaysia Association of Amusement Themepark & Family Attractions (MAATFA), Malaysia Retail Chain Association (MRCA), ASEAN Retail-Chain & Franchise Federation (ARFF), Perbadanan Kota Buku, Malaysian Film Producers Association (PFM), Malaysia Retail Association (MRA), Association of Post Production & Animation Malaysia (POSTAM), Federation of Malaysian Manufacturers (FMM), Japan External Trade Organization (JETRO) and Embassy of Japan in Malaysia.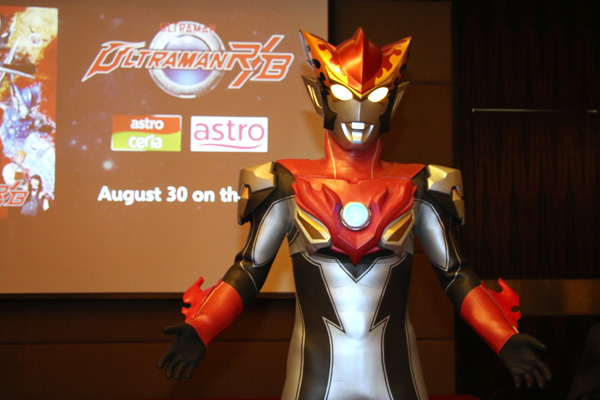 About Tsuburaya Productions Co. Ltd. (TPC)
Tsuburaya Productions is a Japanese special effects studio founded in 1963 by special effects wizard, Eiji Tsuburaya. The studio is best known for producing the Ultra Series. The head office is located in Shibuya, Tokyo, Japan.