For the love of Malaysia, Canon Marketing (Malaysia) Sdn Bhd staff and family stepped up to do their bit to protect and preserve one of the nation's most treasured wildlife conservation sites, that is Zoo Negara. The company advocates for sustainability of environmental ecosystem and has chosen to support wildlife conservation in Zoo Negara through its recent social responsibility efforts.
Canon Malaysia's show of support came essentially in response to recent media highlights on the plea for corporations and individuals to come forward in aid of Zoo Negara's struggles in – preserving the nation's wildlife tourist site. The National Zoo has been needing more visitors and help to cover its operational cost and expansion in recent times.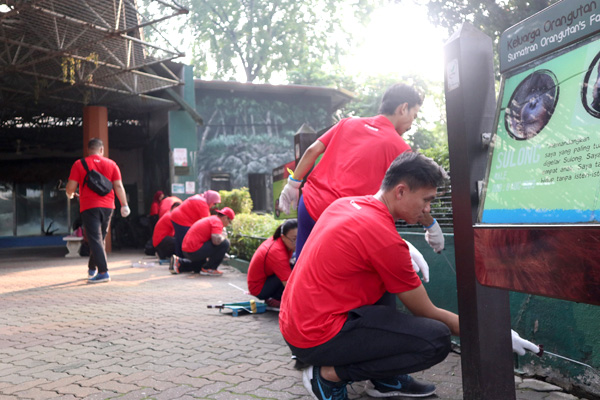 Through the spirit of nationalism and camaraderie, 150 Canon personnel and their families recently spent the day at Zoo Negara as a family affair led by Andrew Koh, President and CEO of Canon Marketing Malaysia to contribute to the overall wellbeing of the zoo while learning about biodiversity and wildlife conservation. "Green" preservation activities saw the cleaning and washing of the Javen Deer and Wallaby enclosure in helping to improve the animals' wellbeing. While 'Glow' activities saw everyone going "ape" over the thrill of painting the Ape Centre as well as other different areas at Zoo Negara for a much-needed facelift and to provide a much more delightful experience for visitors.
According to Koh, "it was truly a heartfelt experience for the staff and their family members collaborating together in support of preserving and elevating one of our country's national pride. It was a valuable experience for all especially children who got to get a closer look into the diet, care and habits of these animals and the importance of conservation and creating a sustainable ecosystem for future generation."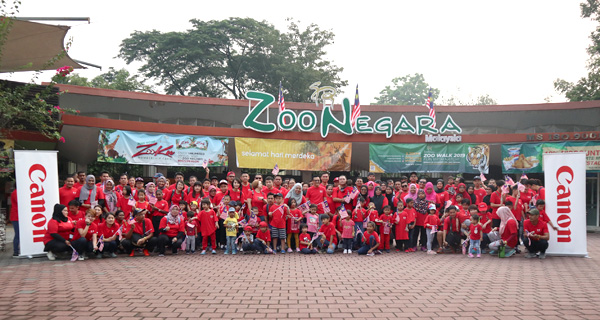 Canon Malaysia's recent social responsibility efforts towards Zoo Negara also mirrors the company's "Kyosei" philosophy which emphasizes balancing the company's responsibilities towards the community and environment with its business interests by coming together and working towards a common good for a better Malaysia.