Every year smartphone manufacturers bring us new innovation with the latest devices that come equipped with the most advanced software and hardware. They not only breaking the benchmark score of the predecessors, but also the price barrier of the industry. The flagship models offer the best performance in the market, but do you really need that? Or you can look for other choice that fits your life style?
Realme is a young technology brand that entered the market in year 2018 with the slogan of "Proud to be Young". Realme always focuses on its user needs and presents products with both strong performance and trendy style. They are committed to offer smartphones with powerful performance, stylish design and sincere services. Realme 3 Pro is the latest and most advanced model that they bring to the market.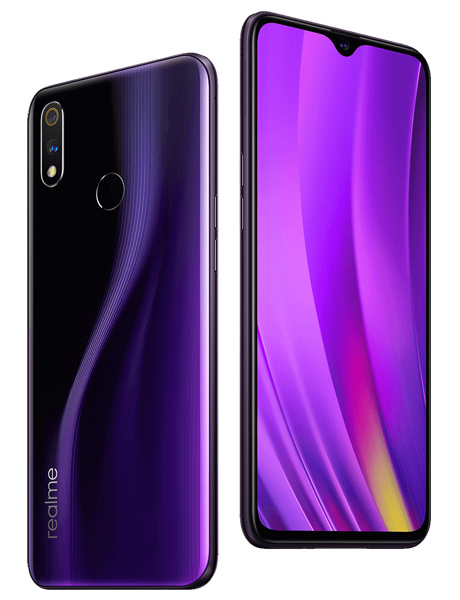 Design
"Speed" is what Realme used to define Realme 3 Pro from the very beginning. Inspired by racing track of Le Mans, Realme 3 Pro features a unique S-shaped lighting effect of utilizing light reflection and refraction. The S-shaped pattern resembles the most challenging and exciting chicane in motor racing as the tribute to the speed and passion found in motorsport. Combined with the oblique gradient colourway of Lightning Purple and Nitro Blue, Realme 3 Pro presents a trendy and outstanding visual effect on its light body.
Realme 3 Pro comes with the dewdrop design on its 6.3-inch , 90.8% screen-to-body ratio, FHD+ display screen that also equipped with Corning Glass 5 for your peace of mind.
With a mere 172g weight, the Realme 3 Pro feels light in our palm and just about right for one hand operation without any stress.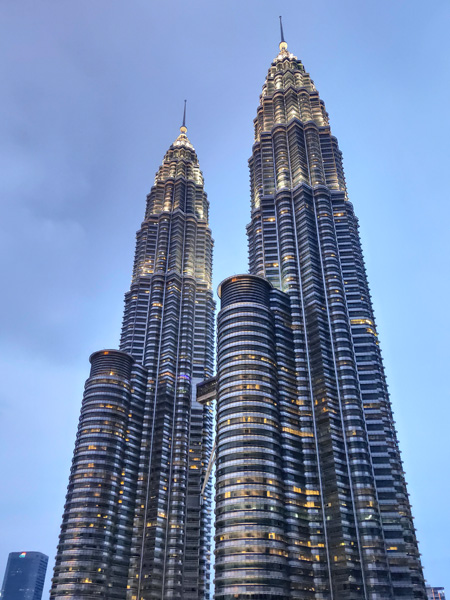 Camera
For the imaging need, Realme 3 Pro features dual rear cameras: A 16MP primary camera and 5MP secondary camera with AI scene recognition that recognize 16 independent scenes and 100 scene combination to select the best exposure setting for your photo. All you need to do is point the camera on your subject and be steady, then the Realme 3 Pro will do the rest for the best result.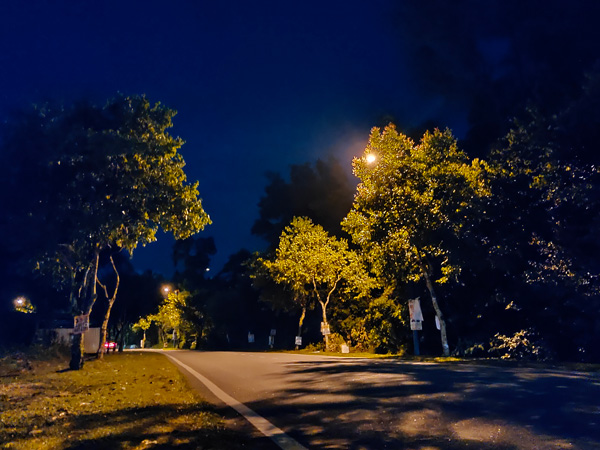 One mode that stands out from the rest is the Nightscape mode. With the aid of AI, multi-frame synergy and anti-shake algorithm, the Nightscape mode allows you to take pictures in dim light environment with significant improved quality. It captures the area where our naked eyes can hardly see by light up the dim parts to show more details on the picture.
Realme 3 Pro also features Chrome Boost mode for better imaging effect, colour and style. By using AI technologies, scenes in photos are recognized and then optimized into more balanced exposure with better dynamic range and details in highlight and shadow parts.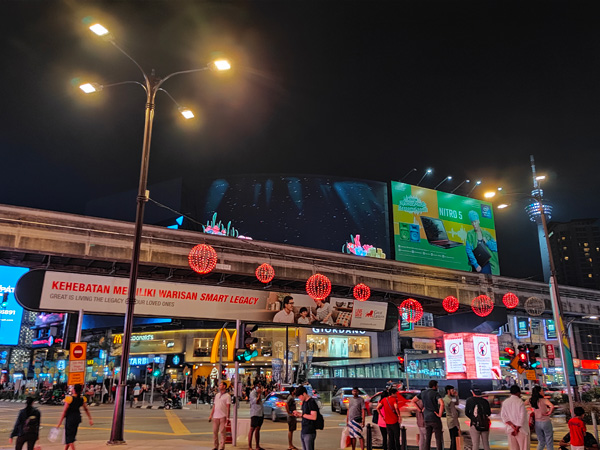 For all the selfie lovers, Realme 3 Pro also comes with a 25MP front camera with f/2.0 aperture. Combined with the built-in AI Beauty, Group Selfie and Portrait Mode, the Realme 3 Pro is ready to take on all your selfie requests.
Performance
Built on 10nm process-manufactured Snapdragon 710 processor and Kryo eight-core architecture, Realme 3 Pro can achieve the clock speed of 2.2GHz. Combined with the Adreno 616 GPU that guarantees real visual sense and more efficient and advanced 3D image rendering, Realme 3 Pro is more than capable to handle your everyday task and mobile gaming.
Battery
For all the features that mentioned above to work flawlessly, you need a big and reliable battery for optimum performance. Thankfully, Realme 3 Pro is build with a 4045mAh high capacity battery for all your battery-hunger works. It even comes with CABC (Content Adaptive Backlight Control) mode to extend the battery life with intelligent adjustment to the screen brightness and contrast.
Huge battery needs fast charging. That's where the VOOC 3.0 flash charge comes in handy. VOOC 3.0 only takes one voltage transformation in the adapter which gives VOOC 3.0 a higher power transformation efficiency and faster charging, and also reduces heat generation during charging process. Technically speaking, the 4045mAh battery can be charged to 50% in 30 mins, and 100% in 80 mins time. Though we still don't recommend any heavy-duty task when the phone is charging for your own safety.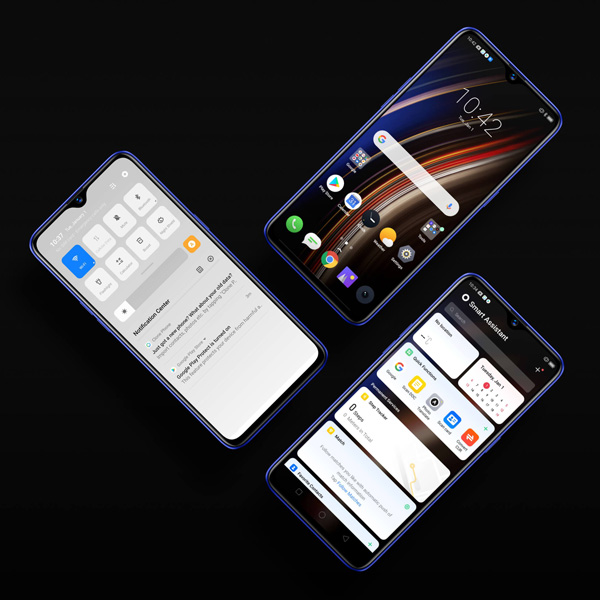 Verdict
With all the flagship premium phones in the market breaking everyone's bank for ultimate user exprience, Realme 3 Pro emerges as an alternative to those who prefer practicality over luxury. It may not have all the high-end hardware like multiple camera and ultra hi-def screen, but the dual rear camera still proves useful especially with the Nightscape mode.
The phone also comes with a trendy and young design that stands out on its own. With the Qualcomm processor and up to 6Gb of RAM, Realme 3 Pro gives you a sleek and seamless experience without burning a hole in your wallet.
It is as their slogan said, "Proud to be Young".