Starting a business is never easy, especially in the electronics industry; margins are tight and competition intense. Thunder Match Technology (TMT) is no stranger to trials and tribulations when it first started as a brandless store in Plaza Imbi, Kuala Lumpur more than 22 years ago. Despite it all, TMT thundered through, from repairing laptops and personal computers to becoming the largest IT and mobile retailer in Malaysia today with 82 outlets nationwide.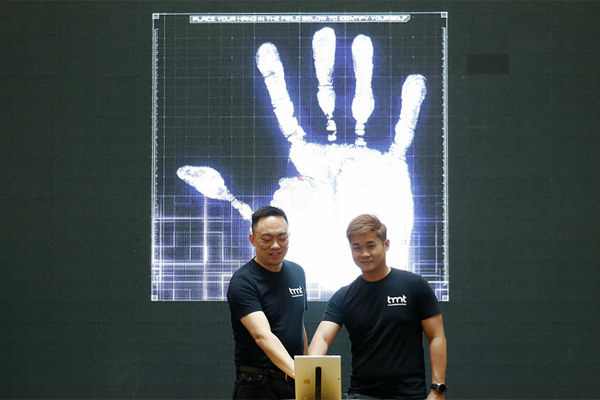 Not one to rest on its laurels, TMT continues to diversify and grow even as it remains steadfast in enabling Malaysians to live smarter every direction imaginable:
Home – Besides the usual laptops, printers, surround sound systems and more, TMT also supplies IoT products such as WiFi CCTV, smart speakers, home assistance amongst others. These easy to install products are also affordable, making ones dream for a smart home a lot more attainable.
Work – TMT provides all the basic, intermediate and advanced software and hardware for office use, including gadgets required by specialists of sorts – be it designers, programmers, technicians and more.
Health – Simple step counters and calories tracker to heart rate detection and more sophisticated wearables, you name it, TMT has it. This will allow Malaysians live healthier lives by being conscious of their activities.
Education – TMT also provides students with the software and hardware required for their education regardless of what courses they are pursuing. Further helping Malaysians is its partnership with UniEnrol where TMT has committed to sponsor 300 underprivileged students with the tech required for them to get the education they need for a brighter future.
Travel – Tech isn't just about the fancy gadgets but also your everyday necessities. For a worry-free travel (i.e. not having to fret over your gadgets' battery or the lack thereof), get your powerbank and universal travel adapter from TMT.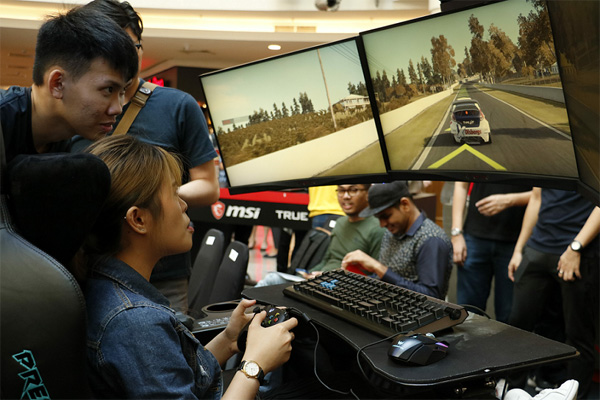 The gaming industry is yet another aspect that TMT is venturing into, recognising the huge potential it has in Malaysia since eSports are on the rise. A RM10 mil budget was even allocated by the Government for the development of eSports in the country, in Budget 2019.
"Game On" will be TMT's first-ever campaign focusing on everything gaming with month-long sales on gadgets, mobile, component and accessories across TMT outlets. To kick-off the initiative is the TMT Game On roadshow happening from 18 to 24 March 2019 in Mid Valley Center Court, which will be transformed into a playground of sorts for gamers, game developers and designers, industry leaders as well as tech enthusiasts.
With the big boys Alienware, AOC, Aorus, Asus, BenQ, Cooler Master, Corsair, Dell, Omen by HP, Hyper, Intel, Legion by Lenovo, Logitech, MSI, Predator, Razer, Republic of Gamers, Sony, Thermaltake, Vive and Zowie as official partners, TMT Game On is set to become the most-talked about event in Q1 2019. Visitors can check out the latest gadgets and gizmos that come with irresistible prices and even try the Predator Gaming Simulator Cockpit for a comprehensive experience.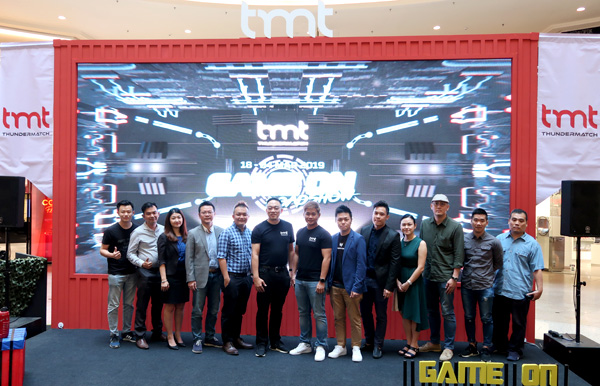 During the roadshow, visitor can also watch the best eSports teams around vie for the RM20,000 cash prize during the PUBG and Mobile Legends tournaments taking place on 23 and 24 March respectively. Visitors and fans can cheer for their favourite teams while watching the battle live on big screens. On the same weekend, a meet-and-greet session will be held with gamer influencers Lee Jossete, David Xero and Victor Kax as they share tips while live streaming onstage. All these activities will be available at no charge!
The fun does not just stop there – TMT customers who spend a minimum of RM500 at any of the TMT outlet from now until April 18 are entitled to take part in the lucky draw where they stand a chance to win vouchers and products worth a total of RM40,000.
The TMT Game On fever continues, spreading onto Southeast Asia and Taiwan's leading e-commerce platform Shopee. For those who are building a gaming den at home but need help stretching their Ringgit a little more can head over to Shopee for their essentials and pay by installment at 0% interest! All they need to do is simply scan the QR code from the products they want during the roadshow in Mid Valley, and proceed to make that purchase on Shopee.
For details on TMT Game On roadshow, visit here. To shop for your tech, visit tmt.my.