The world's best smartwatch takes a big leap forward, with bigger screen, thinner body, and class-leading health features make it a truly next-gen smartwatch.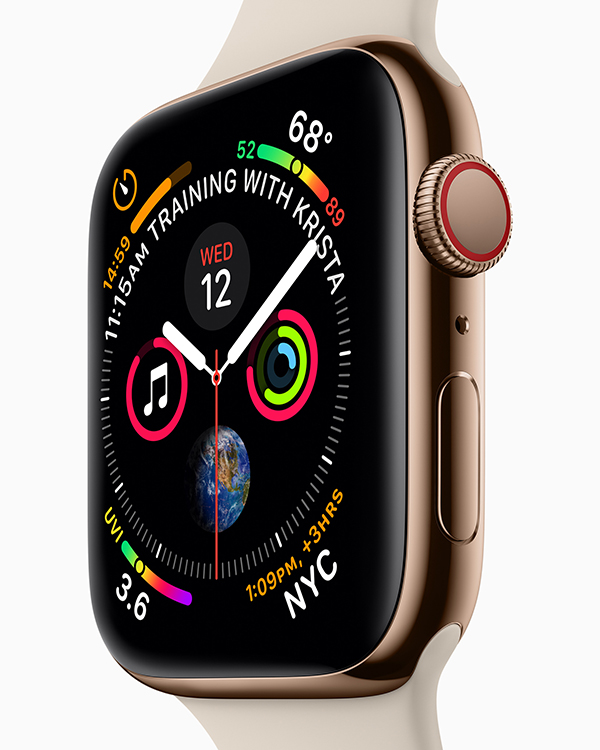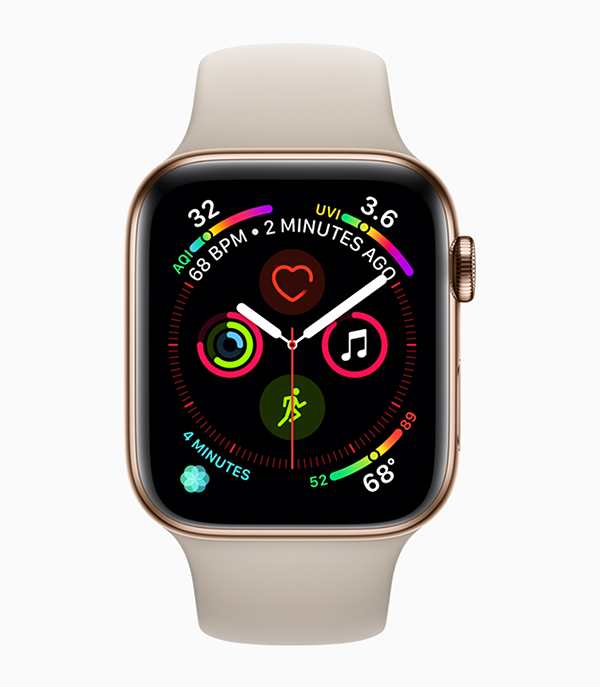 The first change in the Apple Watch's design since its inception brings 30 percent larger screens that extend closer to the edge of the body (it looks very iPhone X), with a slightly thinner chassis. The smaller Series 4 screen is now bigger than the largest Series 3 screen, which makes the smaller size tempting for more people.
A petite change in the curve underneath makes it feel less bulky to wear, even though the 40mm and 44mm sizes are marginally larger than the Series 3. It has extra feedback now when you use the Digital Crown: it 'clicks' pleasingly as you turn it, so it's easy to track your scrolling by feel. The side button is now flush to the case, which we're less keen on, since it's much harder to find Apple Pay in a rush.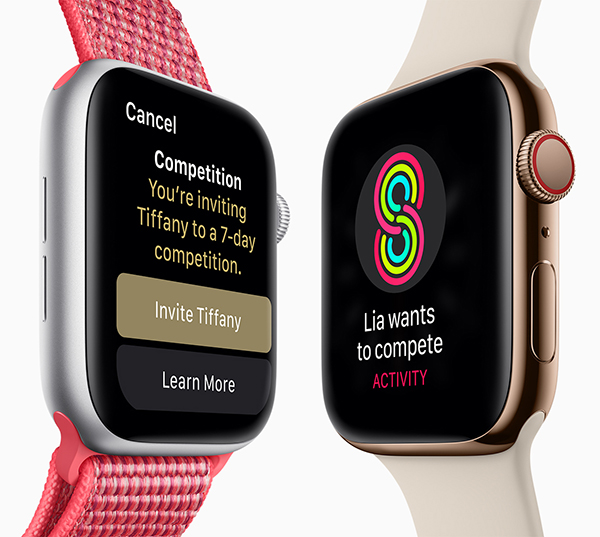 Apple's mighty smartwatch is incredibly fast in use, and there's a fantastic range of apps for it, though notifications and Siri are still your most likely ways to interact (and both work well here). Battery life can be three to four days with standard use.
The new, second-generation heart rate sensor seems to be less prone to errors of high and low readings, yet still lags behind a chest strap for true accuracy. A built-in ECG capable of detecting abnormal heart rhythm is an amazing tool to have, but you can't use it yet (regulatory approval is pending). The fall detection (asking if you need an ambulance after a tumble) turns it into a smartwatch that could save lives.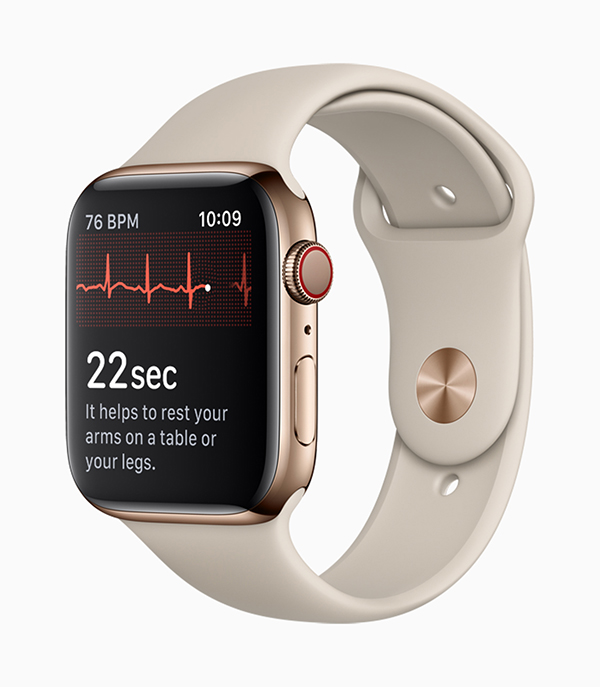 This is an irresistible new version of a smartwatch that was already way ahead of its peers. A more comfortable fit and bigger screen make it a tempting upgrade from any previous Apple Watch model, and the new health features make it something we think every iPhone user should look to get.
www.apple.com/my RM1,749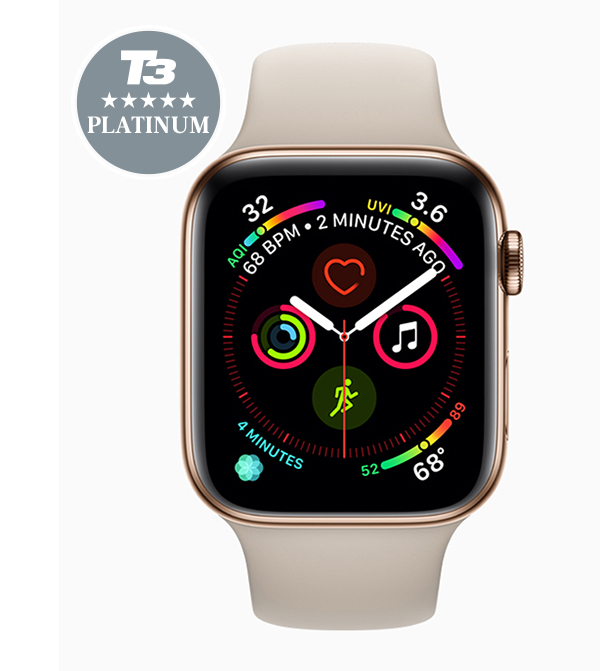 Review – Apple Watch Series 4, is it a truly next-gen watch?