Panasonic Malaysia today launched a new upgraded innovation to the market – Panasonic Big Cubie Oven, a new 30L Superheated Steam Convection Oven designed to revolutionise home cooking and healthy eating. Model, NU-SC300BMPQ, RRP: RM2,799 is a new addition to the extensive lineup of Panasonic Cooking product category.
Panasonic Cooking, comprises of kitchen appliances used for all stages of food preparation and cooking process, which makes an important part of the lives of Malaysians.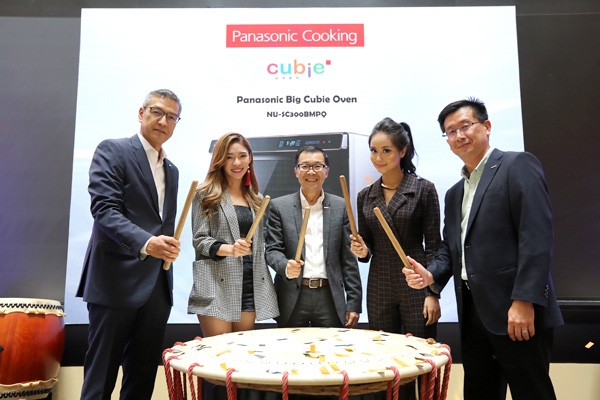 Being the market leader in the Kitchen Appliances industry, Panasonic is proud to be the only brand that boasts the widest range of Cooking Appliances to suit every kitchen needs and all levels of expertise. With range of Panasonic smart kitchen companion, cooking and enjoying healthy yet tasty meals with families has never been easier.
In line with Panasonic Cooking's tagline Healthy Everyday, Panasonic is proud to bring a new, smart and healthy innovation to the modern kitchens, enabling families to cook and enjoy fresh, healthy home-prepared food every day. Known as the Panasonic Big Cubie Oven, this upgraded version from its popular original has inherited the similar design of the Cubie family, hence the new name. Equipped with top notch technologies and enhanced features, this new addition aims to offer a quick-and-easy cooking solution for Malaysians who seek for healthy and delicious meal on-the-go.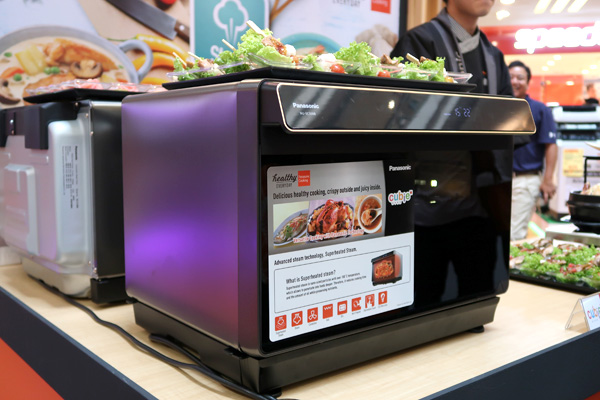 Some of the key features of our Big Cubie Oven are:
Superheated Steam Technology
Superheated steam, which exceeds 100℃, does not turn into water droplets in the air quickly, and is invisible (nano size) whereas normal steam becomes fine water droplets in the air, and can be seen. Powered by Superheated Steam Technology, this smart oven not only cook food to perfection, but also quicker and healthier.
Delicious: Perfect for roast that is crisp on the outside and juicy on the inside
Healthy: Preserve nutrients and flavours of food while eliminating excess oil and fat
Faster Cooking: Reduce cooking time using high heat energy
Versatile Cooking Possibilities
Various methods of cooking are available with focus on steam, stew, healthy fry, grill, bake and fermentation. Its enhanced steam function and convection heating technology allow for up to 30 pre-programmed menus and 5 cleaning modes for healthy, easy and delicious meal preparation and hygienic upkeep at all times.
Healthy Steam which uses Superheated Steam technology could give you a wider range of cooking versatility that is fast, easy and healthy. Cook the Superheated Steam way to give your family the best in culinary experience. Healthy Steam come with 3 levels of temperature settings.
Stew: Pop all your freshest ingredients into the oven and let it do the stewing.
Convection, Grill & Healthy Fry: Put together a feast with the big oven capacity for all your frying, baking and grilling adventures.
Fermentation: Let your dough rise to the occasion perfectly with the right temperature settings (30 ℃ & 40 ℃), be it pizza, pastry or yogurt.
Premium Design & Realise Big Volume Cooking
Elegant Sophistication Created with Technical Advancement: Experience a sophisticated touch of quality every time you use the practical innovativeness that assures you a perfectly done dish to delight your guests and family.
Large Capacity (30L): Now you can cook more all at one go and have a great feast of the favourite food you enjoy.
"Panasonic will continue to innovate and introduce new products that cater to different individual styles to the kitchen appliances line. We want to complement the fast-paced lifestyles of Malaysians by providing innovative kitchen appliances and all-round solutions," said the Managing Director of Panasonic Malaysia, Cheng Chee Chung.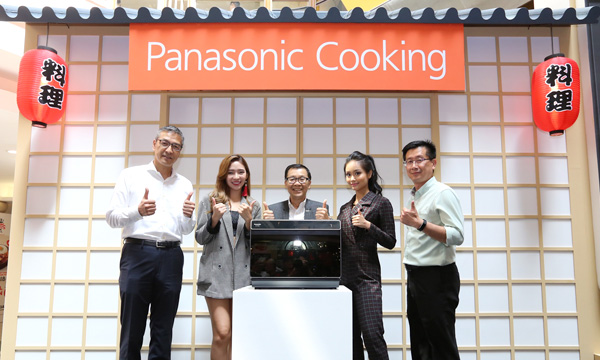 "Helping our customers to lead healthier lifestyles with our innovations is very important to us. The new Big Cubie Oven represents a shift in the way we think about healthy cooking and eating. We want to give our customers great tasting home cooked food that makes choosing healthier options easy," added Cheng.
One of the highlights of the event, Panasonic Cooking, in collaboration with ABC Cooking Studio will bring together an onstage cooking demonstration to make mouths water, featuring the versatility of Panasonic Big Cubie Oven and extensive Cooking Appliances line up. Shoppers can take a virtual reality tour at the Cubie Experience Room, immerse themselves in an interactive 3D projection mapping to discover the wonders of this smart oven.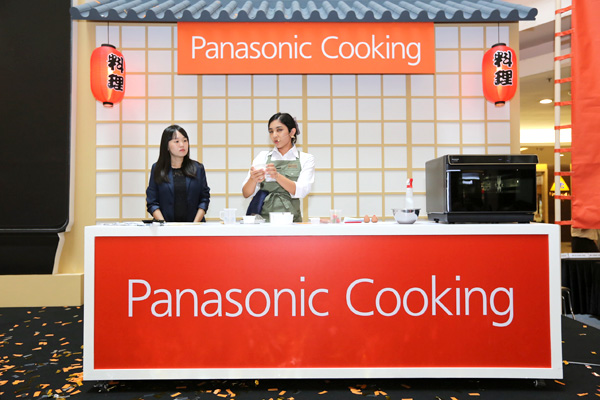 Panasonic Cooking will be conducting a demonstration roadshow from 3rd until 7th January 2019, at LG Oval Concourse, One Utama Shopping Centre. Come and meet the NEW Panasonic Big Cubie and discover more on the range of Panasonic home appliances in this roadshow!
Find out more about Panasonic's products and service offerings at www.panasonic.com.my.