Medklinn's range of air and surface sterilisers now has a home and travel friendly version called "Versa HomeTravel" to be available in January 2019.
As the name suggests, the Versa series is versatile, light and easy to carry around. Versa 25 which is rated to cover up to 250 square feet comes in Rose Gold and is priced at RM669 while Versa 45 covering up to 450 square feet comes in Classic Titanium and costs RM869.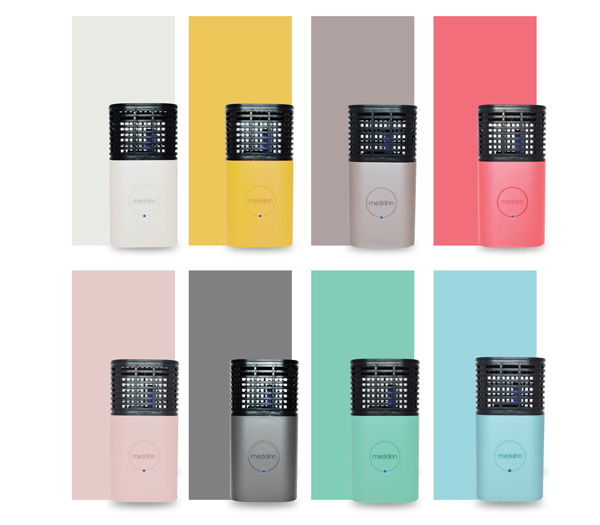 Not keen on any of these colours? Don't fret – there are eight more colours to choose from: Calm Blue, Sunshine Yellow, Pearl White, Happy Green, Sexy Red, Rose Gold, Classic Titanium and Pastel Pink. Additional casings cost RM99 each.
Petite, only weighing 220 grams, powerful, and powered by Micro USB, the new Versa HomeTravel Series is the ideal companion for home and travel.
These units will be available for pre-order during HOMEDEC 2018 (1 – 4 November) at a special launch price of RM569 for Versa 25 and RM769 for Versa 45 while Versa casings only go for RM59 each (with the purchase of any Versa model).
But we know that looks aren't everything. So, why Medklinn?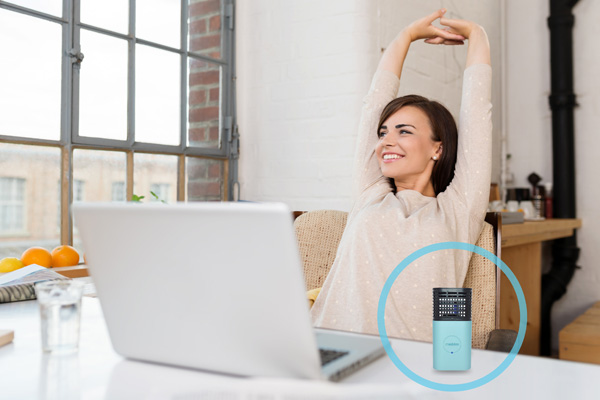 Medklinn products are uniquely engineered to sterilise air and surfaces safely and naturally, without chemicals or drugs. They are not to be confused with air filters or purifiers.
These products have been tested scientifically and have shown to eliminate 99.9% of all known bacteria, viruses, dust mite allergens, moulds and other harmful pollutants in the air and on surfaces.
This includes those commonly found on the bed. Especially when it comes to travel, do you know what you're sleeping on? Versa protects you from these microscopic dangers wherever you go.
Medklinn personal solutions are known for their minimal maintenance, only requiring an annual cartridge change. These cartridges are priced at RM139 and are easily available online.
"We are very happy to roll out the Versa HomeTravel series. Being able to offer a fuss-free solution that can be used both at home and on travels has been in our plans for quite some time now. The fact that we're able to offer something that is also aesthetically pleasing is an achievement we can be proud of. Ultimately, we want our customers to choose the series and colour that best suits their lifestyle and need.
"Our offer of a wide variety of coloured casings shows our direction as a brand. We want to stand out and customers can see that we are indeed different. Medklinn sterilises your air and surfaces. Who else can claim that?" said Peter Tham, Managing Director of Medklinn.