We need printers even in our increasingly digital, online world. From business proposals, financial statements, college and school assignments, to boarding passes, we need printouts.  Not all printers are created equal, though.
This is why Brother International a leader in IT peripherals with a unique 'Customer-First' approach has introduced a range of top-of-the-line, colour and monochrome laser printers, and inkjet multi-function centres (MFC) for business, retail and home that suits all workstyles and lifestyles as part of its bold move to tap deeper into the corporate and retail printing spaces.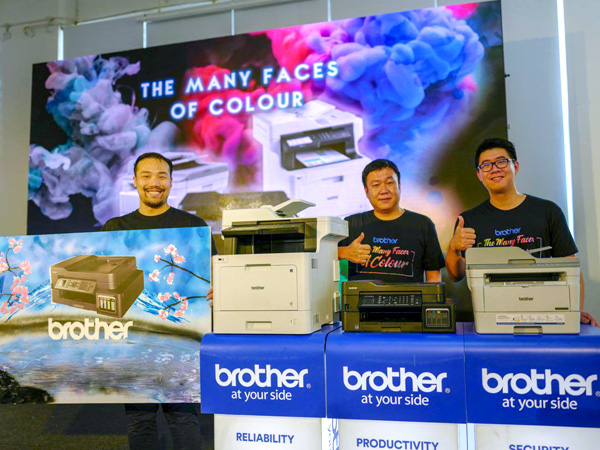 The range of 13 printers and MFCs provide effortless user experience, improved performance and quality with an emphasis on functional aesthetics for products that look great and work even better. Top-class printing speeds, enhanced mobile connectivity and cost-saving features in space-saving designs provide enhanced user experience and practicality that fits every need. From corporate workgroups, large or small retail outlets, small and medium sized businesses, small office/home office for students or at home, there is a Brother printing solution that will delight.
Brother products are designed to be energy efficient, with lower total cost of ownership so that users can save the environment while they save on costs, with products with a refined outlook that will suit their office, retail outlet, workspace or home design.
The new line of Brother printers and MFCs are works of art in their outlook and performance, and in the crisp clarity of output they create. Fittingly the launch was held at the White Box Art Gallery where the beauty of these products, and their exceptional print quality could be viewed, tested and appreciated.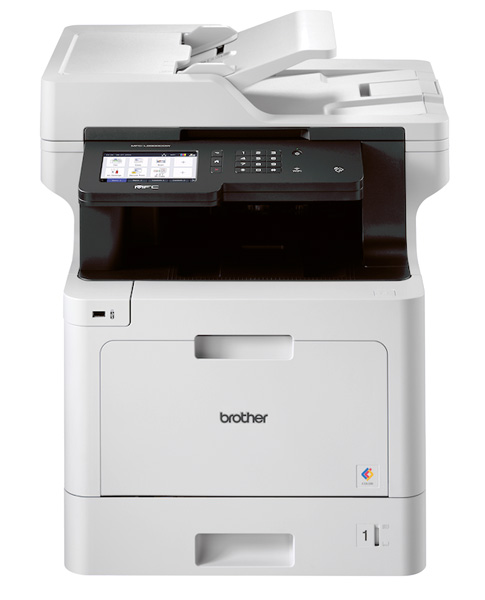 The new range includes colour and monochrome printers and MFCs that cover a gamut of needs. There are two single-function printers in the new Business Colour Laser Series, the HL-L8260CDN and HL-L8360CDW, as well as two Multi-Function Centres, the MFC-L8690CDW and the MFC-L8900CDW.
Another new series that combine top-class print speeds, enhanced mobile connectivity, and cost-saving features are its two monochrome laser printers, HL-L2370DN and HL-L2385DW and three Multi-Function Centres (MFCs), the DCP-2550DW, MFC-L2715DW, and MFC-L2770DW.
It is with Brother's Inkjet Multi-Function Centre series where the brand raises the bar for machines that combines superior efficiency and print performance. This latest series features four new Inkjet Multi-Function Centre models which include the DCP-T310 (print, copy, scan), DCP-T510W & DCP-T710W (print, copy, scan with wireless connectivity), and the MFC-T910DW (2-sided print, copy, scan & fax with Ethernet and wireless connectivity).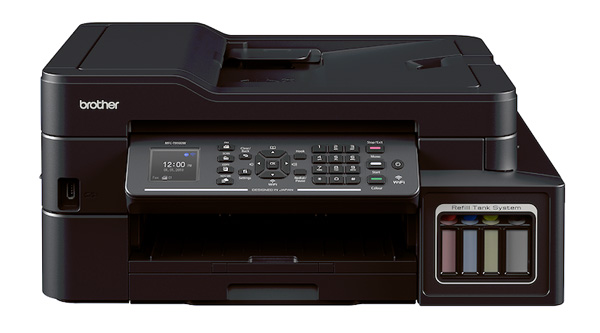 "Today's business and home users demand greater productivity, reliability and cost and environment friendly features. Increasingly they want products that suit their lifestyles, that will fit into a minimalist office, or in a small studio apartment.   With Brother's latest colour and monochrome printers and MFCs, they won't have to compromise." says Mr. Itsuo Segawa, Country Head of Brother International Malaysia. "With outstanding print speeds, cost-saving innovations and user-friendly mobile printing capabilities, these series delivers a compelling blend of cutting-edge features and renowned Brother reliability that they can depend on for years to come, with a form factor that is elegant and compact."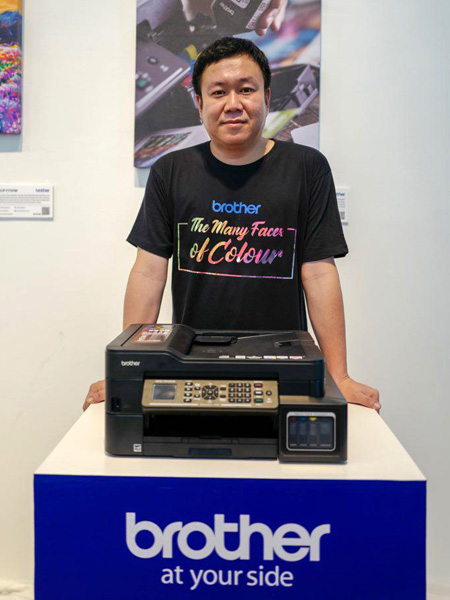 "Brother International Malaysia had been actively targeting the corporate sector for the past few years.  In 2018, we will adopt a more multi-pronged approach with focusing on both the retail and corporate markets. We will be actively pushing our brand, products in the retail outlets and online platforms to share more ideas on printing, the technology and how we could help to save the environment in the process," Mr. Segawa added.
From August 2018 onwards, Brother will be organising series of nationwide symposiums which serves as an avenue to educate and share ideas with the business users and consumers.