As the festive season is approaching, 11street Malaysia has partnered up with Pentoli, a premium cookware brand that is inspired by Italian designs both classic and contemporary to bring in high quality cookware to 11street's platform. This partnership signifies the ongoing efforts to enhance the product variety on 11street to cater to the wants and needs of the consumers.
Through this partnership with Pentoli, 11street will take a much closer step in becoming a more holistic online shopping platform as well as enhancing the consumers shopping experience.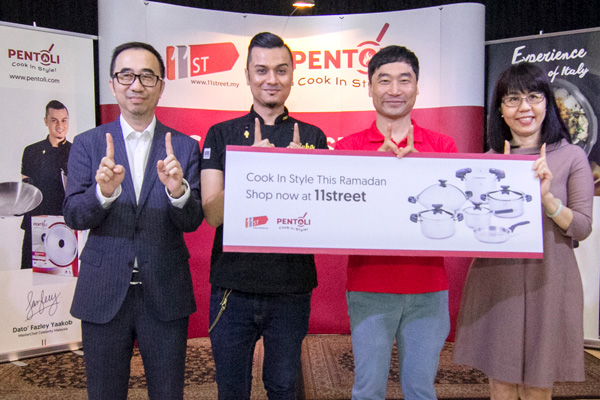 Bruce Lim, Vice President of Merchandising at 11street said during the media event: "I believe that people has always sourced for items with good quality, and hence our partnership with Pentoli will allow customers to buy top-notch and safe cookware from 11street platform. Both brands will work closely to provide products and services that will benefit our shoppers, while we work hand-in-hand to prosper together."
Pentoli's factory is one of the factories outside Japan to receive the SG (CH-IH) certification and it is qualified to produce Induction-compatible stainless-steel cookware. That means every single raw materials and production of Pentoli cookware is controlled, ensuring the brand reliability and consistency.
With the unique and innovative Pentoli's Smart-Forming Technology, a variable wall of thickness is formed while optimising body weight and heat distribution of the cookware. This ensures faster cooking time and lesser energy consumption. As a result, foods are cooked in a much less hazardous to health method. With this, consumers will have one less worry on their mind and can focus on things that matters most; creating precious memories with their loved ones during festive season.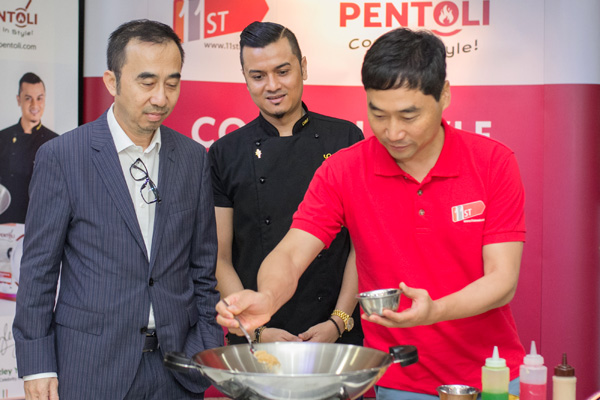 Presenting at the same event, Khoo Chee Kong, Managing Director of Pentoli said: "At Pentoli, we believe in constantly innovating our products in order to provide our customers with an exceptional cooking experience. We are very grateful to be able to work with 11street, it will definitely help us reach a wider audience in Malaysia and we have the utmost confidence that both brands will benefit from the partnership."
In conjunction with the partnership, Dato' Fazley Yaakob, MasterChef Celebrity Malaysia will be the official Chef Consultant for Pentoli's Ramadan and Hari Raya campaign. Dato' Fazley Yaakob performed a cooking demo featuring two of his favourite Ramadan dishes, which are 'Smoked Meat with Fiery Chilli and Green Starfruit' and 'Caramelised Bananas with Gula Melaka Butterscotch Sauce' in conjunction with the upcoming festive period.
Hero Product
Pentoli Multi-ply Stainless Steel 8L Pressure Cooker
Equipped with Interlock System Mechanism, Pressure Indicator Safety Valve and Extra Safety Valve features, Pentoli promises users a safe cooking experience. Other than that, steam is trapped in an airtight pot which subsequently raises the pressure and boiling point, thus speeding up the cooking process.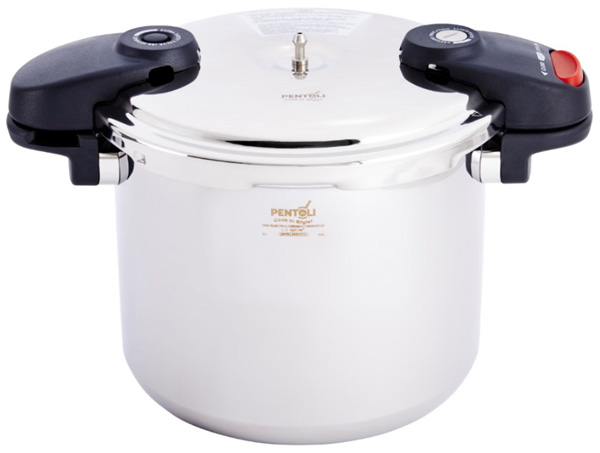 Pentoli Multi-ply Stainless Steel 38cm Flat Bottom Wok with Cover
Besides lightweight feature, it comes with Quality Bakelite Handle with excellent insulation and heat-resistance. The Intelligent Air Valve gives user total cooking control by retaining and releasing steam.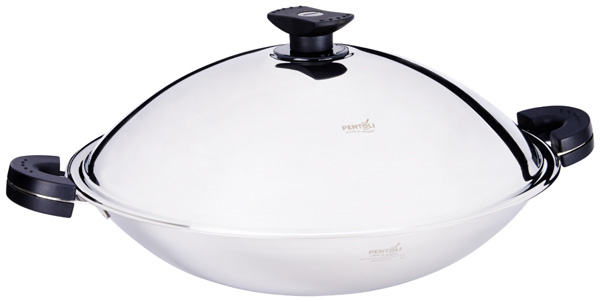 In conjunction with 11street Ramadan campaign, which will be taking place from today till 15th June 2018, Pentoli will be offering its cookware promotion at up to 78% discounts on 11street. To top it up, a Pentoli 28cm frying pan will be given out free for customers who make purchase of the key Pentoli Hero cookware. For an added convenience, customer will be able to opt for an installment plan for up to 36 months during the period. For more details, please visit www.11street.my/store/pentoli.