Shah Alam (21 September 2017) — Digi Telecommunications Sdn Bhd ("Digi") continued to underline its commitment to customers today by mobilising over 1,200 Digizens nationwide for its annual Customer First Day celebration. The event saw Digi employees flooding the streets in six major cities around Malaysia with the objective of engaging customers to raise awareness on cybersafety and how to safely enjoy the Freedom To Internet on Digi's consistent 4G Plus network.
Digi celebrated this year's Customer First Day in all key market centres across Malaysia including the Klang Valley, Penang, Johor Bharu, Kuantan, Kuching and Kota Kinabalu.
Digi's Chief Executive Officer, Albern Murty said of the event, "Talking to customers is crucial for us to better understand how we can continue delivering better customer experiences. Our customers' honest feedback and willingness to openly engage with us inspires us to be better, particularly in our mission to transform Digi into a Digital Services Provider. We are probably the only consumer brand that does this consistently."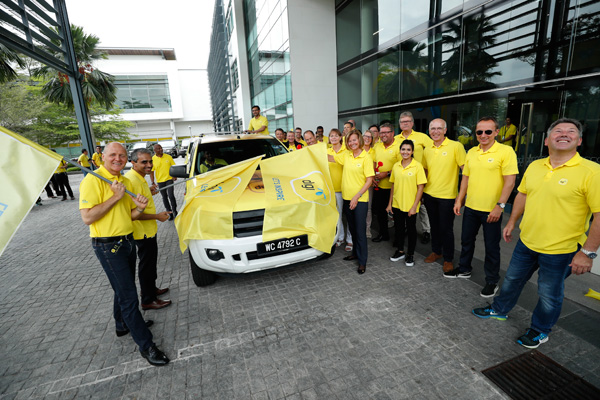 "Earlier this year, we had two big announcements – our Freedom To Internet customer proposition where we made it easy and affordable to always be connected to the digital services they love most; as well as the roll out of our new 900MHz spectrum for 4G LTE which brings stronger indoor coverage, wider outdoor coverage and better internet capacity for our customers. For this year's Customer First Day, we wanted to share with all Malaysians how our recent offerings and network upgrades can help them enjoy a richer internet experience," Albern added.
As with previous years, Digi continued to use Customer First Day as a platform to raise awareness on cybersafety which the company champions through the Digi Cybersafe programme. Commenting on this, Albern said, "Cybersafety is a crucial part of the whole internet experience. Digi strongly believes in having a safer and better internet and we make it a priority to educate both children and adults alike on the serious threats hiding in cyberspace."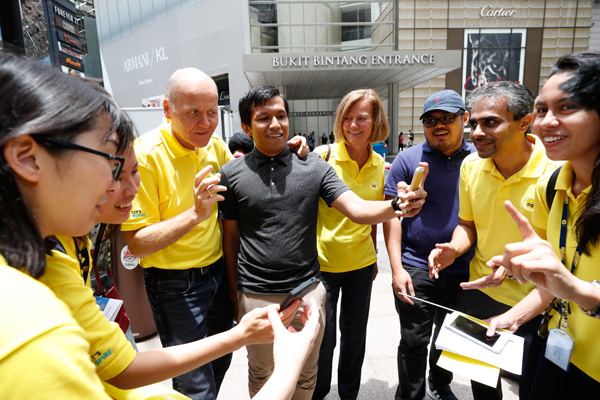 Digi is an affiliate of Telenor Group, one of the world's major mobile communications providers present in 13 countries in Europe and Asia. This year, Digi's Customer First Day coincided with the Telenor Board of Directors and Telenor Group senior management's visit to Malaysia and they took the time to join Digizens in meeting customers on the streets of Kuala Lumpur.
Customer First Day captures the company's determination to create the best experiences for its customers. Digizens were on a mission to help customers activate their digital lifestyles, whether it's music and video streaming, gaming or using the internet while overseas.
For more information, please visit digi.my or follow us on Facebook.