Kuala Lumpur (28 February 2017) — U Mobile Sdn Bhd has partnered with four popular regional and local digital publishers – SPH Magazines, Pubu eBook, FullAMark and NovelPlus – to launch booKu.
The first-of-its kind service in Malaysia, booKu enables U Mobile subscribers to purchase e-books and e-magazines from noted publishers, such as SPH Magazines, Pubu eBook, FullAMark and NovelPlus even if they do not own a credit card. U Mobile's prepaid subscribers will have their e-book and e-magazine purchases deducted from their mobile credit, while post-paid subscribers will be charged through their monthly bills.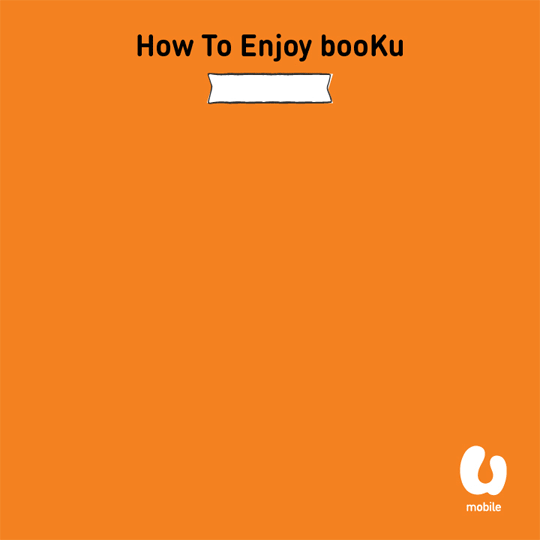 booKu Mechanics:
Go to App Store or Google Play Store and search for booKu partners' apps – SPH Magazines, Pubu eBook, FullAMark and NovelPlus.
Download your preferred digital publishers' apps.
Once the app has been downloaded, connect to U Mobile network (3G/4G) to sign up for the service.
A code will be sent to you via SMS or email. Key this in as you complete the subscriber sign-up process.
Browse available titles on the app and select your favourite reads. First timers will get to enjoy exclusive promotions for a limited period of time. Visit u.com.my/booKu to find out more.
You are now ready to purchase e-books by using your U Mobile prepaid credit or have your purchases charged to your monthly bill.
Enjoy booKu Today!
To celebrate the launch of booKu, U Mobile will be offering RM20,000 worth of e-book vouchers to be given out this year. For the first phase of this campaign, contestants will stand a chance to win up to RM8,000 worth of e-book vouchers while one grand prize winner will get to win brand new iPhone 7 when they participate in U Mobile's booKu's contests. To find out more about these contests, visit u.com.my/booKu.