Subang Jaya (29 November 2016) — Digi Telecommunications Sdn Bhd (Digi) with UNICEF Malaysia held the first ever Digi CyberSAFE Digital Citizen Camp in a fun, educational and interactive way to build capacity around digital citizenship, towards fostering a group of young ambassadors. The camp received strong response from over 100 schoolchildren from Klang Valley.
The Digi CyberSAFE Digital Citizen Camp aimed at strengthening digital resiliency and fostering digital citizenship among these schoolchildren. With specifically tailored educational games and impact sessions from our partners from UNICEF, Generasi Gemilang, R.AGE and Protect and Save the Children, the camp helped participants to better understand current digital risks such cyberbullying and cyber grooming as well as their role and responsibility in contributing towards a safe and positive digital lifestyle. In addition, many other activities were designed to give participants an emotional insight into what it is like to be cyberbullied and also the harm and pain resulting from it. They were also exposed to the growing issue of cyber grooming and the common modus operandi used by online predators. This way, they were able to learn and decide how they can prevent and take action against these risks.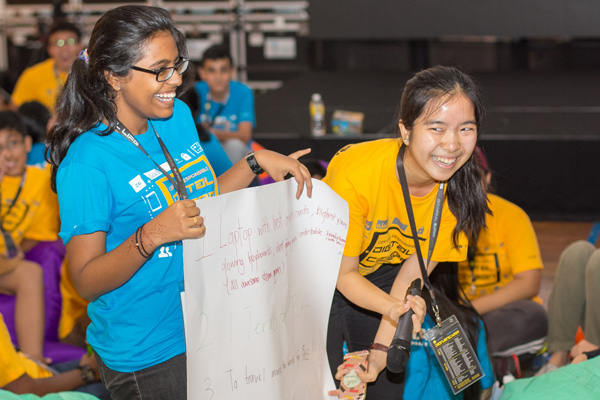 "Digi has been a strong advocate for keeping children safe online as shown from a string of CyberSAFE programmes and collaborations with various partners over the past five years. To roundup the year, we decided to organise a camp in partnership with UNICEF Malaysia to further impart knowledge on cyber safety,  empowering our children in an exciting and engaging manner. While enjoying themselves, these participants were also encouraged to learn to think for themselves and decide on their digital life behaviors especially in a highly digitised society," said Philip Ling, Digi's Programme Manager for CyberSAFE.
"We also realised that the most effective way to reach out to the youth is through their peers. Therefore, from this engagement, we hope that we were able to nurture and transform participants to be ambassadors that further promote digital citizenship and safe internet use among their peers. As a result, it would be a chain reaction to help youth to be more aware of and recognise the various cyber risks as well as the measures that can be taken to overcome this issue," he added.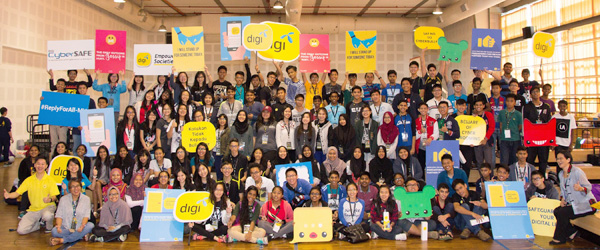 Held at Digi headquarters, these schoolchildren spent three days and two nights beginning on 26th November until 28th November for the all-expenses paid camp. It was open to schoolchildren from age 14 to 16. The camp also provided the participants exclusive camp goodies such as the "SWAG Pack" and camp necessities such as sleeping bags and mats to ensure a comfortable stay throughout the camp.
For more information on the Digi CyberSAFE programme, visit www.digi.com.my/digicybersafe.