Malaysia (28 September 2016) — Today we're putting your personal music taste front and center with the launch of Daily Mix, a series of playlists with near endless playback that combines your favorite tracks with new songs we think you'll love, minus the effort that goes into creating the perfect listening session.
With Daily Mix, you will tune into a mix of the music you know and love, made fresh in continuously updated playlists. Whether you're in the mood for dancing to upbeat tunes or relaxing with mellow hits, just select your mix and enjoy your most loved familiar tracks with new music peppered in. You're bound to rediscover some forgotten hits or even find a bunch of new favorites.
As your music taste evolves, so will your Daily Mix. In fact, the more you listen, the better your Mixes will become – offering an effortless music experience based entirely on your personal listening habits. Don't like that new discovery? Simply "ban" a tune to remove it from future playlists. If you love it, be sure to "heart" the hit to add it to your collection.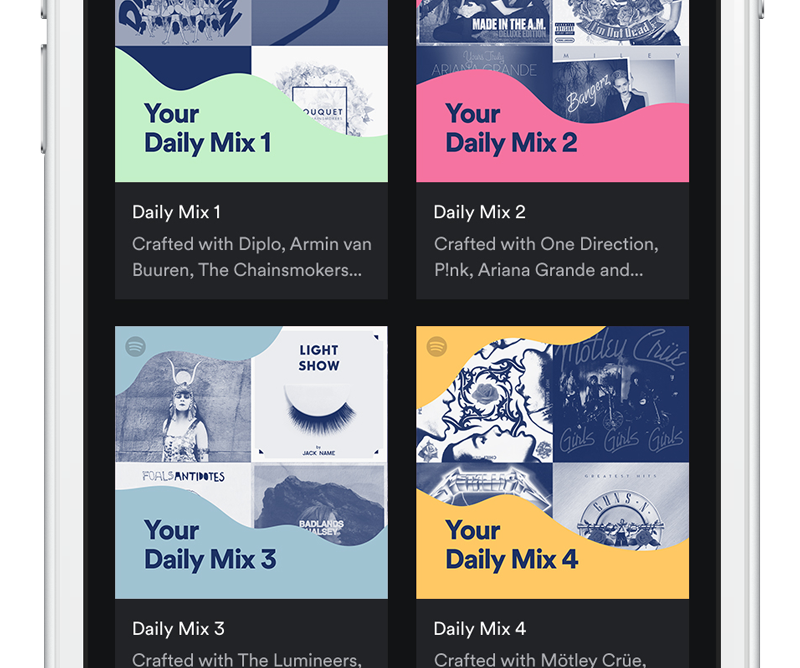 With Daily Mix, we wanted to find a way to take the work out of playing and organizing daily listening. By offering consistently refreshed playlists of your favorite music with near-endless playback, you can hopefully spend less time maintaining playlists and more time enjoying the music that you love.
You'll find your personal Daily Mix in Your Library in the latest version of Spotify on Android and iOS and is available globally to all existing users, both free and premium. New users will be able to access Daily Mix after approximately two weeks of listening. The new feature will roll out to additional platforms soon.
If you are new to Spotify and you're not sure of which playlist you should be streaming, here are some of the more popular playlists in Malaysia; Top Hits Malaysia and Carta Malaysia 50.
Get your fresh Mix today!