Malaysia (1 April 2016) — Garmin Malaysia – Aeco Technologies, today announced Fenix 3 HR, the latest multisport watch that includes Garmin Elevate wrist-based heart rate technology. This watch comes with 1.2-inch sunlight-readable Garmin Chroma Display™ and high-strength domed sapphire lens. A protective PVD-stainless steel bezel and buttons, treated silicone band and reinforced housing for extra durability, also sunlight-visible, high-resolution color Chroma display with LED backlight let user access their data in any light.
Now featuring Garmin Elevate wrist-based heart rate technology, Fenix 3 HR user now has the freedom to measure heart rate 24/7 at the wrist. Give user the option to track heart rate data without wearing a chest strap. In addition to counting steps and monitoring sleep, Fenix 3 HR uses heart rate to provide accurate calories burned information and quantify the intensity of your fitness activities. Fenix 3 HR user can get credit for their workouts and extra effort with the Intensity Minutes. Fenix 3 HR is water-rated to 100 meters and Depending on settings, it can get up to 40 hours in UltraTrac™ battery saver mode, 16 hours in GPS mode and up to 2 weeks in smartwatch mode.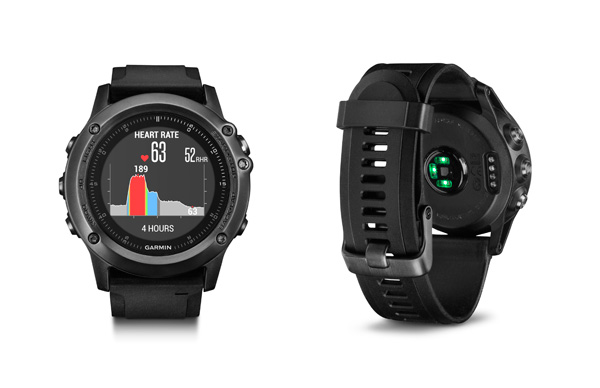 Fenix 3 HR watch is packed with additional training features to tell user about their form and fitness. The VO2 max estimator crunches data, including user running speed, beats per minute and heart rate variability to estimate the maximum volume of oxygen user can consume per minute. Track changes to see the fitness gains and to compare with their peers. Other fitness metrics include recovery advisor with a recovery timer and recovery check, plus a race predictor, which estimate user ideal finish time based on their current VO2 max number.
Building off the previous version of advanced running dynamics like cadence, vertical oscillation and ground contact time, Fenix 3 HR user will be able to utilize more data and physiological measurements. The new metrics include:
Stride Length: Measures the length of a runner's stride in real time.
Ground Contact Time Balance: Measures a runner's ground contact symmetry, which some runners have found to correlate with injuries or strength imbalances.
Vertical Ratio: The cost-benefit ratio of vertical oscillation to stride length, serving as one indicator of a runner's efficiency.
Lactate Threshold: Estimates the level of effort at which fatigue rapidly increases in terms of a runner's heart rate and pace.
Stress Score: Measures heart rate variability to make an assessment of a user's overall level of stress.
Performance Condition: Provides a real-time fitness-level measurement relative to a runner's average baseline, which indicates performance readiness for the day's workout or race.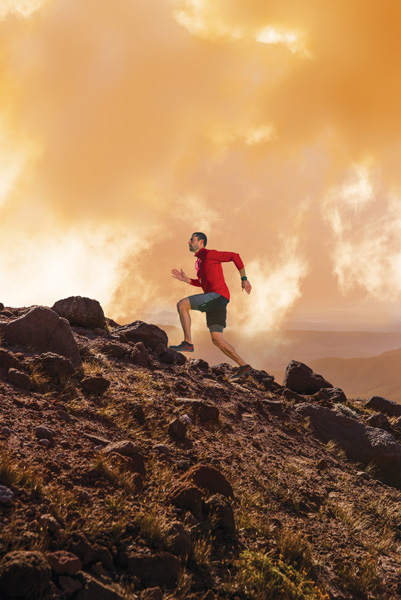 Fenix 3 HR watch isn't just for running; special feature sets help swim training, skiing, golfing and paddle sports, including stand up paddle boarding and rowing. Borrowing from the Garmin Swim™ device, Fenix 3 HR watch track user distance, pace, stroke count and more. Ski/Board mode puts speed, distance, vertical drop and an automatic run counter (with Auto Pause for the lift line) and more at user fingertips. User also can even use their Fenix 3 HR as a glove-friendly remote, via ANT+® wireless connectivity, for VIRB® action cameras.
Fenix 3 HR watch provides comprehensive navigation and tracking functionalities to guide user on and off the beaten path using GPS plus ABC (altimeter, barometer and compass). TracBack feature navigates user back to their starting point. Its built-in sensors provide information on heading, elevation and weather changes also records a GPS track log. It also allows user to mark locations, such as a start/finish line, course checkpoint or a campsite, vehicle or other point of interest. With Fenix 3 HR watch, user can create and follow courses as well. Fenix 3 HR watch is equipped with both ANT+ connectivity and Bluetooth®³ smart capabilities to wirelessly share locations, routes and geocaches.
Fenix 3 HR owner will have access to a software update that will include the updated advanced running dynamics, as well as new activity profiles for golf, SUP, rowing as well as physiological measurements. With the recently updated Garmin Connect mobile app, user also can download more than 40,000 worldwide golf courses for precise course data and use their watch as a digital scorecard. With the new SUP/Rowing mode, user can measure their paddle stroke count, stroke rate and distance per stroke to gauge their efficiency.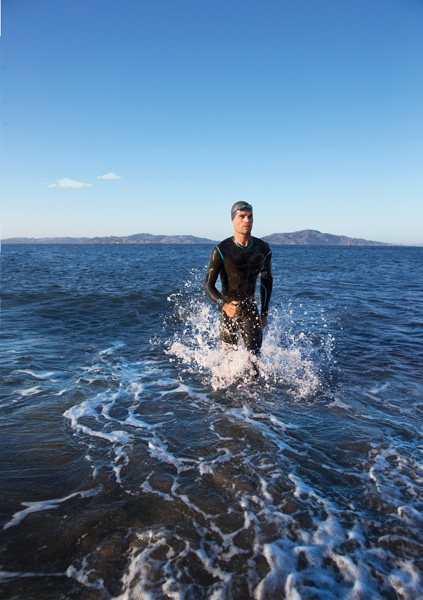 This new Fenix model will still be compatible with the Connect IQ platform for endless customization options. Through the Connect IQ store in the Garmin Connect mobile app, user can download any of the free apps, widgets, watch faces or data fields so their Fenix 3 HR can suit their individual needs.
The Fenix 3 HR will have a suggested retail price of RM2,650.00 (GST Inclusive).
Fenix 3 HR is the latest solution from Garmin's expanding outdoor segment, which focuses on developing technologies and innovations to enhance users' outdoor experiences. Whether hiking, hunting, geocaching, golfing, dog training, or capturing it all on VIRB action cameras, Garmin outdoor devices are becoming essential tools for outdoor enthusiasts of all levels. For more information about Garmin's other outdoor products and services, go to AECO website, Garmin Malaysia Facebook page, Garmin Malaysia's Twitter and Garmin Malaysia's Instagram.