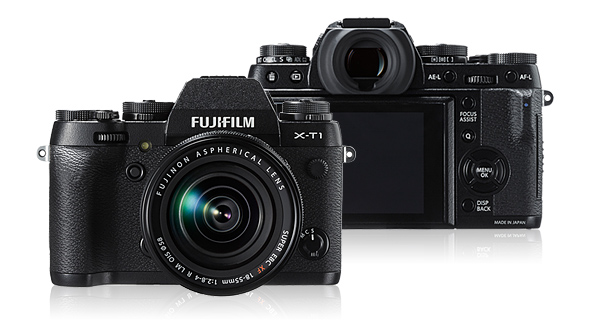 With its high-resolution 2.36million dot OLED display, and the world's highest magnification ratio of 0.77x, the FUJIFILM X-T1's Real Time Viewfinder allows a true connection to your subject and a purely immersive shooting experience. The viewfinder achieves a wide angle of view of 31°, and with the display's lag time of just 0.005 sec — less that a tenth of conventional cameras — you'll immediately see any changes to your composition, keeping you in touch with whatever you're shooting.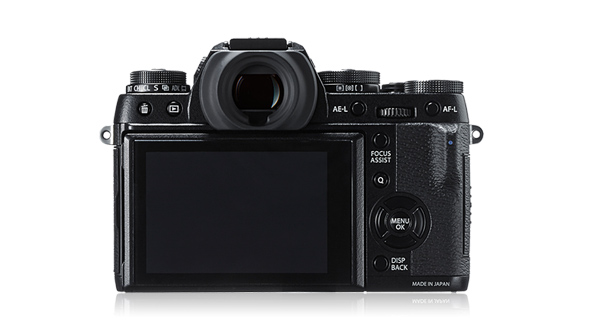 The viewfinder's newly designed Graphic User Interface provides a fresh shooting experience with clear details and a comfortable at-a-glance view of your settings. "FULL" mode takes full advantage of the high magnification ratio of the FUJIFILM X-T1's viewfinder to give an unrivalled view of the scene. "NORMAL" provides an optimum view, including shooting settings and "DUAL" is specially designed for manual focusing with a clever split view. In the "NORMAL" and "FULL" modes, the view automatically rotates for a vertical orientation when the camera is held vertically.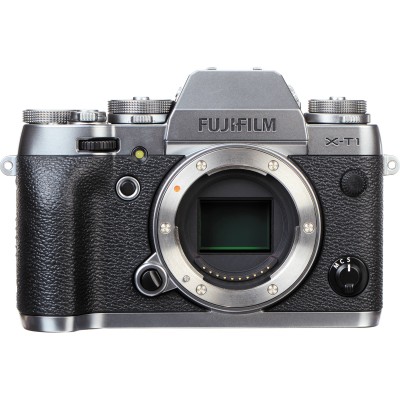 Maximizing the power of APS-C-sized X-Trans CMOS II sensor
The FUJIFILM X-T1's large APS-C-sized 16M X-Trans CMOS II sensor features an original color filter array that minimizes moire and color aberrations, and also includes embedded phase detection pixels. The result is image quality that rivals a full-frame sensor.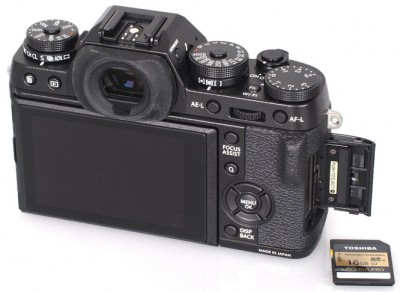 80 years of photo film research adds up to color reproduction that's second to none.
Over decades of film manufacture Fujifilm has perfected the skill of color reproduction and it lives on in the FUJIFILM X-T1. Pleasing skin tones, natural blues and greens, and the ability to perfectly record the diversity of white balance conditions throughout the day are all taken in the camera's stride, and it also boasts a wide dynamic range for better reproduction of detail.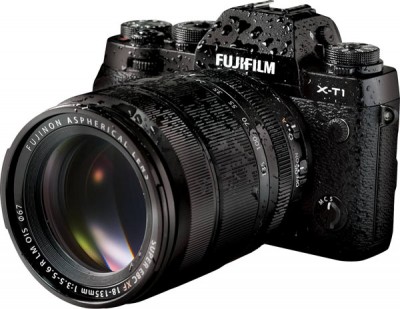 Weather Resistant – dust-resistant, water-resistant and -10°C low-temperature operation.
The weather resistant structure is sealed in approximately 80 places and is both dust and water resistant. Additionally it is designed to cope in temperatures as low as -10°C allowing field photography without the typical worries about the weather, season or general shooting environment.
No matter whether the power is on or off, analog dial operation connects your vision and the camera.
The FUJIFILM X-T1 brings you back to the very essence of photography — the control of light — and it comes via the manual shutter speed, exposure compensation, ISO sensitivity and metering dials. Including the drive dial, all five dials are intuitively arranged on the camera's top-plate and the use of double-deck dials both simplifies operation and streamlines the elegant design.
For more information on Fujifilm X-T1 , please visit: http://www.fujifilm-x.my/