Kuala Lumpur (17 June 2015) — Samsung Malaysia Electronics announced today its latest generation of smart variable refrigerant flow air conditioning systems, the Digital Variable Multi System (DVMS). Designed for large business or home spaces, the DVMS allows different temperatures to be maintained in different zones, through Dual Smart Inverter compressor technology that delivers greater energy efficiency. A category first, the DVMS is built exclusively with Samsung technology, representing a complete transformation from its predecessors.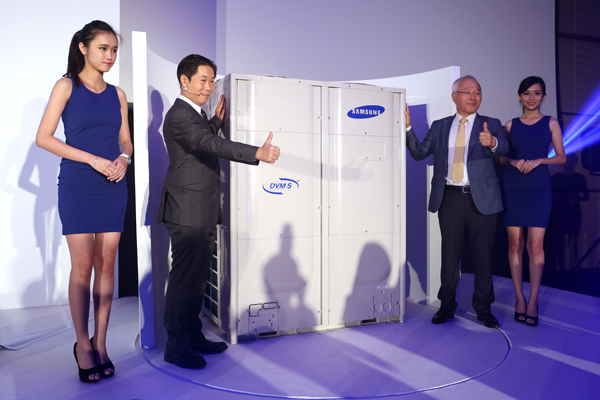 "We're truly proud of the versatility the new Samsung Digital Variable Multi System (DVMS) provides for our consumers," said Hui Whye Leong, Director of Samsung Business, Samsung Malaysia Electronics. Whether commercial spaces or in home, the DVMS offers the Largest Variable Refrigerant Flow (VRF) capacity of 26HP in a single module, and can go up to 80HP in a single system to maximize space and is energy efficient. We are pleased to announce that our first-ever system built exclusively with Samsung technology, the Samsung DVMS, offers a premium experience, through superior technology and sleek design," added Hui.
Smart Appliances for Smart Spaces
Providing both businesses and homes with a powerful cooling performance, Samsung's all new 26HP single modules of Samsung DVMS and up to 80HP in one system which will help in lowering down your installation cost. The DVMS also boasts a uniquely long piping length. The longest piping length is about 220 meters, equivalent height between outdoor and indoor units of 110 meters; is equivalent to more than 30 story building. Samsung's DVMS is equipped with a total pipe length of 1,000 meters, providing for greater installation flexibility, wherever the space may be.
Unlike other air conditioning systems that use a mix of fixed and inverter compressors, Samsung's DVMS contains only full inverter compressors, which help improve the system's overall efficiency to avoid energy wastage and deliver an average European seasonal energy efficiency ratio (ESEER) rating that is four percent higher than similar systems.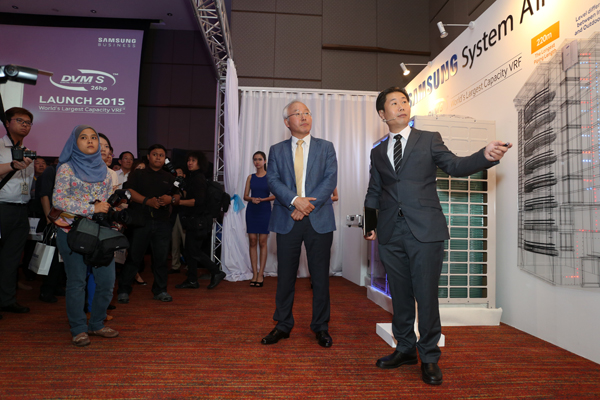 Besides the Dual Digital Inverter Compressor, the Vapour injection technology utilized on the DVMS also helps increase energy efficiency and in turn increases cost saving by enhancing performance and allowing the system to be particularly well-suited for low temperature environments, such as those found in Nordic regions.
Additional product features include auto commissioning and management settings through the Smart Management's Centralized Control System that facilitates the process of self-diagnosis, auto trial operation, auto management and mobile data transmission. When Wi-Fi-enabled, the Samsung DVMS can also reduce commissioning time from three hours to less than one hour, and users can view reports on the system's operating data, making maintenance and servicing easier and less time consuming, while saving money.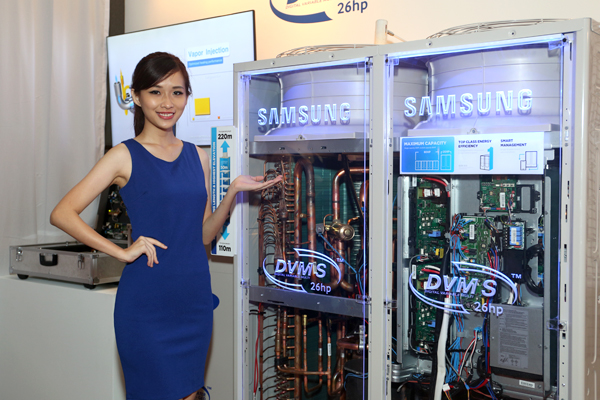 For more information, visit www.samsung.com.
New Samsung DVMS offers Superior Flexibility and Energy-Efficiency in an Advanced Multi-Zone Air Conditioning System