One of the most important choices when users purchase smartphones today is camera performance as well as design, ease of use and overall performance. Huawei's latest flagship phone, the P8 hits all the marks with a machined unibody aluminium casing, a rear 13-MP snapper with optical image stabilisation paired a DSLR-grade image signal processor and more. Today, the Huawei P8 along with its sibling the P8 lite and the TalkBand B2 made their Malaysia debut with a grand launch at Pavilion mall.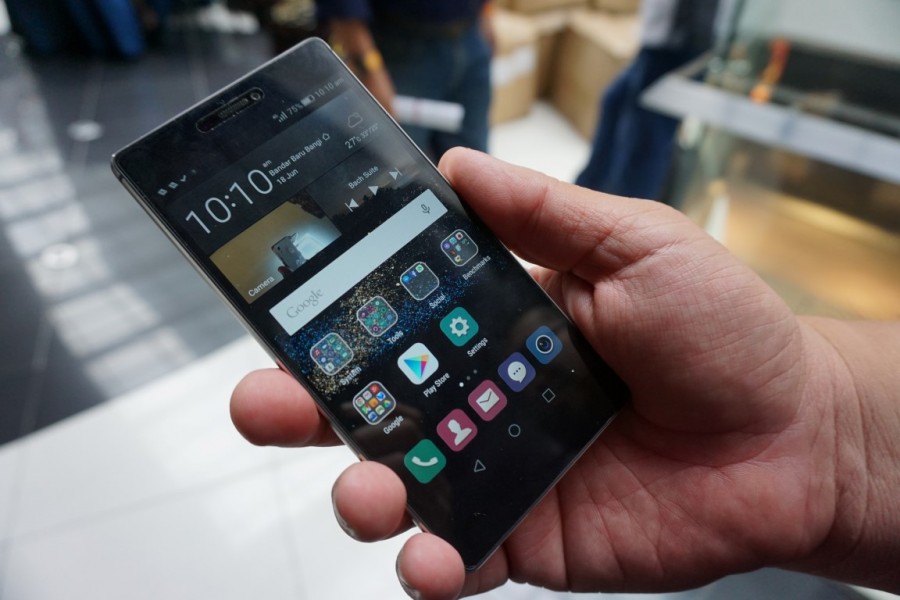 Externally, the P8 is an exceptionally slim 6.4mm thin smartphone and weighs about 144g with a precision machined aluminium casing with delicately chamfered edges. The 5.2-inch 1080P screen stretches all the way to the edges with a super slim bezel that's about 1mm thin. The rear 13-MP camera has built-in OIS, the aforementioned DSLR grade image signal processor and comes with a slew of interesting features, chief among them a light painting feature to take star trails, car light trails and star tracks in the sky along with a nifty time lapse feature. The front 8-MP camera offers a beauty mode to improve aesthetically challenged selfies
.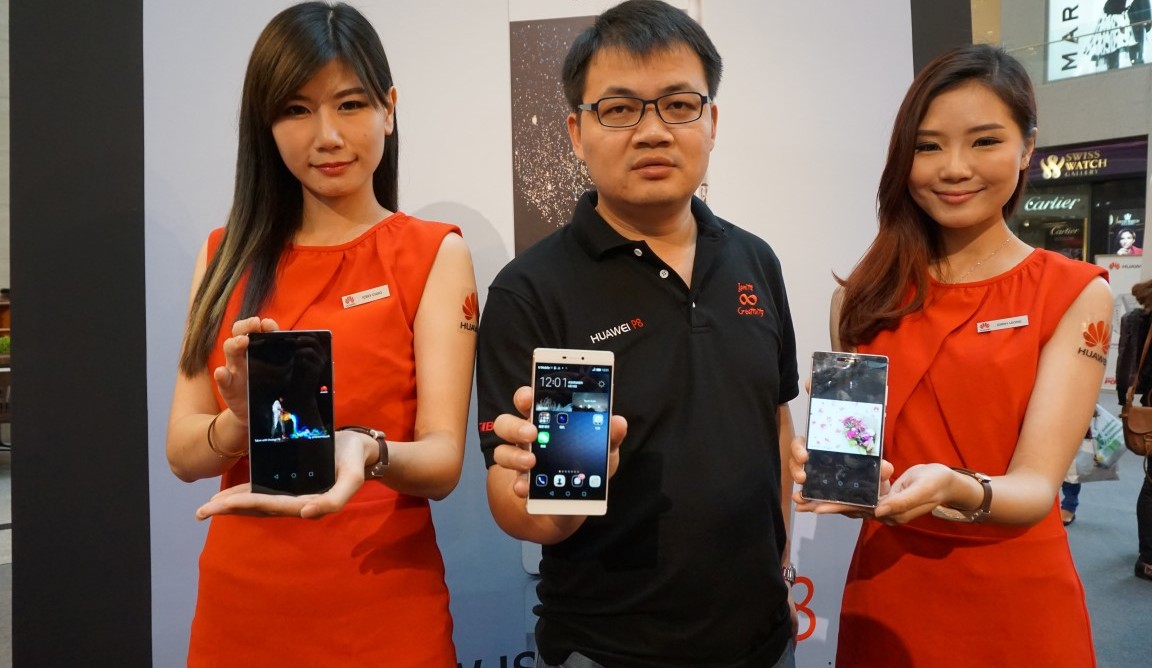 The P8 runs Android Lollipop on a Kirin 64-bit octa-core 2.0GHz octa-core processor with 3GB RAM and 16GB of expandable storage. A dual SIM card slot allows for a second SIM or a microSD card as needed. It ships locally in either Mystic Champagne or Titanium Grey for RM1,799. Best of all, there's peace of mind as Huawei is offering a free protective screen replacement should something unforeseen happen (once in 12 months) along with free delivery.
Also launched today is the Huawei P8 lite that has a 5-inch HD display, is 7.7mm thin and comes with Cat 4 LTE support, running Android Lollipop on a 64-bit 1.2GHz Kirin 629 octa-core processor with 2GB RAM, dual nano SIM slots along with the option to swap one SIM slot out for a microSD card to supplement the onboard 16Gb storage. The rear camera on the P8 lite has a 13-Mp sensor with F/2.0 aperture and a 28mm wide angle lens. It lacks the P8's light painting feature but still has a time lapse option. The front is a 5-MP camera with a 22mm wide angle lens. The P8 lite retails for RM899 in your choice of black or white.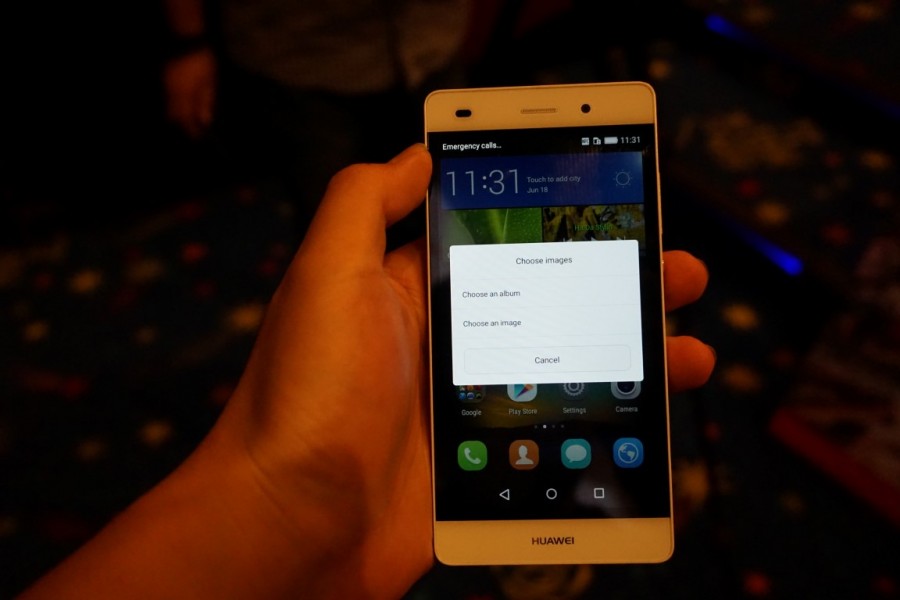 The Talkband B2 continues the design form factor of the earlier B2 in that the entire design consists of a wrist strap and dock that contains a removable Bluetooth earpiece that doubles as the watch face. The Talkband B2 inherits that legacy but blings it up quite a bit more as it comes with either a burnished gold finish, a shiny all-silver paint job or a matte all black hue.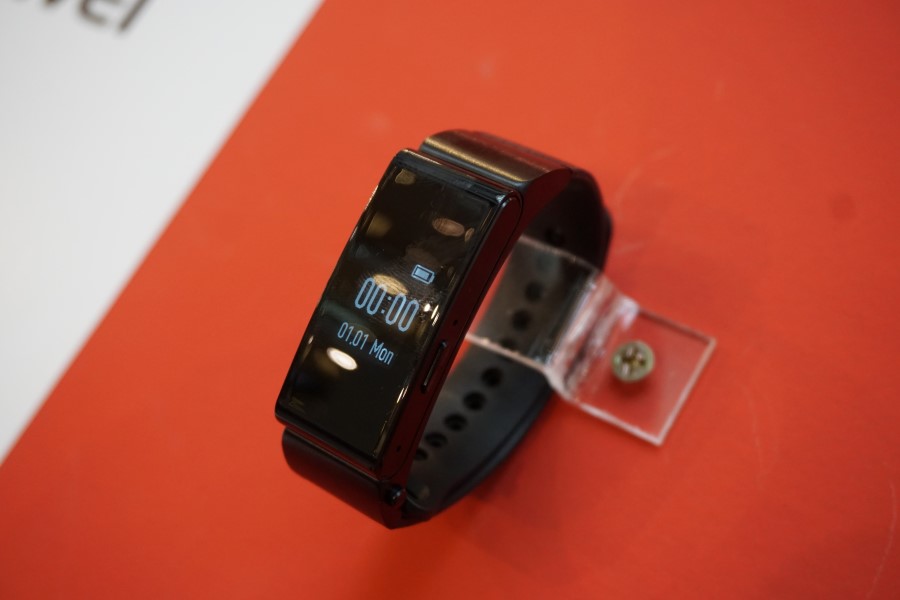 The 0.73-inch PAMOLED touch screen tells the time and has fitness tracking functionality with the ability to recognise and track if you're walking, running, cycling or hiking about. Press two little buttons on the base of the B2 and the watchface pops out to reveal an earpiece which you can bung in your ear to offer six or so hours of talk time. You can use it to play tunes too with the onboard 4GB of storage leaving you space for 1,000 songs or so. The Talkband B2 is available for RM558 for the classic version and the more blinged up elite version retails for RM668.
If you're keen to explore these three new pieces of kit, swing by the Pavilion mall concourse as Huawei is having a roadshow and exhibition on these three devices and several more in their line-up until the 21st of June.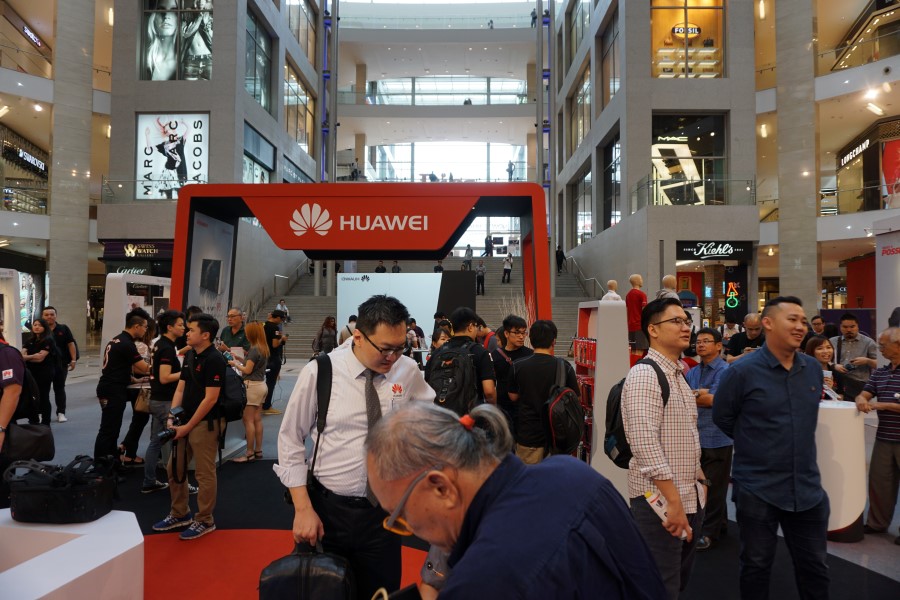 Huawei launches P8, P8 lite and Talkband B2 watch in Malaysia