Kuala Lumpur (25 June 2015) – Courts, one of the leading electrical, IT and furniture retailers in Southeast Asia, today announced its business priorities in Malaysia for FY2016, as well as its plans to invest in the long-term potential of the country.
A media briefing, hosted by Mr Tim Luce, Country CEO of Courts Malaysia, was held at the re-launch of the Courts Setapak store today, the first store in the retailer's portfolio to be refurbished in line with its new brand campaign, Senang Sahaja, Courts Ada (Living Easy with Courts). Mr Luce took the opportunity to share the retailer's business plans for FY2016, as well as the key retail achievements and performance for FY2015, before bringing media on a tour to experience the new retail concepts in the store.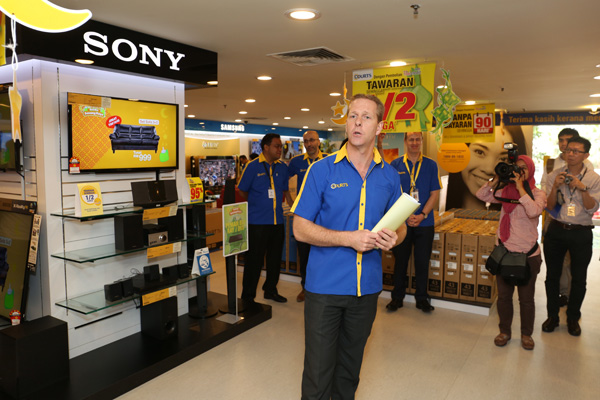 Mr Luce said: "Malaysia will continue to be a key growth driver for Courts, and despite the short-term macro-economic challenges, the business has started to see improved profitability as a result of our continuous stand for affordability and value, as well as cost optimisation measures. Looking forward, Hari Raya is traditionally a retail peak for us, and we expect to see business improving in line with our expectations during this festive period, especially with our Courts Price Promise that guarantees customers the lowest prices and extended warranties.
"One of our key priorities for this year is to refresh our brand and our stores after being a part of Malaysian homes for 28 years – reaffirming our commitment to be the one-stop shopping destination for affordable home and lifestyle products. We kicked off our new financial year with the launch of our new brand campaign Senang Sahaja, Courts Ada, together with our new Brand Ambassador, Harith Iskander, innovating how we engage customers at various touchpoints from our advertisements, to our staff uniforms, customer-centric staff training and the store experience, and have experienced a double digit growth in traffic since then," he added.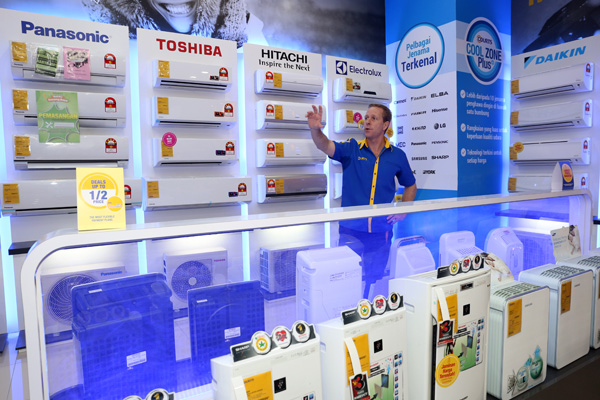 In FY2015, Courts opened 6 new stores and refurbished 11 stores, bringing the retailer to a total of 63 stores nationwide exceeding 1 million sq. ft of retail space, and with presence in every state. As part of the Senang Sahaja, Courts Ada campaign to improve the store experience and productivity, Courts has launched an extensive refurbishment plan this year that spans 15 stores nationwide. With a total investment of RM15 million, this is a testament to its promise to provide customers a more engaging and intuitive shopping experience.
Courts Setapak, one of Courts' oldest stores in Malaysia, was the first store to undergo a revamp, resulting in a more modern exterior façade and fresh retail concepts such as:
Enhanced Courts Price Promise which guarantees triple the price difference should customers find a lower-priced product elsewhere
An upgrade to the Ultimate Screens category with a 15% increase of larger screen TVs and added display sets featuring the all-new UHD (Ultra High Definition) TV technology.
A 70% upsize from Cool Zone to Cool Zone Plus that offers a wider range of air conditioners, air purifiers and air coolers.
Enhanced range of electrical products with an increase of 30% additional SKUs; complete with demo areas to test out products from brands like Bosch, Dyson and Katcher.
70% increase in the range of IT products offered, including new AMD gaming notebooks, as well as a significant increase on accessories from popular brands such as Logitech and ASUS.
Expanded range on the 'Your Bedding' collection, including a wide range of bed frames and mattress brands for customers to customize their bedroom and bedding solutions. Additionally bedroom accessories and furnishings from brands such as Dorma, Spring Air and IDIA Windows are also available to complement the furniture.
23 furniture lifestyle galleries showcasing both modern and classic designs in an array of attractively designed living room and bedroom concepts. To complete the rooms, additional products such as cushions, recliners and bedding accessories are also available.
State-of-the-art-supplier concepts that allocate more areas for demonstrations; especially for home and kitchen appliances and digital products, providing customers hands-on experience with the products prior to purchase.
In-house credit approval centres for customers to enjoy ease of payment upon purchasing products.
A customer lounge complete with a vending machine for customers to rest and relax.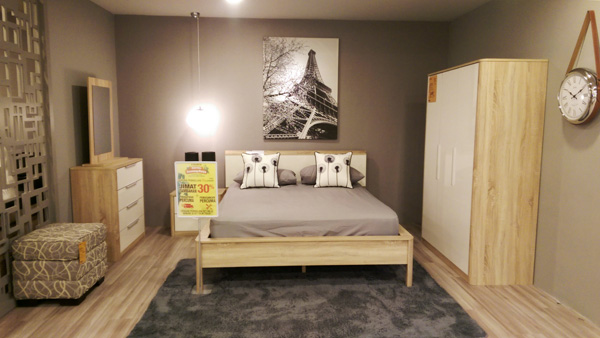 Moreover, with Hari Raya around the corner, Courts has rolled out its annual Hari Raya Aidilfitri campaign, which shifts into its third phase on 26 June with  Rebut Ria, Senang Raya, offering customers even more value including offerings of up to 80% cash discounts; cash backs of up to RM24,000; and petrol cards worth RM1,000. More than just savings and value-packed deals, customers can enjoy a 'Buy now and pay after Raya' promotion, which makes preparing the home for family, relatives and guests convenient and hassle-free.  In line with current Raya promotions, Courts will give away free tickets to lucky customers for a chance to catch the Liverpool FC Asia Tour 2015 happening this July.
For more information, please visit www.courts.com.my.