The trendy PowerShot N2 is designed for users to take perfectly framed selfie shots. Its compact form and rounded edges make it comfortable to hold in almost any angle, and its new 180-degree tilt touchscreen LCD giving freedom in taking photos from different points of view. With the new all-round release, triggering the PowerShot N2 shutter is easier than ever.
Self Portrait Mode
The Self Portrait mode enhances self-portraits through brightening and smoothing the skin digitally. This mode also applies a background defocus to create the effect of a sharp focus on the face against a soft background blur. The Self Portrait mode is also automatically activated when the tilt LCD is raised to 180 degrees. Alternatively, it can be manually selected from the SCN settings.
Advanced Creative Shot Movies
With the introduction of the advanced Creative Shot (movie) mode, users will experience the fun of creating a dynamic highlights reel. In this mode, users can select from four categories: Retro, Monochrome, Special and Natural. After choosing the category, a simple press of the record button takes a short clip of two to six seconds with a category filter the PowerShot N2 intelligently applies to enhance the movie. Thereafter, a highlights reel of up to 24 seconds will be automatically generated by stitching a maximum of four clips.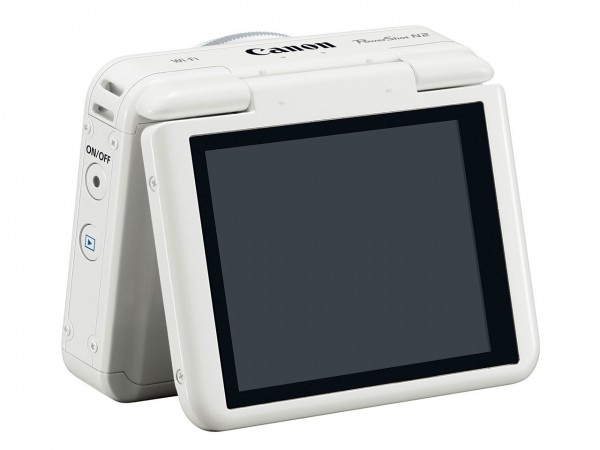 Easy Connectivity for Sharing on the Go
With built in Wi-Fi, photos and movies can be shared instantaneously on social networking sites. Being NFC-enabled, the files can be transferred to compatible NFC-enabled mobile devices via the Canon CameraWindows app. Through easy, wireless connectivity to smart devices, printers, and the Canon Image Gateway, user convenience is now greatly increased.
http://www.canon.com.my/ for more details
PowerShot N2 – The new concept camera for selfie lovers