Following a thrilling league stage conclusion, the 2023 PUBG MOBILE Super League Southeast Asia Fall (PMSL SEA Fall) sees the Top 16 SEA teams gear up for a 3-day Grand Finals offline with live audiences in attendance at Main Atrium, Sunway Velocity Mall, Kuala Lumpur from 25th to 27th August 2023.
The tournament schedule of Grand Finals will be as follows: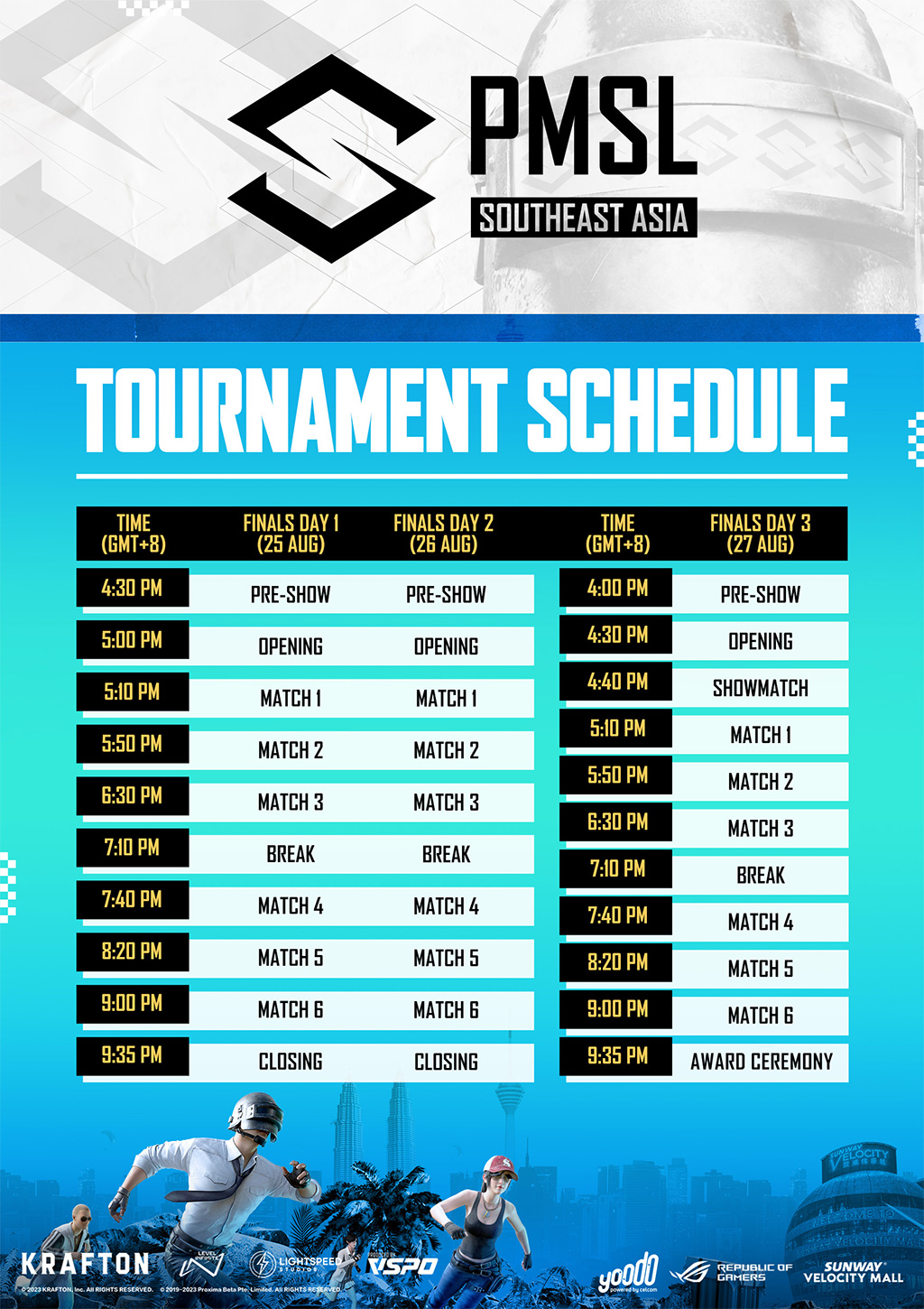 Congratulations to the Top 16 qualified teams for this year's PMSL SEA Fall Grand Finals including GEEK, SEM9 and YALL representing Malaysia:
| | |
| --- | --- |
| 1. PERSIJA EVOS (PJEV) | 9. Alter Ego Ares (AE) |
| 2. D'XAVIER (DX) | 10. SEM9 (SEM9) |
| 3. BIGETRON RV (BTR) | 11. BN UNITED (BN) |
| 4. REX REGUM QEON (RRQ) | 12. The Infinity (INFIN) |
| 5. Vampire Esports (VPE) | 13. MORPH GPX (MRPX) |
| 6. XERXIA (XIA) | 14. Genesis Esports (GE) |
| 7. GEEK FAM (GEEK) | 15. FaZe Clan (FaZe) |
| 8. Yoodo Alliance (YALL) | 16. PLAYBOOK ESPORTS (PBE) |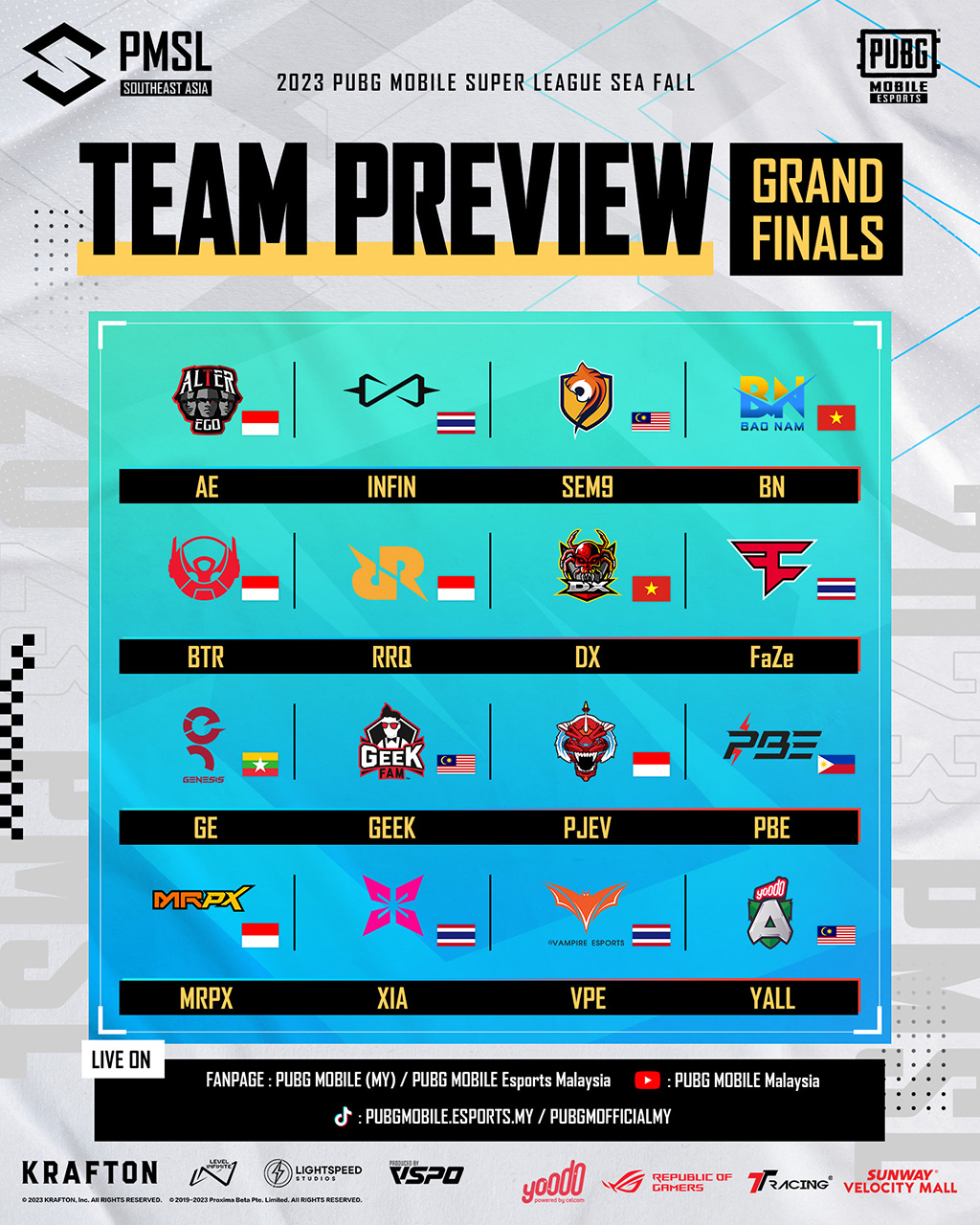 2023 PMSL SEA Fall welcomes Yoodo as the Official Digital Telco Partner, Republic of Gamers (ROG) as the Official Tournament Phone Partner, and TT Racing as the Official Chair Partner. Teams from across Southeast Asia will travel and compete at Sunway Velocity Mall, as the tournament's Official Venue Partner. The 2023 PMSL SEA Fall Grand Finals is a professional Esports tournament by PUBG MOBILE supported by the Ministry of Youth and Sports (KBS) and Esports Integrated (ESI).
Quotes from Hannah Yeoh, Minister of Youth and Sports of Malaysia:
"I am proud of the Malaysian team for making it to the finals of the PUBG MOBILE Super League Grand Final. This is a testament to the growing strength of the esports scene in Malaysia. I hope that this achievement will inspire more young people to pursue their dreams in esports."
"The PUBG MOBILE Super League Grand Final is a major event for the esports community in Southeast Asia. I am glad that Malaysia is represented at the highest level of competition. I wish all the teams, SEM9, Yoodo Alliance, Geek Fam, and Don't Break Dreams, the best of luck, and I hope that the tournament will be a success."
"The esports industry is a growing and vibrant sector that has the potential to create jobs and opportunities for young people. I am committed to supporting the growth of esports in Malaysia, and I believe that the PUBG MOBILE Super League Grand Final is a major step forward for the industry."
"It's an honour to be the host country for the PUBG MOBILE Super League Grand Final. This is a major step forward in the growth of the Malaysian esports scene. I wish all the teams gathered from around the region the best of luck and that you will continue to pursue your dreams in esports no matter the outcome."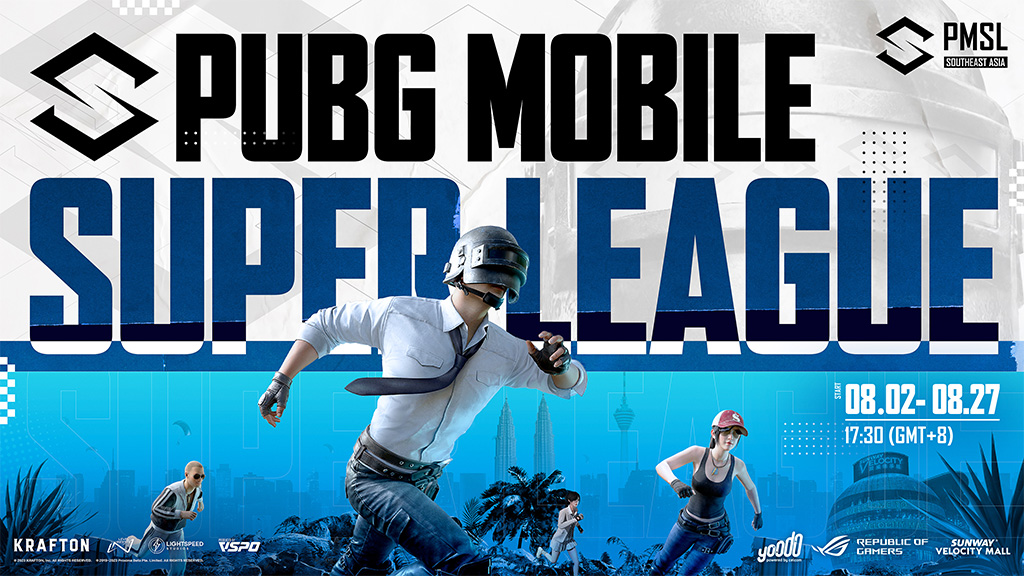 As an event focused at developing local talents and fostering a healthy gaming community, PUBG MOBILE fans can join the event live in-person with free admissions and watch the crowning of a new champion of the battlegrounds in 2023!
Date: 25th August – 27th August 2023
Venue: Main Atrium (Ground Floor), Sunway Velocity Mall Lingkaran SV2, Sunway Velocity, 55100 Wilayah Persekutuan Kuala Lumpur.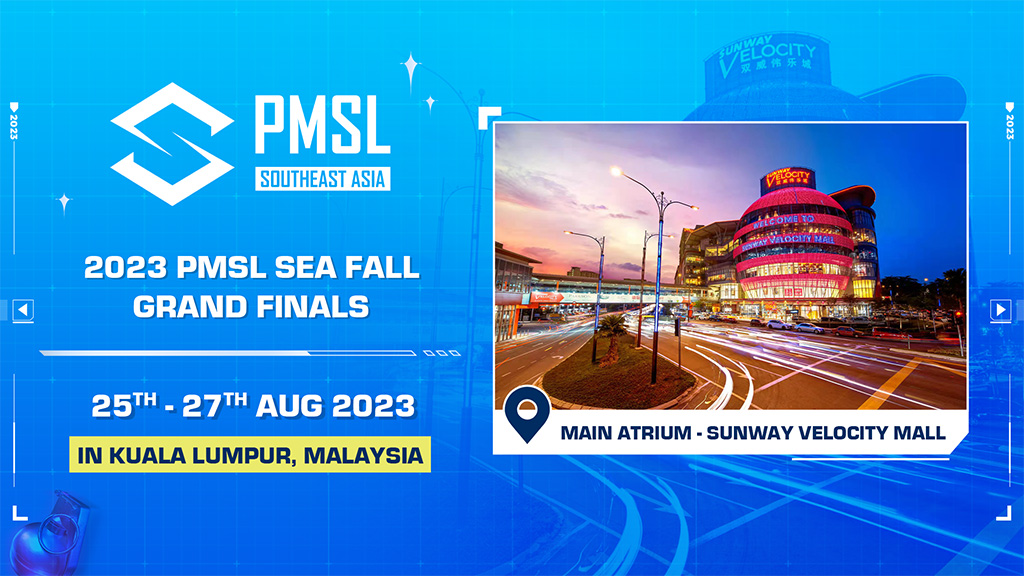 As a tribute to Malaysia's stellar efforts and success over the years, PUBG MOBILE welcomes the return of crowd favourites Yoodo Gank featuring Jumper, Draxx, ManParang & Fredo. Known to fans as "The One and Only", this Yoodo Gank lineup was the first Malaysian team to win the inaugural PMPL SEA title back in 2020 which saw them rack up a record 200 points tally and Draxx winning the MVP Gunkiller Award.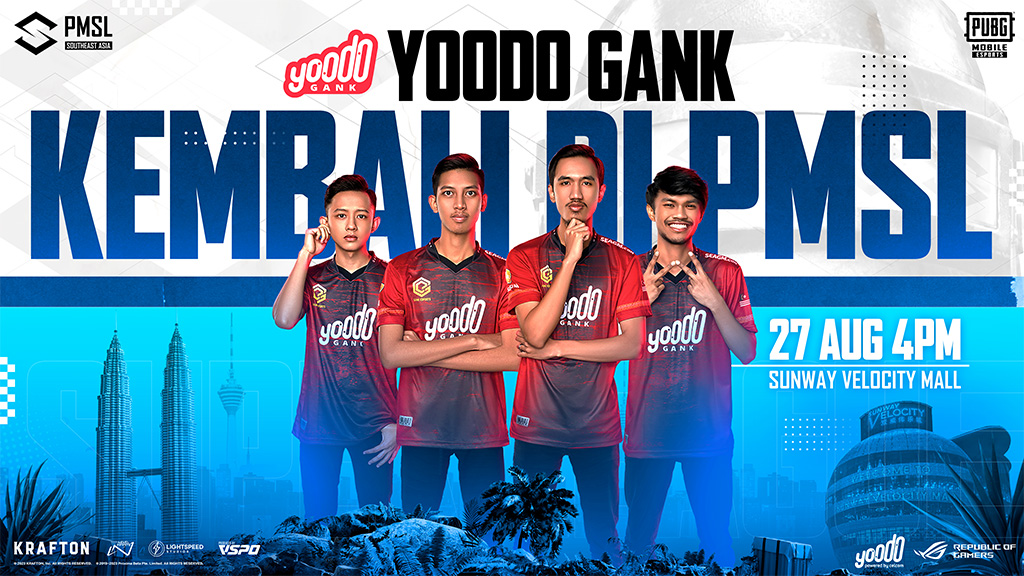 The 2023 PMSL SEA Fall Grand Finals will be broadcasted in Bahasa Malaysia on PUBG MOBILE Esports Malaysia's Official Facebook, YouTube, and TikTok channels as well as PUBG MOBILE Malaysia's official pages. The stage is set for an epic conclusion in the battlegrounds, can a Malaysian team bring the title on home ground? Don't forget to tune in starting 4:30PM GMT+8 on 25th August!
The PUBG MOBILE Super League Southeast Asia (PMSL) is hosted by PUBG MOBILE and organised by VSPO. For live updates about PUBG MOBILE, visit and follow PUBG MOBILE's official platforms on: